The future of solar energy: 5 trends to look out for in 2019
The technology of solar power energy is advancing at a very fast pace and the costs pertaining to its installation are decreasing due to intense market competition.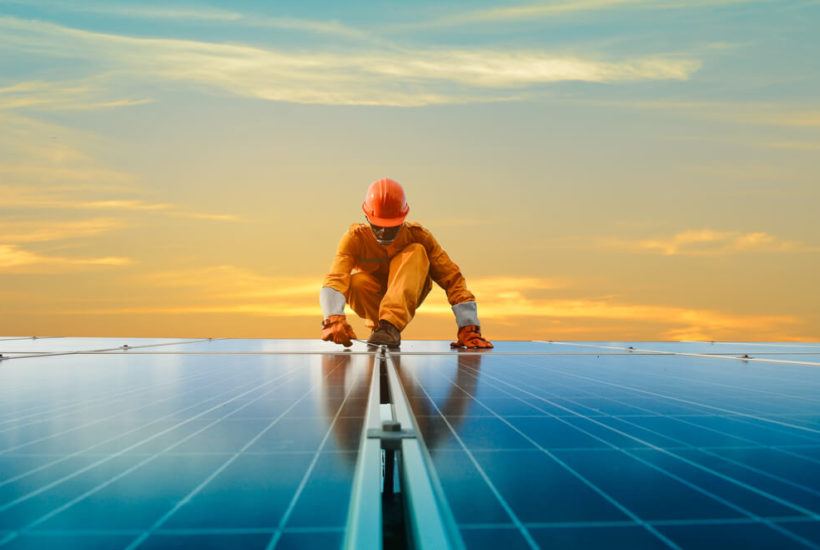 According to the electricity forecast prepared by the International Energy Agency (IEA), by the year 2022, the capacity for renewable electricity will increase by 43 percent, grow by over 920GW. New energy startups are also emerging on a daily basis. With various energy projects in place, the generation and implementation of solar power have already increased significantly in the last year.
There are two types of solar technologies usually used: concentrated solar power (CSP) and photovoltaics (PV). PV solar technology uses sunlight to generate electricity whereas CSP uses the heat of the sun to generate thermal energy that heaters and turbine can utilize. Other technological advancements in the field of electricity generation will allow the solar power sector to grow further.
Here are some of the solar power trends to watch out for this year:
1. Solar power energy costs will further decrease
Customers are now more attracted to solar energy because now they can get this technology at affordable rates. Since the year 2009, prices for PV solar technology have decreased 62 percent and these price reductions will continue in this year. With increasing competition, companies have to reduce their prices in order to stay in the market. Meanwhile, developing countries like China and India are leading innovations in the solar industry, furthering improvements at a lower cost.
2. The capacity for global solar power will increase
Solar PV is, by far, the cleanest and the most reliable source of energy. It is in its maturity stage and is easy to implement at lower a cost than other technologies. Thanks to this, in 2019, the capacity for global solar energy is expected to increase further by 107 GW. Several companies are also incorporating the use of the internet of things (IoT) in solar energy usage in order to mitigate any risks. An active internet connection helps organizations meet the demands of the customers more effectively and efficiently. Furthermore, it addresses the challenge of asset management and maintains a well-balanced load on the utility grid.
3. Companies will increase the use of solar power
Many businesses find solar power technology to be more economical and easy to operate. With the latest technological solar equipment, businesses can get a competitive edge over others, especially in terms of cost management, cost-cutting, and price reductions. Various companies around the globe already have implementation targets for solar power in order to perform better in the market.
U.S. businesses are also investing in solar power to keep the environment safe and clean, especially for future generations. Apple's new facility in California uses clean energy to keep the nearby communities free from pollution.
4. Solar power energy will produce more jobs
According to the International Renewable Energy Agency (IREA), the renewable power sector employs around 9.8 million employees globally each year. Jobs like technicians for the wind turbines, PV installation experts, and solar power professionals are already in high demand. Currently, companies are in need of professionals in the sector. A manpower shortage in this area can have a bad impact on the implementation of solar power in corporations so many businesses are seeking professionals who can handle solar power related tasks effectively and efficiently.
5. The competition for energy storage will increase
Investing and developing solar power also involves energy storage. Countries like China, Sweden, Poland, the UK, and Germany are putting money into energy storing technologies to enhance their productivity.
Tesla is one company that has invested heavily in this technology. It is set to complete its lithium battery factory, which is set to be the world's largest battery factory.
Energy storage, however, is not limited to lithium batteries. Technologies like water batteries, solid-state batteries, and hydrogen fuel cell are also becoming increasingly popular due to their large capacity and reliability when electricity is not available.
China, Australia, Sweden, India, and the United Kingdom are taking huge steps implementation of solar energy to thwart a looming energy crisis. In particular, China ranks top in the list of greenhouse gas emitters and is consistently promoting the use of solar energy to address this. All of these countries have also agreed to phase out fossil fuels and to use renewable energy to reduce harm to the environment.
(Featured image by Sonpichit Salangsing via Shutterstock)
—
DISCLAIMER: This article expresses my own ideas and opinions. Any information I have shared are from sources that I believe to be reliable and accurate. I did not receive any financial compensation for writing this post, nor do I own any shares in any company I've mentioned. I encourage any reader to do their own diligent research first before making any investment decisions.