Gas deficit worries Europe as cold weather settles in again
As temperature plunges six degrees Celsius below the average, Northwestern Europe worries about inadequate natural gas storage.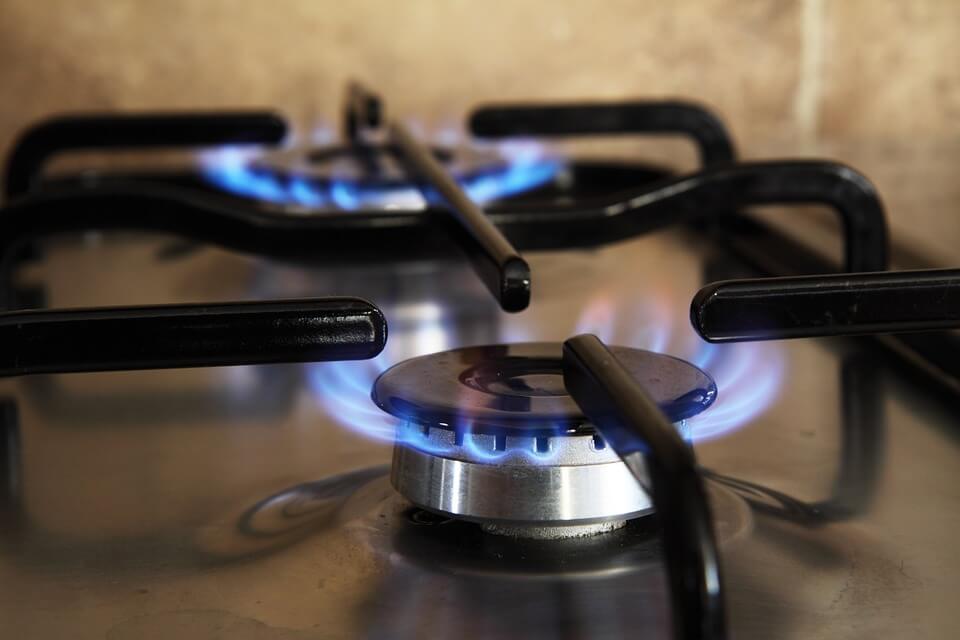 As extreme cold weather engulfs the northwestern European region for about a week starting March 17 based on forecasts, the continent, especially the U.K., is again set to have its natural gas markets tested after recovering from an earlier trouble last February due to the same weather disturbance.
Platts reported that with temperatures going six degrees Celsius below seasonal averages, the natural gas storage stocks of Northwestern Europe are cautioned not to meet the public demands any further, more so as they are already in the critically low levels for the past seven years.
The lack of inventory also aggravates the situation as withdrawal rates are restrained as a result. While the temperature plummets because of high pressure affecting Scandinavia, the entire gas markets also plunge in their newest low, with gas prices spiking as a result.
Experts to the U.K.: You're not okay
British gas and electricity company National Grid has warned the country this month about its low gas storage for public consumption, per The National. However, The Guardian reported that the British government counters that the effects are barely noticeable for the households as suppliers such as British Gas already purchased energy ahead of the cold easterlies to compensate for the low gas supply levels.
Still, experts believe that industrial companies' gas supplies could still undergo disruptions. This accounts for a 74 percent wholesale gas price increase after the shortage warning.
Right before experiencing weather disturbance, its National Balancing Point's within-day and day-ahead contracts have reached 80 p/th or €30.73/MWh last early Monday, which would then rise to 85 p/th from March 19 to 23. On the other hand, Dutch and German gas prices also skyrocketed. The Dutch TTF's day-ahead gas arrived at €28/MWh on Monday, and German GASPOOL is at €29/MWh.
Low supply, high demand
Combined storage level natural gas inventories in Belgium, France, Germany, the Netherlands, and the U.K. summed up to 7.1 billion cubic meters (bcm), with Germany having the highest pie share of stocks around 4.3 bcm, while U.K. only having 0.4 bcm. The low stocks also affected the supply, while the lower temperature increases the demand. Thus, there occurs a spike in gas prices.
In April 2013, the combined stocks hit a low point, reaching 5.5 bcm. Furthermore, as the years progressed, data normally show that the increasing demand along with low storages poses industrial disruptions if the supply does not keep up with the demand.
Northwestern Europe also depicts a rise in gas demand, especially local distribution zone (LDZ) demand, consuming the already low storage level and turning to Russian gas imports as an alternative to keep up with it. The Russian liquefied natural gas delivery was set to arrive last week, according to Sputnik International.
Germany's LDZ demand culminated at 420 million cubic meters last February, but its March levels did not surpass February's, arriving at only 340 million cubic meters. Meanwhile, Britain's LDZ gas demand is expected to reach 234 million cubic meters on March 19, but it is still lower than March 1's over 340 million cubic meters.
Anticipating a surge in demand due to cold easterlies along with critically low storage levels, Northwestern European countries, especially the U.K., face a pressure in its natural gas markets. And the Russian gas import, along with low supply across the region, would also increase the prices as well.
Trading sources and Platts Analytics data suggest that the struggle in natural gas markets is not so evident in southern Europe due to the stable demand level because of milder weather conditions. However, since the gas stocks in the region are also low, while a concern on backup supplied also exist, Italian PSV prices may also likely increase.