How Germany's gambling patriarch wants to become number one on the internet as well
Paul Gauselmann is the 85-year-old veteran of the German vending industry—and he manages his billion-euro company himself. In the 53 years that he was on the executive board of Gauselmann Group, sales have increased more than twenty-fold. The patriarch has clear demands on the political scene due to the regulations on gambling. He continues to hope for changes to the State Treaty on gaming.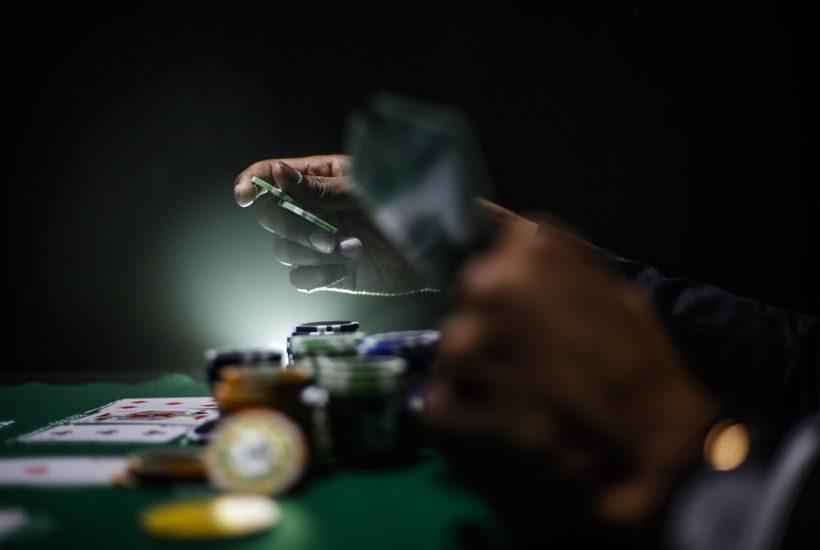 Espelkamp, Germany—In a country featuring very mature gaming and gambling market, including offerings from casino games operators, football betting initiatives and lottery player options, vending machine industry and Paul Gauselmann—these two terms have been synonyms for more than half a century. For 52 years, the entrepreneur sat on the board of the VDAI, during 38 of which he led the Association of the German Automobile Industry. All the more surprising was his retreat from the position from one day to the next.
There wasn't a more important topic of conversation for the industry at their meeting during the summer than the end of the "PG (Paul Gauselmann) era."
"The step was long overdue," said industry representatives. Of course, they owe a lot to the "eternal Paul." He had turned the vending machine industry into a behemoth and taken it out of the dumpster with his toy libraries. But at some point, younger people would also have to follow suit.
Paul Gauselmann turned 85 this week. Inevitably the question arises: how long will he continue to run his company, the Gauselmann Group from East Westphalia? That conglomerate of gambling halls, casinos and vending machine factories that he built up from nothing and formed into one of the largest gambling groups in Europe consisting of an empire with 13,300 employees and an annual turnover of around 2.4 billion euros.
Shortly before his birthday, the eternal patriarch, who according to the Forbes list is supposed to have a net worth of four billion dollars, received reporters at his company headquarters in Espelkamp, East Westphalia. In the background, the room fountain bubbles while Paul Gauselmann appears — as always — dressed up in a three-piece suit while lighting up a cigar during the conversation.
Mr. Gauselmann, why did you retire from the Executive Board of the Industry Association?
After 32 years, the managing director of the association has retired. Do you want me to deal again with a new, young force? I have been thinking about this for a long time – and have been working towards it for some time. Years ago, I emphatically initiated the umbrella organization of the vending machine industry. The speaker of the umbrella association is now what I used to be back when I was VDAI chairman, namely the voice of our entire industry. So I can retire with peace of mind. Our industry interests will continue to be well represented.
Nevertheless, the industry was surprised by this step…
I don't know, I don't know. The fact is, I'm still fully present. Quite honestly: As long as I am active, it has always gone upwards. In 53 years on the Executive Board, sales have increased more than twenty-fold. Now, for the first time, gambling halls and restaurants are down 10 to 20% because politics regulates gambling strongly, and this is different in every federal state. In addition, we tend to forget that the still illegal internet gambling grows at a rapid pace. After a temporary dip, we all know there is another mountain coming at the horizon.
Are you already feeling less of a workload?
I no longer have the responsibility. I no longer have to read everything. But I am still extremely well-informed. In the long run, it was simply too good for me to spend two or three days a year in Berlin discussing these issues. Instead, there was always something left lying around in the company. It takes a lot of time to hold all the threads in your hand. For two to three hours every day, I read all the reports, then conducted meetings with important people.
So you invested the time you saved at the association in the company?
Yes, I did. All in all, however, I am already enjoying a slight relief. I don't have to catch up on what was left behind in the past.
So only a 40-hour week?
In the past, at the beginning of my career, I often worked 80 hours. Today it's about 40.
When will that become less?
When nature demands it.
And it doesn't yet?
Not yet, or do you notice anything that I don't? I'm glad that my health is good, that's very important. I do a lot of sports, play tennis for three hours twice a week, in doubles it still works reasonably well. Then I swim a few times a week. I would stop if I noticed that I can't keep up anymore.
You've already arranged for the succession in the company.
Yes, through the foundation we established, everything has already been arranged for future generations. In the foundation, the majority of all four families are represented together by three advisory councils. And our oldest granddaughter has just joined the Supervisory Board. I am looking forward to having some great-grandchildren. So the family business seems to be continuing well.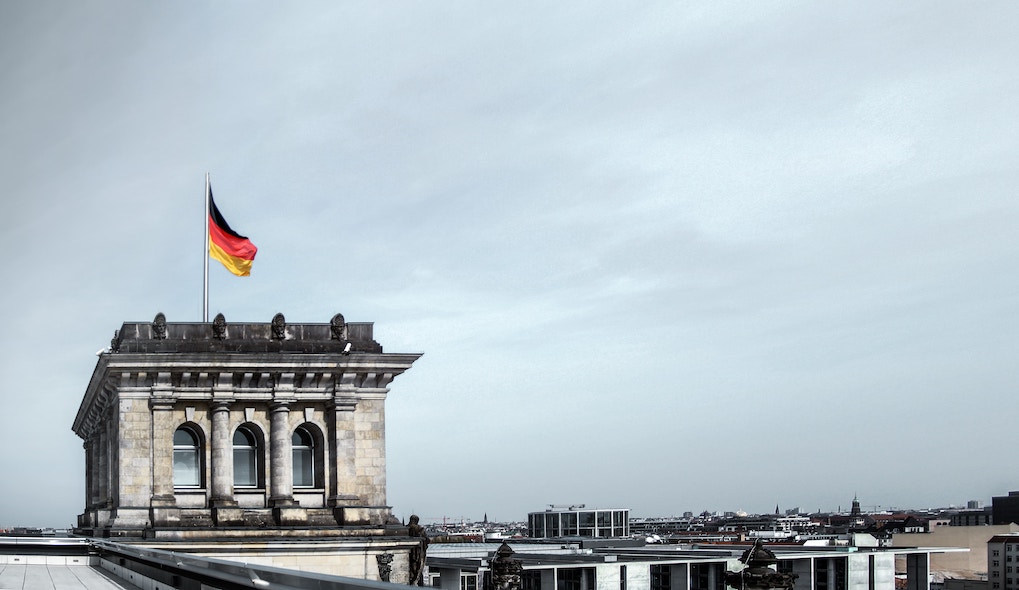 What does your wife say about the partial withdrawal?
My wife and I have always been at eye level for 52 years. When you get older, you don't like being alone so much anymore. Something can always happen. That's why she hasn't been in favor of me going to Berlin again and again for some time now.
Doesn't she also ask you when you are going to step down in the company?
Yes, she does. But she doesn't want me only at home either. That's where she rules. On the other hand, she always wants to slow me down. Of course, she also notices the strain on me, women notice that much faster than you do.
Why do you still do the work at all?
Because 50 percent of it is fun, and the other 50 percent is a sense of duty. Who gives up their hobby?
Maybe you can't stop because the German market is in decline?
My motto in Germany is: hold or perhaps even increase your market share as well as you can. But in the end, do what is feasible. So that our company can remain so strong, a lot of energy goes abroad — where we already generate 60 percent of sales – and to new media.
In Germany, around 70 percent of your arcades are under threat.
We own many arcades because we have also owned multiple halls. I still hope that politicians will change the State Treaty on Gaming. You can't just wipe out an industry responsible for 70,000 jobs, you have to take economic conditions and ramifications into account. At the moment, we have already lost 20 percent of the turnover in the industry at the base. Since, in 2018, all playground equipment had to be replaced or rebuilt due to the new gaming ordinance, sales in manufacturing increased sharply during the period, and exports also had a positive impact on production, as we manufacture everything locally in Lübbecke.
But fewer guests visit the amusement arcades?
Due to the gaming regulations, the operation of the games has become worse. I find that unfair: the topic of gambling addiction has been brought to us by the Länder. According to a ruling by the Federal Constitutional Court in 2006, they had to justify their legally shaky lottery monopoly by saying that only the state could effectively combat gambling addiction when it comes to lottery games. Since then, the fight against gambling addiction has been the benchmark of all regulations. And then the issue of gambling addiction was simply transferred to our biggest revenue generator, our slot machines. Although we have the most harmless and cheapest games. A five-second game costs – on average – only one to two cents.
Well, addicts also play at your machines. The most harmless game is probably Lotto…
Yeah, lotto is probably the most harmless form of gambling addiction. But of all the sums you can spend, lotto is much higher. When the lotto jackpot goes up, there are some crazy people who spend a few thousand euros. That can't happen with us. With us, you can spend a maximum of 60 euros in a single hour and a maximum of 20 euros on average and win a maximum of 400 euros. Of course, some people play beyond their means, I don't want to deny that. But it is a very small percentage of our visitors. In casinos, which are operated 50 per cent by the state and to 50 per cent by private operators, I can lose in the extreme case "house and yard" in one evening.
How do you deal with the concept of death?
If you are in a partnership in which both parties are almost 85, you would be foolish not to deal with it. You look at the obituaries and are content when you see any birth dates pre-dating your own, 1934. After all, there are many older people. We have prepared our will well, what else can I do? I cannot regret myself when I am no longer there.
Do you think there will be anything after that?
I am a Catholic, and I was an altar boy. What remains is dust and ashes. But the spirit remains alive. And a few more generations of the family will be happy about what we have created, and a few others will also notice it because of the foundation. The foundation will inherit more than 50 percent of the private assets from my wife and myself, including Benkhausen Castle. At the current double-digit million amount in returns, it will be able to survive and do a lot of good. Everything has a beginning and an end. I prolong my fate for as long as I humanly can.
Mr. Paul Gauselmann, thank you very much for the interview.
—
(Featured photo by Keenan Constance on Unsplash)
First published in Handelsblatt, a third-party contributor translated and adapted the article from the original. In case of discrepancy, the original will prevail.
Although we made reasonable efforts to provide accurate translations, some parts may be incorrect. Born2Invest assumes no responsibility for errors, omissions or ambiguities in the translations provided on this website. Any person or entity relying on translated content does so at their own risk. If you wish to report an error or inaccuracy in the translation, we encourage you to contact us.