Germany-U.S. working relationship might deter new 'ice age'
The U.S. and Germany set aside their differences and established a working relationship, leading to the possible prevention of a new Cold War.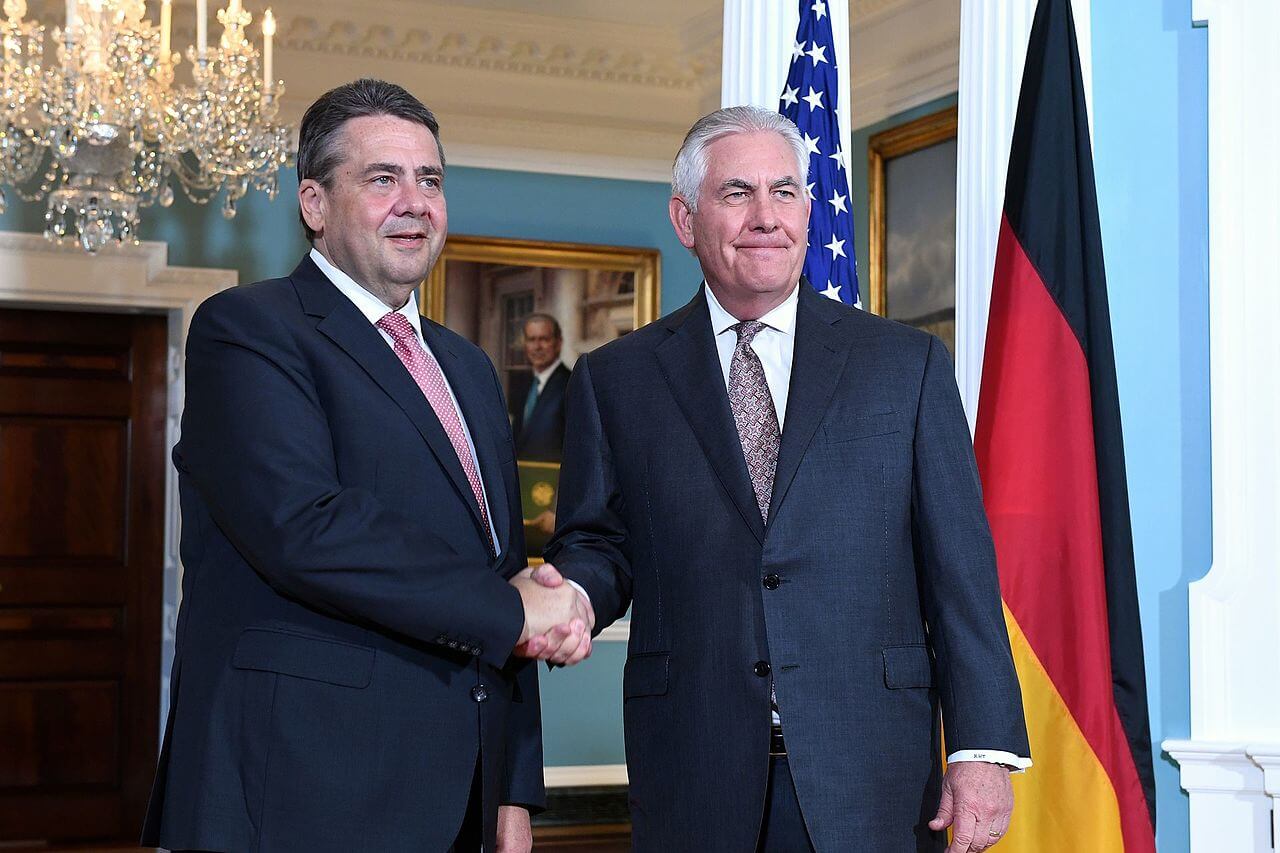 The sanctions recently authorized against Russia by the U.S. had almost caught Germany in the crossfire. This development also prompted fears of a new "ice age" that will freeze cooperation and a warmer relationship among these three super powers. However, recent events, fortunately, seem to indicate that the return of a 21st-century Cold War just might have been halted. In particular, Germany and the U.S. are finding a common ground where they can iron out differences and move toward similar goals.
According to DW, German Foreign Minister Sigmar Gabriel emphasized during his trip to Washington, D.C. that he and his counterpart, U.S. Secretary of State Rex Tillerson, had crafted a more positive "working relationship." Not only can they thresh out German concerns about the U.S. sanctions against Russia, but they can help resolve other pressing issues such as the military threat posed by North Korea.
Reuters gives the background of the situation. Despite his much-publicized admiration for Russian President Vladimir Putin, U.S. President Donald Trump still signed his Congress' recommendations to implement sanctions on Russia because of two reasons. First is Putin's 2014 controversial annexation of the Crimea peninsula from Ukraine. Second is the widespread suspicion that Putin's administration interfered in the U.S. presidential elections which Trump won.
The German government complained against the sanctions saying they will create a backlash against European business. German companies, in particular, that are currently doing business with Russian energy firms might be required to pay huge penalties and fines.
German Economy Minister Brigitte Zypries even went so far as to ask the European Union to impose their own sanctions against the U.S. Such a standoff could create a new "ice age"— or the makings of a new "cold war"— between the U.S., Russia, and Europe. It was a situation that Gabriel said he and his government wanted to avoid. Fortunately, he said that his visit to the U.S. capital and meeting with Tillerson indicated that, despite his signature on the document, President Trump was open to discussion on how to address these issues.
It has been reported that Gabriel and Tillerson have formed a bond, a unique "solid working relationship" that could help alleviate the simmering political and economic tensions that have been growing in the Atlantic borders. If both gentlemen do their jobs right, these tensions need not escalate to military ones.
Any thawing of hostilities can also prompt both the U.S. and Germany to work on issues where they do agree with and have common interests. Gabriel says his government stands with Trump's as well as the European Union's as far as North Korea's alarming nuclear tests are concerned: make them cease as a threat to global security. Another scenario that Germany is monitoring is the proliferation of nuclear arms programs in Iran Along with the U.S. and the other major leaders in the European Union, Germany is keen on pushing the Teheran-based administration to comply with its anti-nuclear agreements.
All these sound optimistic, but these developments do rely on the Gabriel-Tillerson partnership. With recent news saying that Tillerson is distancing himself from Trump, Gabriel, at this stage in the game, might start looking for a new potential partner in Washington, D.C.