Glen McKay: Mining executive, entrepreneur, co-founder of Newfoundland Hard-Rok Inc.
Glen McKay has four decades of experience as an entrepreneur. Here's what you can learn from him when it comes to running a business.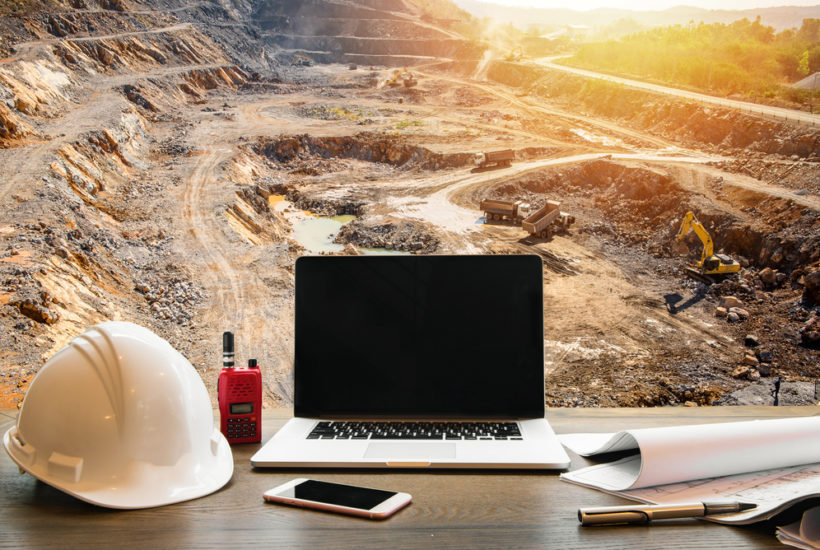 With more than four decades of experience, Newfoundland entrepreneur Glen McKay has learned a thing or two about running a business. He currently serves as the chairman of the board of one of the leading explosives manufacturers in Eastern Canada, Newfoundland Hard-Rok Inc., a company he founded after seeing a need in the Newfoundland's burgeoning mining and heavy civil construction industries. McKay is also the former chief executive and co-founder of a junior mining exploration company, Cornerstone Capital Resources Inc., that made its presence known in the mining industry with the acquisition of the Cascabel property in Ecuador, which could contain one of the world's largest gold-copper deposits.
"Most entrepreneurs are motivated and very determined," McKay said in a recent interview, "Those are important qualities for any entrepreneur. It's not easy to start your own business; you need to have that steel that comes from inside, not from external influences. Successful entrepreneurs also have an innate desire to learn and the ability to cultivate insight."
Newfoundland Hard-Rok Inc.
After starting his working life as a deckhand, in 1985, Glen McKay was approached by Dupont to distribute explosives through his company, MRO Supplies Ltd., which provided equipment and supplies to the mining and construction sectors.
"My background in mining and quarry supply and service helped me to see the potential, although several of my advisors and associates at the time did not think it was a good idea," McKay explains. In 1987, McKay incorporated Newfoundland Hard Rok Inc. as a separate entity specifically for the civil explosives business.
Since then, the drilling, blasting and explosives manufacturing company has grown by leaps and bounds, thanks in part to former mining giant Inco and current mining behemoth Vale, for both the open pit and underground mining at the world class Voisey's Bay nickel, cobalt, copper mine.
Newfoundland Hard-Rok Inc. has become the leading explosives and related services supplier in Newfoundland & Labrador, with state of the art drilling equipment and manufacturing plants for the mining and civil construction industries. The company's success has led to the creation of two subsidiaries: Dyno Nobel Labrador Inc, formed in 2004 and awarded a contract from Vale to design, build and operate a blasting agent manufacturing plant to serve the needs of the Voisey's Bay mine, and Dyno Nobel Baffin Island Inc., created in 2013 to service the Baffinland Iron Mines, Mary River Project. Dyno Nobel Baffin Island Inc. has been awarded a multi-year contract to supply explosives for the construction and mining phases through 2021. Not to be outdone, Dyno Nobel Labrador Inc. was recently awarded a second contract by Vale to supply explosives for the Voisey's Bay underground expansion project.
"People say that the harder you work, the luckier you get and that's certainly been true with Newfoundland Hard-Rok Inc. and its subsidiaries," McKay adds. "You could say we've been in the right place at the right time, but there's more to it than that. We've been offering products and services specifically for the province's growing mining sector since 1987 and that service-oriented approach continues to this day. The mining companies know they can rely on us for professional drilling and blasting services and quality explosives products."
Cornerstone Capital Resources Inc.
Newfoundland Hard Rok's success led Glen McKay to venture into new territory, co-founding mineral exploration firm Cornerstone Capital Resources Inc. in 1997. The company is best known for its 2011 acquisition of the Cascabel project in Ecuador, which is believed to hold one of the world's largest gold and copper deposits. Although McKay is no longer an executive at the company, he is still a major shareholder and special advisor, watching the company's activities very closely.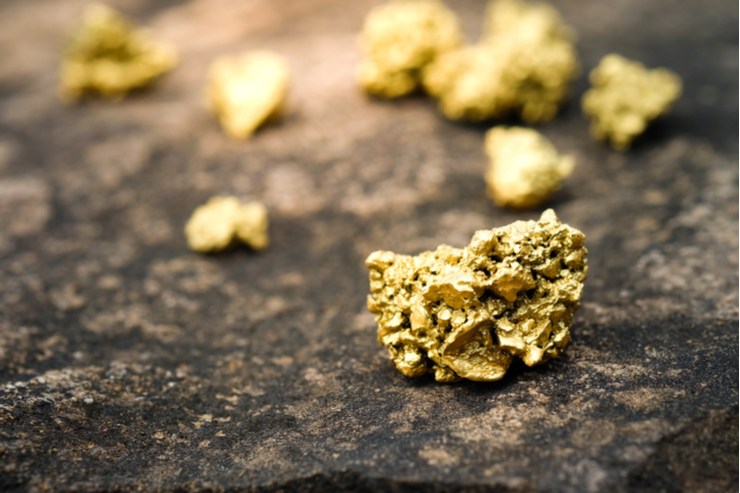 Recently, SolGold, which is the project operator and owns an 85% stake in the project, said it planned to make a bid for Cornerstone, which owns the remaining 15%, as well as a minority stake in SolGold. Cornerstone has so far rejected the overtures. "The Board of Directors of Cornerstone has assessed the SolGold proposal with its financial advisor and continues to believe that the proposal significantly undervalues Cornerstone," the company said in a release. Complicating matters, gold miners Newcrest and BHP Billiton also own stakes in SolGold, with speculation there could be a bidding war for SolGold or perhaps a joint venture.
"The price they are offering is not fair based on the value of the Cascabel project and we have no doubt it will increase in value with more work," McKay said. "Some of our investors are pretty big in the mining space and they don't like SolGold, so, there are many reasons why this deal is not going to happen."
Surrounding Oneself with Talent
McKay has also been involved with a couple of other business ventures, including investment firm Sealan Capital, a consultancy specializing in public and private equity investments, and construction supply company, Apex Construction Specialties Inc, which grew to become the largest supplier of commercial construction products in Newfoundland and Labrador. McKay was a founding shareholder and board member until Apex was sold in 2017.
Discussing his various entrepreneurial activities, McKay says he believes in surrounding himself with good people, looking for bright, hard-workers who are self-motivated and can offset any weaknesses he might have. A successful business is like a well-run ship. There may be only one Captain but it's the senior officers and crew that make it function to its best potential.
"If you truly value your workers, they will naturally increase the value of your business. It's also important to foster a team spirit and that's true in any business," McKay adds. "These kinds of principles are important and hold true in any business enterprise, regardless if you are running a public or private company."
(Featured image by Oyls via Shutterstock)