Could Global Blockchain Technologies change the way we invest in cryptocurrency?
Global Blockchain Technologies (CSE: BLOC; OTCMKTS:BLKCF) plans to use its wealth of experience in the cryptocurrency market to help investors cash in.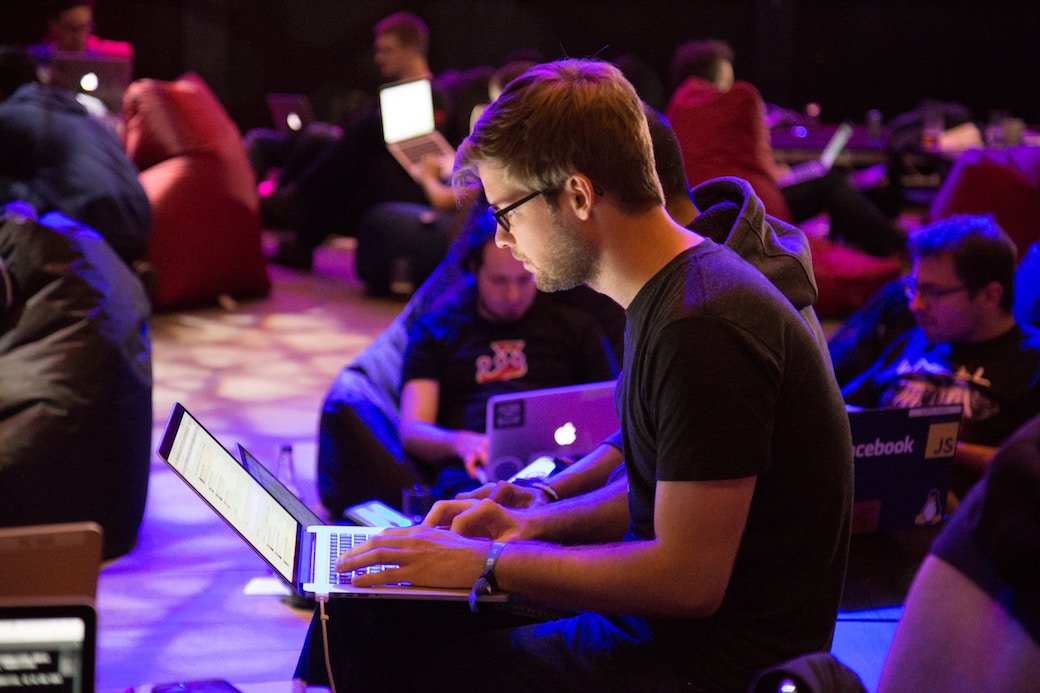 Despite its infamous volatility, cryptocurrency represents one of the hottest markets in the world today. Fortunes are being made and a lot of people are kicking themselves for not taking the plunge earlier. Many are worried about missing out but they shouldn't be. The market still has plenty of room to grow, and for those with the correct expertise, there is money to be made.
Global Blockchain Technologies (CSE:BLOC; OTCMKTS:BLKCF) is poised to lend its expertise to ordinary investors by allowing them to benefit from the cryptocurrency boom using their online brokerage account. The question is whether Global Blockchain Technologies has the potential to become an important part of your portfolio.
Is the cryptocurrency bubble bursting?
Since Bitcoin's meteoric rise in December, concerns about a bubble have become increasingly urgent. While many at the time were still bullish on Bitcoin's prospects, fears of regulation in China, India, and South Korea ultimately sent Bitcoin and other cryptocurrencies crashing down in value. In the space of just 16 days, Bitcoin went from a high of nearly $20,000 all the way down to $6,000, taking most the cryptocurrency market with it.
At first sight, this seems like a catastrophe, but in context, it's not so bad. Bitcoin was sitting at around $900 on January 31st, 2017, at the same time in 2018 it was worth around $10,000. That is an increase of over 1011.11 percent within a single year. In that context, the crash in January seems like a mere blip in what was a truly astounding year for the cryptocurrency.
Despite these impressive gains many observers have remarked on the similarities between cryptocurrency and the dot-com bubble—and they have a point. Initial coin offerings, or ICOs, are often started without any product to show. Some are even just outright scams.  This bears stark similarities to the initial public offerings of the dot-com era, and it is likely that many ICOs will fail outright.
On the other hand, the dot-com era produced some of today's most well known blue-chip companies. If you had held stocks in the likes of Amazon or Apple, you would be wealthy indeed. The difficulty at the time and with cryptocurrency is in figuring out which of these new companies actually has a chance at success. Many will fail but some will pull through and still exist twenty years from now—and they won't necessarily be the tokens you would expect. Bitcoin may well be superseded by a newer and better-designed cryptocurrency.
This confusing volatile market is exactly why Global Blockchain Technologies (CSE:BLOC; OTCMKTS:BLKCF) may be able to carve a niche for themselves. If they are capable of proving that they can successfully separate out the Amazons from the pet.coms then investors will reward them.
Penny cryptos still represent one of the best potential investments, despite the risks
While it might be too late to get in early on Bitcoin or Ethereum, there are new opportunities appearing every single day. Despite the raft of poor quality ICOs that are certainly doomed to fail there are a few gems hidden within. The problem for most investors is that finding those gems is akin to scrambling through a haystack in search of a needle.
For example, in December, Verge, a relatively unknown privacy coin, surged on the back of a tweet from John McAfee. At the time of writing, the coin has given early investors a 260 percent return on their investment. These kind of moments are not uncommon but unfortunately, many coins are subject to so-called "pump and dump" schemes and it is difficult to ascertain which tokens are witnessing legitimate gains.
No. Not joking. I included Verge (XVG) because it is a legitimate privacy coin and it is also selling for less than three cents. If you know investing, you know that it is easier for a 3 cent coin to go to 3 dollars, than it is for a $300 dollar coin to go to $30,000 – same rise.

— John McAfee (@officialmcafee) December 14, 2017
The most promising and most risky investments at the moment are ICOs. To understand what makes a good or bad ICO you need to have a strong technical grasp of the technology, understand the markets that the ICO is targeting, and research the team behind it. Given that there were over 235 ICOs in 2017, this is a daunting challenge that will only become more difficult.
This is where Global Blockchain Technologies (CSE:BLOC; OTCMKTS:BLKCF) steps in with a solution. The team behind the company is comprised of some of the most experienced minds in the cryptocurrency world.
Global Blockchain Technologies is hoping that this experience will allow the company to pick out promising new ICOs so that it can build a strong cryptocurrency portfolio. It then wants to offer investors a chance to profit from its experience by investing in BLOC; essentially allowing them to enjoy the benefits of the cryptocurrency market through their online broker.
Can Global Blockchain Technologies return profits for their investors?
It sounds promising, but the question is whether Global Blockchain Technologies will be able to make actual returns on investment. To answer that question let's start by looking at its strategy. Like any good investment firm, Global Blockchain is aiming for a balanced portfolio comprised of:
Blue chip cryptocurrency
This category includes the big players in the cryptocurrency world like Bitcoin and Ethereum. Think of them as similar to holding Apple or Microsoft shares. These cryptocurrencies are high-value and represent more stable safe haven cryptocurrencies, or as close to that as you can get in this volatile market.
Mid- to low-value cryptocurrency
This category of cryptocurrency primarily represents assets that have yet to pick up mainstream attention or new ICOs. They are high-risk, high-reward assets and a good pick can result in excellent returns that you are unlikely to see from a blue chip cryptocurrency.
Corporate cryptocurrencies
These represent a new phenomenon in the cryptocurrency sphere—it is blockchain technology that already has the backing of established corporations. The most prominent recent example is the KODAKCoin. These offer a lot of opportunities because the resources behind the project make it unlikely to completely fail.
The approach taken by Global Blockchain Technologies is a sensible one. They are able to take advantage of the relatively (by crypto standards) stable growth of "blue chip" cryptocurrencies while also seeking out the high potential of promising ICOs and newer corporate coins.
Global Blockchain's approach is not unique and others have created similar crypto-based portfolios. One example is crypto20, which allows users to hold a stake in 20 different cryptocurrencies with a single token. Luckily for Global Blockchain, it has its own not-so-secret weapon—a state-of-the-art ICO incubator.
Global Blockchain's most powerful asset is their ICO incubator
One development of the cryptocurrency market that has been missed by many mainstream commentators is that large swathes of the market can no longer be considered to be currencies. Many ICOs are closer to startup ventures, seeking to provide solutions in everything from the publishing industry to advertising. This is where Global Blockchain's incubator comes into play.
An ICO incubator is similar to a startup incubator. Global Blockchain Technologies offer promising projects its copious resources and expertise in exchange for a stake in the company and a percentage of tokens from their initial coin offering, usually bought at a lower value than available to other backers. In Global Blockchain's case, it is interested in any project that seeks to disrupt the status quo and it does not necessarily require the founder to have a prior understanding of how to implement blockchain technology.
Aggressively targeting ICOs makes a lot of sense. In 2017, over $3.5 million was raised by ICOs with the largest project receiving over $250,000 dollars in funding. However, despite this success, an analysis conducted by Moguldom showed that in September 2017, 66 percent of token sales failed to achieve their funding goals. This high failure rate and high amount of capital are why Global Blockchain's ICO incubator has such huge potential.
It allows Global Blockchain Technologies to help promising projects ensure that their ICO is a success. This, in turn, gives the company a unique access point to promising ventures that it can leverage into strong returns for itself and its shareholders. It also allows Global Blockchain Technologies to position itself as a sort of quality control in a highly unregulated market, which will be good for its reputation.
Global Blockchain Technologies bring expertise to a difficult market and can help investors benefit from the cryptocurrency boom
The cryptocurrency market is volatile, difficult and full of potential. It is hard for many investors to overcome the steep learning curve associated with orienteering yourself around a highly technical unregulated ecosystem.
This is where Global Blockchain Technologies (CSE:BLOC; OTCMKTS:BLKCF) really proves its worth. Instead of trying to navigate exchanges and wallets, investors are able to simply buy BLOC using their online broker and benefit from Global Blockchain's expertise and market knowledge. This helps to shield them from many of the risks associated with the market.
The Bitcoin gold rush may very well be coming to an end but blockchain technology is still in its infancy. If any company is capable of navigating this uncertain future it is Global Blockchain Technologies.
(Featured image by Alex Kotliarskyi on Unsplash)
—
This article was written by a third party contributor and does not reflect the opinion of Born2Invest, its management, staff or its associates. Please review our disclaimer for more information.
This article may include forward-looking statements. These forward-looking statements generally are identified by the words "believe," "project," "estimate," "become," "plan," "will," and similar expressions. These forward-looking statements involve known and unknown risks as well as uncertainties, including those discussed in the following cautionary statements and elsewhere in this article and on this site. Although the Company may believe that its expectations are based on reasonable assumptions, the actual results that the Company may achieve may differ materially from any forward-looking statements, which reflect the opinions of the management of the Company only as of the date hereof. Additionally, please make sure to read these important disclosures.