The gold market is dramatically changing. Here is why
Gold prices rose in European trade on Tuesday as rising political tension over North Korea and Syria supported demand for the safe-haven metal.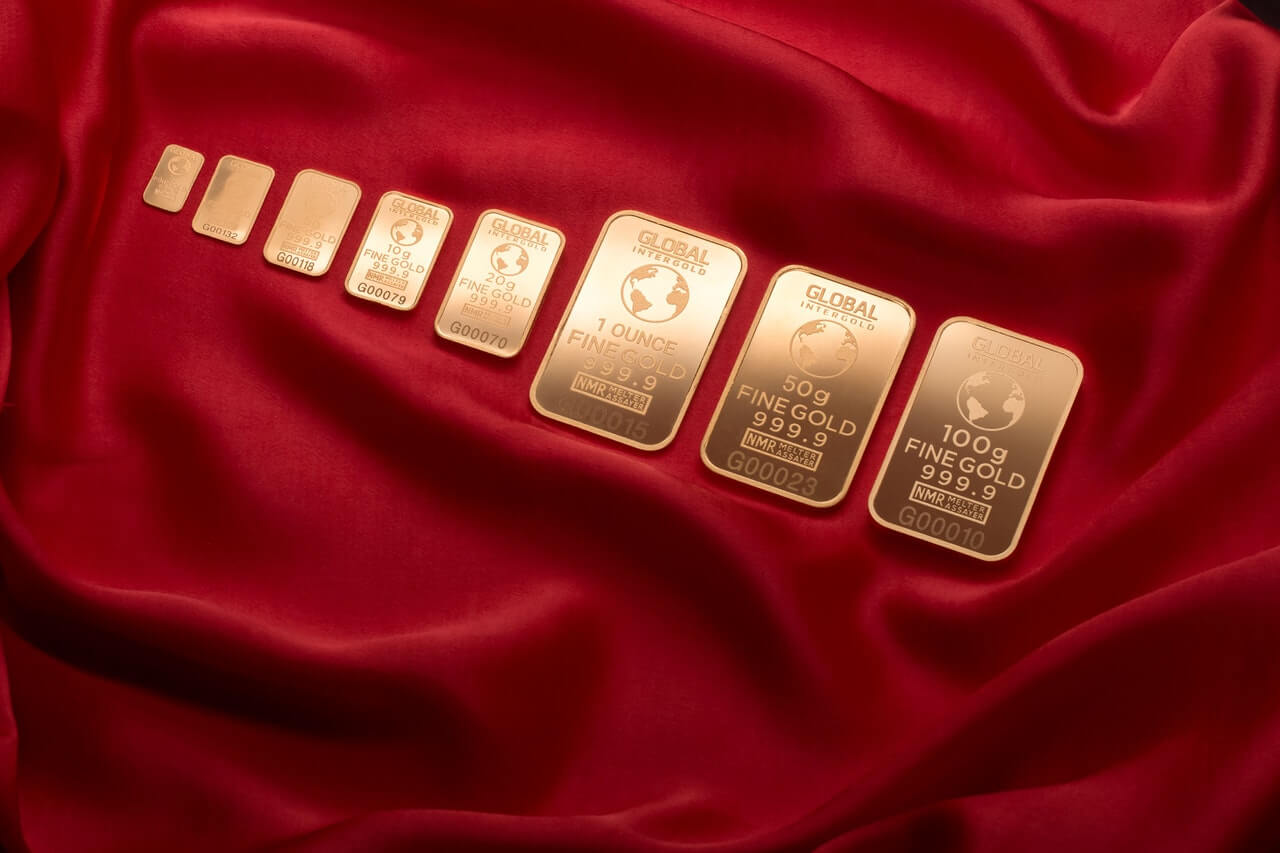 Gold costs ascended in European exchange on Tuesday as rising political pressure over North Korea and Syria bolstered interest for the demand of safe-haven metal.
Gold hit five-month high after missile strike/Reuters:
– Fund manager fears wider fallout from U.S. strike on Syria
– Gold close above 200-day average key to higher levels
– Gold on track for the fourth week of gains
Gold hit a five-month high on Friday as investors looking for safety piled into the precious metal after the United States fired cruise missiles at a Syrian airbase, escalating tensions with Russia and Iran. Russia, a staunch ally of Syria, said relations between Washington and Moscow had been seriously damaged by the strike which was in retaliation for a deadly chemical attack on a rebel-held area of Syria.
Mid-week trivia question:
What metal is used as an antibiotic cream?
Gold moves higher on geopolitical tension/Investing.com:
Gold prices rose in European trade on Tuesday as rising political tension over North Korea and Syria supported demand for the safe-haven metal. On the COMEX division of the New York Mercantile Exchange, gold for June delivery gained 0.39% to $1.258.85 a troy ounce. U.S. Secretary of State Rex Tillerson is currently at the G7 Foreign Affair Ministers meeting in Italy where political leaders are working to produce a cohesive message on Syria.
The U.S. had been working to rally international support for its revised stance on Syria ahead of the American Secretary of State's first diplomatic trip to Moscow. However, the Kremlin announced Monday that Tillerson and Russian President Vladimir Putin will not meet in what could be a sign of increased tensions.
Copper stockpiles fall from three-year high/Luzi-Ann Javier:
Pete's corner:
Trade Talk Blog – 5 Questions with Peter Thomas of Zaner Precious Metals
Why Islamic finance is set to transform the international gold market/International Banker:
On December 5, the Accounting and Auditing Organization for Islamic Financial Institutions (AAOIFI) and the World Gold Council jointly announced the issuance of Shari'ah Standard No. 57 on Gold and its Trading Controls. The standard sets out for the first time the rules and guidelines for Islamic investors to participate in the gold market, explaining which specific gold-based products are permissible under Islamic law.
Up until that point, little (and often confusing) guidance had existed for Islamic investors on whether gold could be purchased and owned as an investment, which meant that investors largely stayed away from the gold market altogether. The metal is considered a rabawi item according to the available Islamic literature on the topic, which means it can be traded only on the basis of its physical properties, such as its weight, rather than on its future value or for any speculative purposes. Until the new standard was issued, therefore, those Muslims interested in gold largely confined themselves to purchasing jewelry and coins.
The new standard, however, completely changes the prospects for the Islamic world and allows its current 110 million investors to buy vaulted gold, gold savings plans, gold certificates and physical gold ETFs. Indeed, by late February, the world's biggest ETF, the SPDR Gold Trust, which has a net balance in excess of $30 billion, had announced through its marketing agent State Street Global Markets that the fund had been certified by Amanie Advisors, a leading Shari'ah advisory firm, to be fully compliant to the new Shari'ah standard. According to Shari'ah scholar Mohammad Daud Bakar, moreover, the standard may also open new gold demand to central banks.
As such, 25 percent of the world's population now has significantly greater access to the most liquid products available on the gold market. Indeed, the most significant implication of this new development for the gold market is that the Islamic finance industry is valued at a hefty $2 trillion. Standard & Poor's projects that this figure could rise to $5 trillion by 2020, while the Islamic Financial Services Board expects the 2020 figure to be $6.5 trillion. Although at present the overwhelming majority of holdings are currently invested in Islamic bonds, equities and real estate investment trusts (REITs), the new standard is now expected to open up a massive new source of demand for gold-related products.
According to data from the World Gold Council, the most popular Islamic assets have all underperformed when compared to gold, as have the major currencies that are traded in that region of the world. This suggests that Islamic investors will be looking to shift a substantial proportion of their assets into gold products in the hope of more lucrative returns.
Laser activated gold pyramids could deliver drugs, DNA into cells without harm/Harvard School of Engineering & Applied Sciences:
The ability to deliver cargo like drugs or DNA into cells is essential for biological research and disease therapy but cell membranes are very good at defending their territory. Researchers have developed various methods to trick or force open the cell membrane but these methods are limited in the type of cargo they can deliver and aren't particularly efficient.
Now, researchers from the Harvard John A. Paulson School of Engineering and Applied Sciences (SEAS) have developed a new method using gold microstructures to deliver a variety of molecules into cells with high efficiency and no lasting damage. The research is published in ACS Nano.
"Being able to effectively deliver large and diverse cargos directly into cells will transform biomedical research," said Nabiha Saklayen, a PhD candidate in the Mazur Lab at SEAS and first author of the paper. "However, no current single delivery system can do all the things you need to do at once. Intracellular delivery systems need to be highly efficient, scalable and cost-effective while at the same time able to carry diverse cargo and deliver it to specific cells on a surface without damage. It's a really big challenge."
North Korea missiles – US warships deployed to Korean Peninsula/BBC:
The Carl Vinson Strike Group comprises an aircraft carrier and other warships. US Pacific Command described the deployment – now heading towards the western Pacific – as a prudent measure to maintain readiness in the region. President Trump has said the US is prepared to act alone to deal with the nuclear threat from North Korea.
"The number one threat in the region continues to be North Korea, due to its reckless, irresponsible and destabilizing programmer of missile tests and pursuit of a nuclear weapons capability," US Pacific Command spokesman Dave Benham said.
Here's how much it costs to replace the 59 Tomahawk missiles that President Trump fired on Syria/MarketWatch: It could cost about $60 million to replace the cruise missiles that the U.S. military rained on Syrian targets Thursday night. Each Tomahawk missile, made by Raytheon Co. RTN, +1.51% likely cost $1 million, according to experts. The U.S. used 59 of them on a Syrian air base in response to the Syrian government's chemical-weapons attack that killed scores of civilians earlier this week.
ZeroHedge on the two major points shared between President Trump and China's Xi:
1. US Secretary of State Tillerson says Xi shared view with Trump that North Korea nuclear advancement has reached a serious stage.
2. Xi told Trump that he understood the US response to Syria chemical attacks because of the deaths of children: Tillerson.
Man finds £2,000,000 of gold in a tank he bought for £30,000 on eBay/MetroUK: A man who bought a tank for £30,000 got more than his money's worth after he discovered £2 million of gold bars hidden in the fuel tank.
Simon Robb/Metro.co.uk:
Nick has an impressive collection of 150 military vehicles on his farm in Helmdon, Northamptonshire. After seeing the tank advertised on eBay, he traded in an Army lorry and an Abbot self-propelled gun worth £30,000. The pair believes the gold was looted by Iraqi soldiers in Kuwait during the Gulf War in the early 90s. They must have cut a hole in the fuel tank and rammed it full of gold bars,' he added.
Mid-week trivia answer:
Burn patients may use silver-antibiotic creams on their injuries, and some hospitals use silver-infused dressings for skin ulcers and other wound care. There are debates within the field, however, about the efficacy of these dressings, particularly after a 2010 review published in the Cochrane Database of Systemic Reviews found that they don't speed wound healing. A Wounds International working group of medical professionals, however, argued in 2012 that the dressings can be useful for localized infections.
—
DISCLAIMER: This article expresses my own ideas and opinions. Any information I have shared are from sources that I believe to be reliable and accurate. I did not receive any financial compensation in writing this post, nor do I own any shares in any company I've mentioned. I encourage any reader to do their own diligent research first before making any investment decisions.