How using gold and silver to kill bacteria influences their value on the market
Controlling the release rate allows the silver to work against bacteria while leaving human cells unharmed.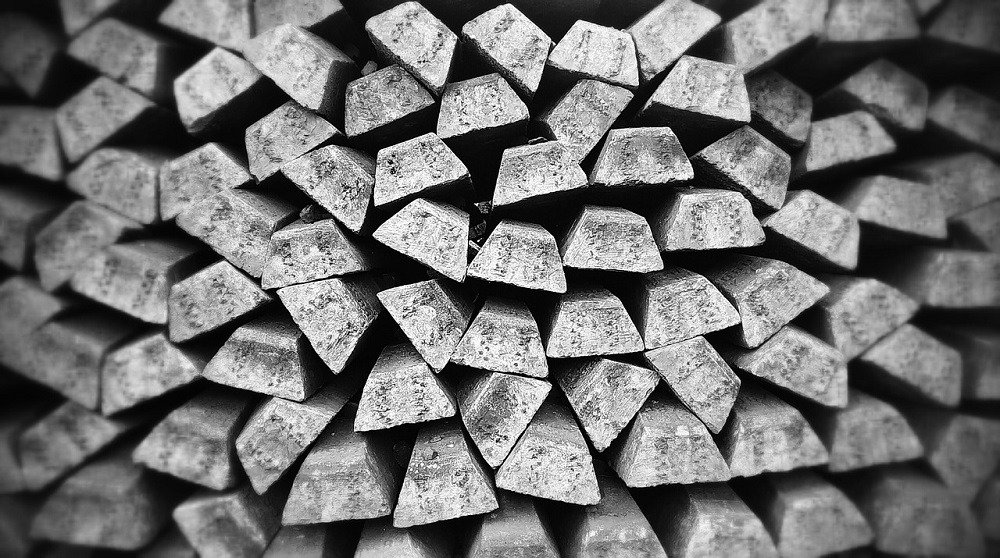 Weekly metals market news: A scientist who works at the Institute of Materials Research and Engineering developed so-called bio-silver hybrid material for killing bacteria. Meanwhile, the demand for gold in India increased this week due to a festival.
Scientist uses a touch of silver to kill bacteria safely/StraitsTimes:
A scientist here is harnessing the potent germ-killing ability of silver to kill bacteria, which is becoming increasingly resistant to current drugs. Agency for Science, Technology, and Research (A*Star) research scientist Tan Yen Nee, who works at the Institute of Materials Research and Engineering, led the development of what she calls a bio-silver hybrid material.
Because silver can also be toxic, she surrounds tiny particles of silver with a DNA "cage" to control the rate at which the particles release silver ions – the highly effective weapons against bacteria. These particular silver particles are about 1,000 times smaller than the silver particles currently used for antibacterial purposes. Controlling the release rate allows the silver to work against bacteria while leaving human cells unharmed.
Users will know when the material has run out by simply shining ultraviolet light on it. Although faintly brown in normal light, its bright fluorescent hue – which could be blue, orange or green, for example – dulls with use.
Mid-Week Trivia:
What Precious Metals is known to help reduce the effects of rheumatoid arthritis?
Kitco gold survey Wall Street/Allen Sykora:
Eighteen market professionals took part in a Wall Street survey. Nine voters, or 50%, see gold prices rising by next Friday. Four, or 22%, said lower, while five voters, or 28%, look for a sideways market. Meanwhile, 1,205 Kitco readers submitted votes in an online Main Street poll. A total of 723 voters, or 60%, are bullish. Another 305, or 25%, say that gold will fall, while 177, or 15%, are neutral. In last Friday's survey for the current week, 65% of Wall Street voters and 70% of Main Street voters predicted gold would rise. Just before 11 A.M. EDT, Comex June gold was 0.2% lower for the week at $1,249.10 an ounce. Assuming the metal, in fact, finishes the week lower, this will break a four-week winning streak for Wall Street.
Festival drives Indian gold demand; higher prices curb buying elsewhere/Reuters:
Gold demand in India rose this week due to a festival and as local prices adjusted to an appreciating rupee, while higher prices kept a check on demand elsewhere in Asia. The Gudi Padwa festival, also known as Ugadi in some parts of the country, was held earlier this week. Buying gold during festivals is considered auspicious in the world's second-biggest market. "Retail demand improved due to Gudi Padwa and a drop in prices," said Mukesh Kothari, director at bullion dealer RiddiSiddhi Bullions in Mumbai.
Dealers in India were charging a premium of up to $1 an ounce this week over official domestic prices. They were charging a premium of $2.00 last week. The domestic price includes a 10 percent import tax.
London metal exchange imposes $1.4 mln fine on Glencore Warehouse Unit/Eric Onstad:
The London Metal Exchange (LME) imposed a $1.4 million (1.1 million pounds) fine on the metals warehouse unit of commodity group Glencore (GLEN.L) on Friday, for falsifying documents detailing zinc movements from New Orleans. The LME, the world's oldest and largest market for industrial metals, said Glencore's Access World agreed to pay the fine without admitting any breaches. The allegations surfaced last June when a complaint filed by zinc purchasers in a U.S. Federal Court alleged that Glencore's warehouse executives ordered workers to falsify documents in New Orleans to manipulate the zinc market.
Zinc price forecast/Kyle Fitzsimmons:
The International Lead and Zinc Study Group released its initial 2017 report, which found the global market for refined zinc metal was in deficit over the first 11 months of last year with total reported inventories declining over the same time frame. Global refined zinc metal production over the first eleven months of 2016 was at the same level as the corresponding period of 2015 with increases in China and the Republic of Korea offset by reductions in Australia, India, Japan, Mexico and the United States," the ILZSG report stated.
Pete's Corner:
So, where there's smoke there's fire!
Suspension of Warranting of Elemetal Refining, LLC (ELEM) Gold and Silver Brands: Effective March 31, 2017, 6 p.m. Central Time (CT), the Commodity Exchange, Inc. (COMEX or Exchange) will suspend registration (warranting) of the Elemetal Refining, LLC (ELEM) gold and silver brands (Brand Mark "ELEMETAL REFINING AND JACKSON IN A CIRCLE WITH A STYLIZED E AND M IN AN INNER CIRCLE") for delivery against the Exchange futures contracts.
As such, any unwarranted ELEM gold (100-troy ounce bars and kilo bars) and silver at Exchange-approved depositories will no longer be deemed or reported as, eligible for registration.
Any currently registered (warranted) ELEM gold and silver through 6 p.m. CT on March 31, 2017, will continue to be deliverable against the Exchange futures contracts until such warrant is canceled. Once the warrant is canceled, the material cannot be re-warranted until further notice.
The Exchange notes that pursuant to an active review under their Incident Management Process, the London Bullion Market Association has moved ELEM to the LBMA Gold and Silver Former Lists, effective 31 March 2017. The Commodity Futures Trading Commission (CFTC) will be notified of this brand suspension during the week of April 3, 2017, via the weekly notification procedures set out in Part 40 of the CFTC's Regulations.
Gold Stater VertWorld Coin News:
Among a choice offering of ancients in Goldberg's Pre-Long Beach sale was a superbly struck example of a rare gold stater from the ancient Greek city-state of Taras (Tarentum) in southern Italy, a.k.a. Calabria. The 8.55 g coin dates from 276-272 B.C.E. The obverse shows the laureate head of Zeus with the monogram NK behind. On the reverse, an eagle with wings displayed perches on a thunderbolt with two amphorae alongside in the lower field. At upper left is the city's magistrate's name [NI]KAP. Given the coin's perfectly centered strike it had little difficulty in realizing $18,500 in choice VF.
As the catalog eloquently explains, this stater is part of a larger gold series that was struck principally as a result of Roman expansion in the early third century B.C.E. followed by the ill-conceived response of Taras.
Warning signs in precious metals/Jordan Roy-Byrne, CMT, MFTA:
It is never a good sign when Gold is the strongest part of the sector and especially while the sector trades below key moving averages. While Silver rests above its 200-day moving average and has recently outperformed Gold on a percentage basis, unlike Gold it has yet to reach its late February highs around $18.50. So, in that respect Silver has lagged Gold. Meanwhile, the miners have not even come close to returning to their 200-day moving averages or February highs. They first reached their 200-day moving averages ahead of the metals and also began their correction first. Gold is the strongest part of the sector but we see evidence it could weaken during the start of the second quarter. Gold has already failed twice at its 200-day moving average and now it must contend with a rebound in the US Dollar index. Last week the greenback enjoyed a strong rebound off its rising 200-day moving average. Furthermore, note that since December the greenback retraced only 38% of its advance from 92 to nearly 104. The strongest trends will retrace usually 38% or 50% of previous gains. Finally, while Gold against foreign currencies (Gold/FC) is quite strong from a bird's eye view, it is currently showing a negative divergence to Gold as it is below its late February high. If Gold/FC is weaker than Gold it means that Gold is more vulnerable than usual to a rising US Dollar.
With the growing mounds of bullish info for gold, I felt a little sour with the sweet was in order so I attached this above. (Pete)
Richard B. Handler chairman of the board and CEO at Jefferies:
If you aren't constantly trying to improve, evolve, adapt, and grow, you will not make it in business because every good competitor is stretching to do these things every day. That said, you cannot do all of these important things without taking a calculated risk and even if you are the best risk taker on the planet, sometimes you will get it wrong and you will find yourself being "unlovable" for a period. This is necessary if you want to win long term. By the way, if you ask anyone who is truly successful, they will tell you that they have had many "unlovable" periods throughout their career and if they did not, they never would have built something special.
Pete:
Great insight from Mr. Handler and it really tells you what our client base is built out of, smart people willing to adapt. Our client base is comprised of people that decided to improve, evolve, adapt, and grow their businesses by adapting to the Tornado Bullion Platform and to use this tool to grow their bottom line.
*FORD MARCH U.S. LIGHT-VEHICLE SALES DOWN 7.2%, EST. DOWN 5.9%
This number was a big surprise on Monday and all the base metals got clobbered to the down in expectation of lower demand in lead, copper, steel, nickel, aluminum and zinc.
Bank runs and Frexit – French lenders prepare for Le Pen surprises/Reuters:
From bank runs to credit crunches, regulators and investors are asking French banks about their preparations for any market ructions that might be caused by Marine Le Pen faring better than expected in the presidential election, banking sources said. Far-right leader Le Pen has said that if she becomes president she would call a referendum on ditching the euro, dubbed "Frexit", finance state spending through central bank money-printing, force commercial banks to lend small firms and halve the maximum rates that banks can charge clients. Opinion polls indicate she has a good chance of coming out on top of the first round of voting on April 23, with her share of the vote projected at 25-30 percent. But they see her losing to centrist Emmanuel Macron in a May 7 runoff
Pete:
I'm going to keep pounding this into my readers. Don't underestimate the impact of this event. If you are not hedged going into this election your placing your company at great risk.
We have a great teaching staff here at Zaner Precious Metals. We will take the time to help you learn how to hedge. We have a live practice trading platform that you can learn on and it will become second nature very quickly. Please contact us!
Mid-Week Trivia Answer:
Gold – Gold salt complexes have been used to treat rheumatoid arthritis. Gold, Silver, Copper: Phosphine ligand compounds containing gold, silver, and copper have anti-cancer properties.
—
DISCLAIMER: This article expresses my own ideas and opinions. Any information I have shared are from sources that I believe to be reliable and accurate. I did not receive any financial compensation in writing this post, nor do I own any shares in any company I've mentioned. I encourage any reader to do their own diligent research first before making any investment decisions.