Gold's uptrend may continue until 2020
After hitting its eight-month high at $1,300 on Jan. 30, analysts now predict that gold could sustain this performance throughout the year and into 2020.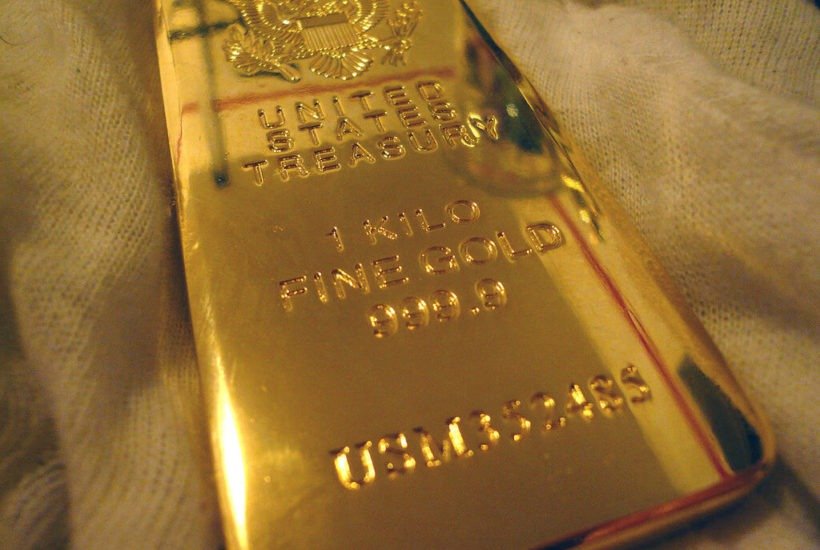 U.S. President Donald Trump has always campaigned against China's alleged unfair trade policies that he believes paved the way for the Asian country's massive economic growth in the past decades.
Going after China had been in Trump's political platform during his presidential campaign. Subsequently, it had been the focus of his policies when he assumed office. In 2017, the U.S. government launched an investigation of China's trade policies and had since imposed tariffs on billions of dollars of Chinese good. The Asian powerhouse retaliated along the process.
When 2018 came, the impacts of the trade war between the world's two largest economies have affected major market sectors so much that volatility was widespread by the end of last year. Not even a company as big as Apple could maintain its resiliency amidst the trade war.
Who's winning the trade war?
By December last year, investors and companies were relieved that negotiators agreed to a 90-day truce that will end in March 2019, with both sides holding important talks in between.
There had been several meetings within the period and officials have consistently said resolutions are already on the horizon. Consequently, the market grew slightly upbeat but only to be disillusioned yet again when Huawei Technologies Co. chief financial officer Meng Wenzhou was arrested in Canada under Washington's direction.
U.S. trade officials prepared to meet again with their Chinese counterparts to discuss trades. But, in the same week, U.S. officially filed its charges against Huawei and its CFO on accusations of stealing trade secrets, engaging in wire fraud, and violating sanctions against Iran.
Amid this extremely chaotic and erratic backdrop, the stock market continued to rot in volatility with all sectors suffering shares and investment declines — except for one commodity: gold.
The value of gold
As investors continue to be skittish about the global markets, they are investing more money in gold, other gold-related shares, and gold ETFs as well.
On Jan. 30, gold hit an eight-month high. Spot gold was up 0.5 percent to $1,310.49 per ounce which was the highest it got since May 15. U.S. gold futures closed 0.4 percent higher at $1,308.90 per ounce.
"The main catalysts for gold prices moving up today is an expected fallout in the (U.S.-China) trade war," Jeffrey Sica, founder of Circle Squared Alternative Investments, said.
"There are also questions as to whether the economy is slowing, with a lot of indications that it is, and the trade war with China could escalate over the situation with Huawei," he added.
Other factors pushing gold's performance — and volatility in the financial markets at the same time — are the uncertainty of the U.S. monetary policy with regard to Federal Reserve's interest rates, the delay in the data on how much impact the partial government shutdown has caused the U.S. economy, and how Brexit would impact trade relations among affected nations.
Gold's uptrend may continue until 2020
Aside from the significant shift among investors toward buying gold and gold ETFs, analysts said 23 global banks also bought the precious metal last year. Asian jewelry buyers were also on a buying spree as Chinese consumers prepared for their Lunar New Year.
With so many gold-buying activities in the market at present, analysts believed the precious metal could perform better throughout 2019. It may reach a price of $1,400 per ounce towards the end of the year, according to Suki Cooper, a precious metals analyst at Standard Chartered Bank.
Jim Steel, who is the head of precious metals at HSBC, is also positive that gold could sustain its performance.
"I think the big change that's less spoken about is that financial market volatility is up compared to last year. If you see equity, financial market volatility, indicating a degree of investor uncertainty, that would explain why gold has become more popular in the last couple of months," Steel said.
"We're positive on gold but we're more positive on it for 2020," Steel declared.
(Featured image by Michael Mandiberg via Flickr. CC BY-SA 2.0.)