Gold value is expected to rise in 2018
Is gold overvalued?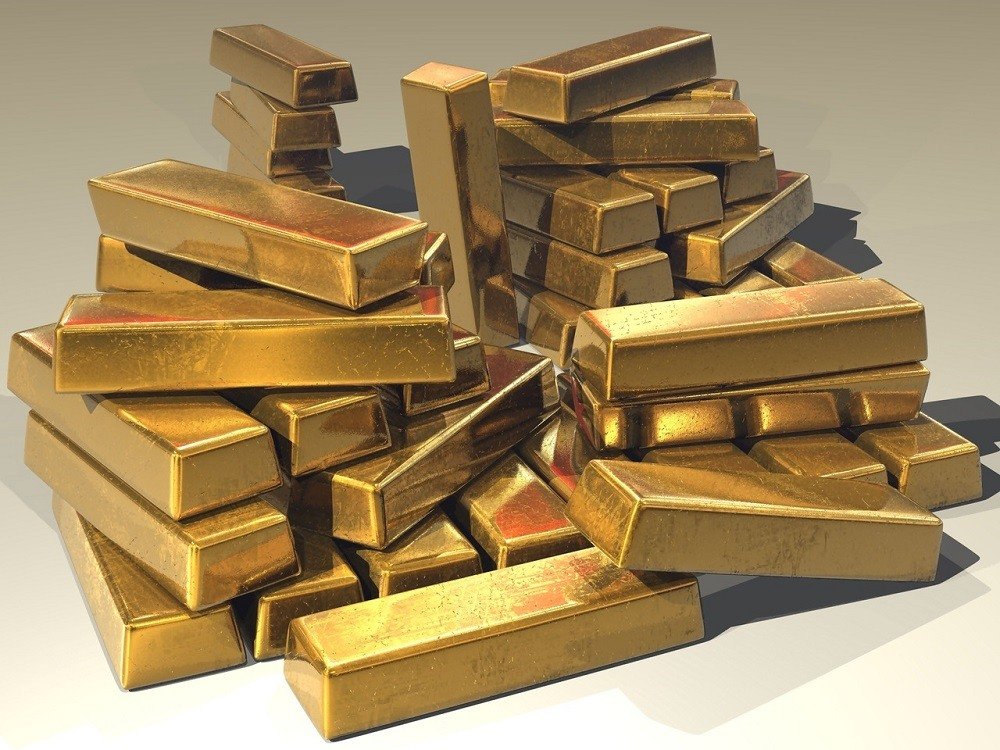 The Indian government set the tax rate for gold under the uniform goods and services tax lower than expected, sending a wave of optimism through the country's gold and jewelry dealers.
The country adopting electric vehicles faster than anywhere else/Bloomberg:
Fueled by cheap power and government subsidies, Norway is racing to ditch the "fossil car". Starting this month, electric car owners will be able to drive down a narrow ramp between rough-hewn rock walls dripping with condensation and plug in at one of 86 charging stations—for free.
The facility will get plenty of use as Norwegians switch to electric vehicles faster than anyone else on the planet. More than a third of all new cars are either fully electric or plug-in hybrids, well over 10 times the proportion in the U.S. With about 100,000 electrics on the road, Norway (population 5 million) trails only the U.S., China, and Japan in absolute numbers.
By 2025, the government has suggested, there may be no gasoline- or diesel-powered cars sold in the country. "It's safe to say that Norway is the first mass market for EVs," says Sture Portvik, the city official overseeing the Akershus garage.
Mid-week trivia question:
What is the best electric conductor of all the elements?
Good news from India/SchiffGold:
The Indian government set the tax rate for gold under the uniform goods and services tax lower than expected, sending a wave of optimism through the country's gold and jewelry dealers.
According to a Bloomberg report, India fixed the duty at 3% over the weekend, lower than the 5% expected.
The goods and services tax, to be implemented from July 1, will replace more than a dozen domestic levies including excise tax and state tariffs, drawing India for the first time into a common market."
The gold market has already shown signs of revival in India this spring. Festival-goers rushed to buy gold in celebration of Akshay Tritiya in April. Gold sales increased more than 30% during the important Hindu holiday. All-told, Indians bought more than 23 tons of gold in a single day.
Dealers and wholesalers around the country are reporting extremely slow physical bullion sales/Fisher Precious Metals:
Wholesalers are carrying excessive levels of secondary market coins and bars, the products that have been sold back to them by dealers. This is resulting in the lowering of their bid price, the price they will pay dealers relative to the spot price. Lowering bid prices are occurring almost weekly. The physical precious metals market is on life support right now, for a multitude of reasons.
Deutsche says gold overvalued/Susanne Barton – Bloomberg:
At the current $1,270 per ounce, gold is expensive against nearly all other metrics, says the team at Deutsche. The average of those nine metrics – copper, gold, and the S&P 500 among them – suggests a fair value of just over $1K for the yellow metal.
So, what gives? A "heightened perception of risk or uncertainty in the broader markets," says Deutsche. That premium began just over a year ago and is expected to continue into 2018. Deutsche's cautious, seeing a year-end price of $1,150 per ounce even when factoring in more political and financial uncertainty.
Is gold the ultimate currency? A safe-haven asset that many consider the world's currency/CME Group:
The CME Group writes a few articles a year on gold and this one might have some answers for potential new clients.
First Majestic Silver to go back mining after labor disruption/Mining.com:
First Majestic Silver's (NYSE:AG, TSX:FR) La Encantada silver mine in Mexico should be back into the ore within weeks after a labor disruption halted production in May.
The Mexico-focused producer said on Friday it reached an agreement with the National Union of Miners, Metallurgists, Steelworkers and Similar Workers of Mexico (National Union) to restart the mine which has been idle since May 20. On that date, First Majestic says a group of workers staged an illegal blockade after some did not agree with the bonus that the company and the National Union had previously agreed to offer the miners in lieu of profit sharing. The mine is expected to restart by mid-June before ramping up to full production by the end of June.
Detention of illegal Chinese miners in Zambia infuriates Beijing/Mining.com:
China's foreign ministry has expressed concerns over the recent detention of 31 of its nationals in Zambia, allegedly involved in illegal mining activities, arguing the African country's authorities didn't provide strong proof for the arrests.
Lin Songtian, director-general for African affairs at the ministry, said his country supports actions to crack down on illegal mining but believes Zambian authorities have some explanation to do in this case, South China Morning Post reports. Among the 31 Chinese nationals arrested over the weekend, there is a pregnant woman and two others with malaria. The group arrested over the weekend in the copper-mining town of Chingola includes a pregnant woman and two other people with malaria, Lin said.
China has been aggressively expanding its presence in Africa's resource and energy sectors, with mining investments currently accounting for more than one-third of the country's total foreign direct investment (FDI) in the region. However, accusations of workers abuse, underpayment and illegal mining against Chinese citizens have also mounted in the past decade.
In 2010, two Chinese managers were accused of attempted murder after firing on miners during a pay dispute. The charges were later dropped.
Pete's corner:
Right now, the media is banging out how the low weekly non-farm payroll data report of Monday will stop the Fed from a rate hike. As I know enough about the Fed to understand that a single report will not cause a reversal of policy. The Fed will do another hike and soon. Now to my way of thinking the Hedge Funds and money managers added 13,912 new long positions in the gold market and in silver they purchased an additional 12,349 contracts. So, the big players are buying and short covering in the metals. As we say, "more buyers than sellers equals a higher market".
From Byron King, analyst, Rickards' Gold Speculator:
China is currently modifying the terms of its oil trade with Saudi Arabia. Specifically, China is working on a deal to pay for Saudi oil using Chinese yuan. This effort poses a direct threat to the security of the dollar. If this China-Saudi deal happens — yuan for oil — it's another step closer to the grave for the petrodollar, which has dominated global finance since 1974. You can revisit Jim Rickards' article about the assault on the dollar, here.
Pete:
To recap, the petrodollar is weakening because the dollar is losing power as the world's reserve currency. This is similar to the way pounds' sterling gradually fell out of favor during the decline of the British Empire. The decline may take a long time, but what we're seeing today is another step in the death march of the dollar.
U.S. House to vote on Republican Dodd-Frank reform bill next week/Reuters:
The U.S. House of Representatives will vote on a broad bill to reform and repeal portions of the 2010 Dodd-Frank financial reform law next week, according to a top Republican official.
Majority Leader Kevin McCarthy announced Friday that the House will consider the Financial CHOICE Act in the coming days. The Republican majority is expected to pass the measure. But it faces an uncertain future in the Senate where Democrats are broadly opposed to the legislation and their votes are needed to pass it.
"This is a jobs bill for Main Street. It will rein in the overreach of Dodd-Frank that has allowed the big banks to get bigger while small businesses have been unable to get the loans they need to succeed," said Speaker Paul Ryan in a statement supporting the measure
Deutsche Bank trader admits to rigging precious metals markets/ZeroHedge:
After months of "smoking guns" and conspiracy theory dismissals, a Singapore-based Deutsche Bank trader (at the center of fraud allegations) finally confirmed (by admitting guilt) what many have suspected – the biggest banks in the world have conspired to rig precious metals markets.
The Deutsche Bank trader, David Liew, pleaded guilty in federal court in Chicago to conspiring to spoof gold, silver, platinum and palladium futures, according to court papers. Bloomberg notes that spoofing involves traders placing orders that they never intend to fill, in an attempt to manipulate the price.
From the US Mint:
James Earl Jones picks up the fascinating history of money with the American Civil War, leading up to modern times with some of our favorite, and most controversial, U.S. coins and currency. The video also touches on precious metal bullion, coin values and most importantly, how to collect coins. Your children will like this a great deal.
A wind behind the copper price/Jesse Moore – SeekingAlpha:
As the Silk Road project becomes more real to investors, it will put a wind behind the copper price.
As far as infrastructure projects go, China's "Silk Road" certainly tops the list. In an era where democratic countries have traded significant infrastructure spending for financial magic, China's project stands out. Investor fears of a debt downgrade of China hardly budged copper, an event that I don't see having any real effect on the red metal.
China has a debt problem. I know it, you know it, and they know it. And, while the recent downgrade sparks some concerns, it hardly means China's economy is about to stop. It is entirely reasonable for China to have ups and downs – every economy does. Massive growth is nearly always accompanied with leveraging, and as the standard of living in China rose it was inevitable that some manufacturing would move to very high-efficiency plants in the west or even lower cost areas in Africa/Asia. The EU has indeed encouraged manufacturing to the eastern/central European countries where labor is cheap, skilled, and has free access to one of the world's largest markets.
The "One Belt, One Road" project is an effort to do two things:
Sustain the Chinese economic machine while the economy moves from a growth export model, and into a partially services based one. Export Chinese influence in the region, and weaken regional ties to the West and Russia. In estimating the impact of the project, most pundits underestimate the control with which China exerts over its economy. There have been painful slips, but at the end of the day, the power to reform the market lies with the government. One doesn't need to look hard to see needed reform failing across the globe to see the frustrations that lie in wait for us in the West. China's transition from a goods-led to a services-led economy will be interesting. I also expect it to be a smoother transition than the one of automation we will see at home.
Pete:
Remember one house has 400 pounds of copper and an automobile to go with it has 50 pounds of copper usage. If or when this project gets started, we will see a jump in copper prices.
Palladium's rally may run out of steam/Bloomberg:
The rally that propelled palladium to this year's best-performing precious metal is showing signs of cracks.
Trading Justice Podcast: Medals or cash, whats is in your portfolio? Pete Thomas joins us to share his opinion on the difference between the two.
Trading Justice episode 219 is a pure joy. Long time teammate Pete Thomas joins us for his second interview on the Trading Justice Podcasts. Mr. Thomas is a long time metals broker and is the Vice President of Zaner Metals. If you had to summarize Pete in one word, most would say 'knowledgeable'. Find out what his current market posture is in a time of plenty. We also discuss cryptocurrency and the importance of being able to hedge against a potential downturn. All this after an in-depth Market Skyline brought to you by the Justice Bros. Pop you a bag of popcorn and enjoy yet another episode of the Trading Justice podcasts.
Mid-week trivia answer:
Silver is the best electric conductor of the elements. It is used as the standard by which other conductors are measured. On a scale of 0 to 100, silver ranks 100 in terms of electrical conductivity. Copper ranks 97 and gold ranks 76.
—
DISCLAIMER: This article expresses my own ideas and opinions. Any information I have shared are from sources that I believe to be reliable and accurate. I did not receive any financial compensation in writing this post, nor do I own any shares in any company I've mentioned. I encourage any reader to do their own diligent research first before making any investment decisions.