[Week 23] The TopRanked.io Weekly Digest: What's Hot in Affiliate Marketing
This week we're bringing you top-secret CIA know-how on hacking people's minds and bending them to your will. And if you don't see the relationship this has to affiliate marketing, then you'd better read on. And hey, even if you do, then you'll still have to read on if you want the secrets. Also, we've got some news tidbits that'll make you some money along with a great affiliate network review.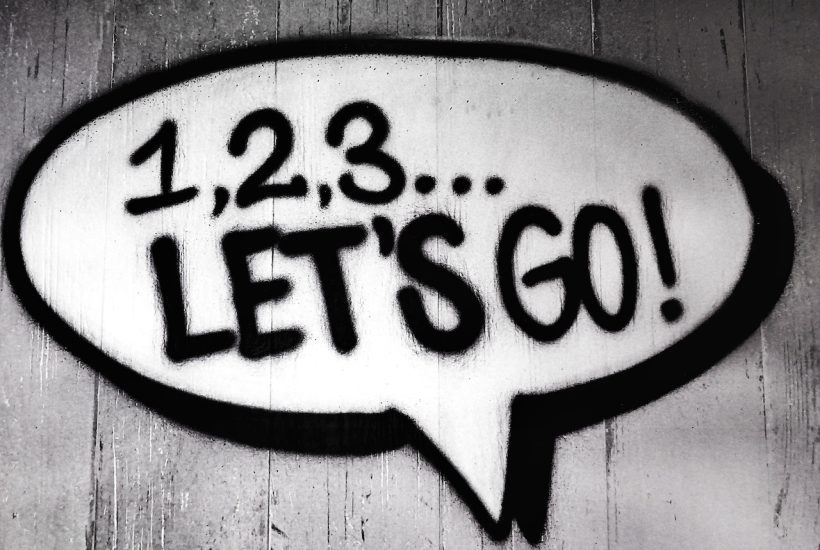 Quick Disclosure: We're about to tell you how HealthTrader is a great affiliate network to join in the health niche. And we really mean it. Just know that if you click on a HealthTrader link, we may earn a small commission. Your choice.
Even if you've never taken a philosophy class, there's a good chance you've seen the "trolley problem" before.
And if you haven't, it goes like this: "You can save 5 people from a runaway trolley by diverting it to hit just 1 person. What do you do?"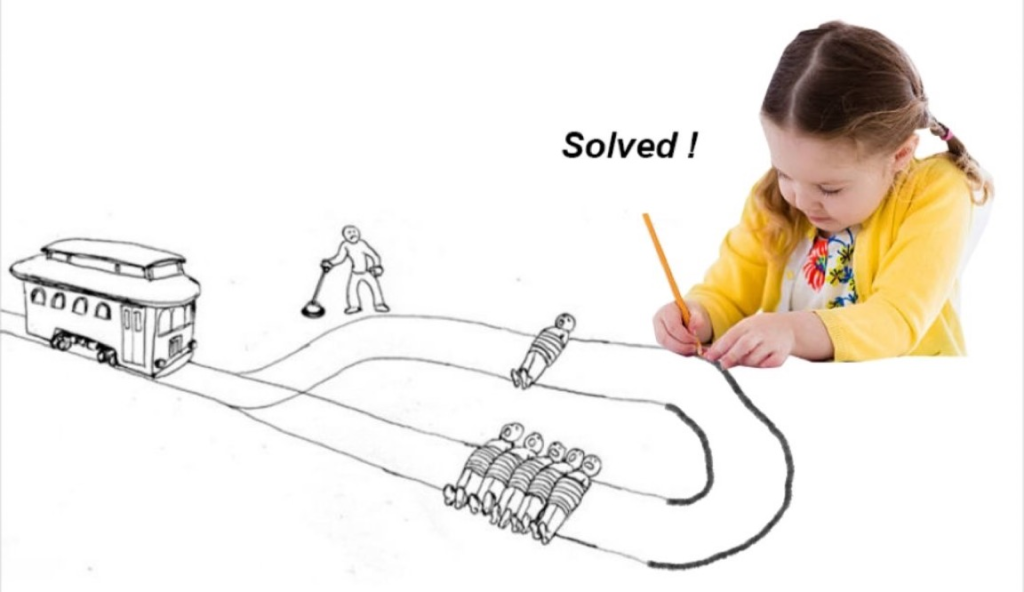 Now, of course, the reason the trolley problem is so popular is simple. Besides being a devilishly difficult one to answer, it's also one of the more relatable philosophical problems.
I mean, how often do you sit around and think about the meaning of life?
Not often, right?
Now compare that to how often you face difficult dilemmas in your life.
Of course, here in the real world, we don't give our daily dilemmas fancy names like
"trolley problem." Instead, we just call them tradeoffs.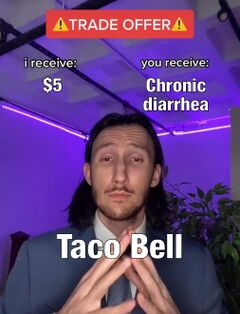 And while making tradeoffs is perfectly normal in life, there's one place you shouldn't.
Your health.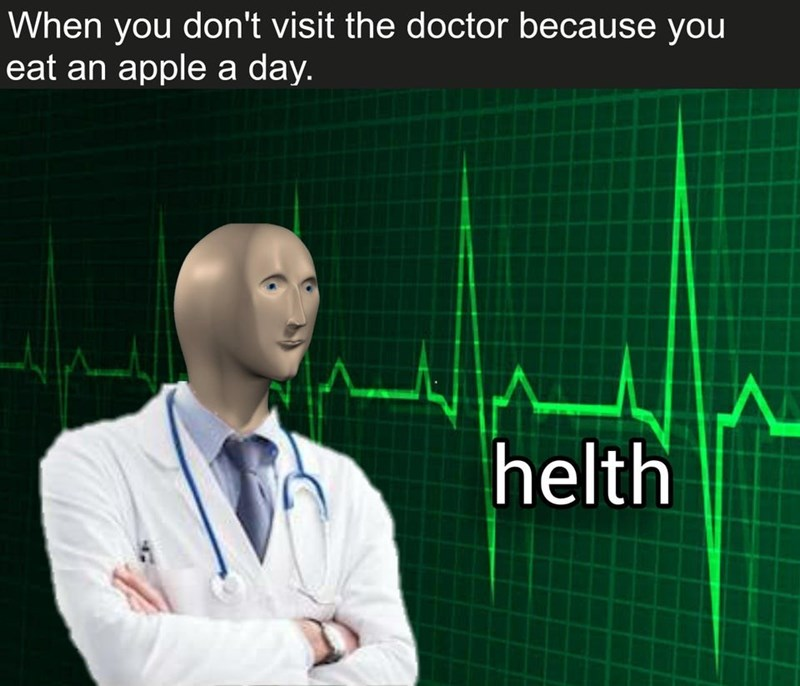 And neither should your audience.
So here's what you should do.
Topranked.io Affiliate Program of the Week — Health Trader
Alright, so this week's top affiliate program isn't going to magically fix all of your health tradeoffs. But, just like how you shouldn't stop eating an apple a day because you visit your doctor, you also shouldn't neglect medications and supplements.
So with that out of the way, let me introduce you to HealthTrader — probably the most comprehensive health-focused affiliate network you're going to find on the market.

Here's What's on Offer at HealthTrader
Simply put, HealthTrader is a massive affiliate network that's got a lot more going for it than most. Sure, you're going to find all the usual supplements in there, including the obligatory Max Gains bodybuilding supplements line.
But you're also going to get a whole lot more with HealthTrader, including some really boring (but totally essential) online clinics. Here, patients can pick up prescription meds with names like Fexofenadine (Telfast), Atrovent (asthma inhaler), and — just because no list of prescription meds would be complete without it — Viagra.
Now, in case it wasn't clear by now, HealthTrader is the affiliate program itself. But within the HealthTrader affiliate program, you're going to find a bunch of different brands you can promote.
For the most part, the brands selling under HealthTrader are focused on a single concern. Max Gains for bodybuilding. Keto Trim for keto dietary supplements. Foligray for gray hair prevention.
You get the point.
But, as mentioned above, HealthTrader also has a bunch of prescription med clinics under its programs. And the best part is, they pay better commissions than most other pharmacy-type programs.
So let's talk about the HealthTrader commissions.

HealthTrader Commissions
Let's talk about the online meds programs first. At HealthTrader, these payout at anything from 13-17%, depending on which brands you promote. For comparison, a program like Walgreens is only gonna pay you a measly 2%.
So if all you're looking for are a few prescription meds programs to promote to your audience, then just this aspect of HealthTrader already has you covered. And while you're quite welcome to stop right there, you probably won't want to when you see the rest of the HealthTrader commissions.
Now, these obviously vary by brand. However, don't be surprised to see more than a few HealthTrader affiliated brands offering as much as 60% (there were three when I counted today). As for the rest, most brands on HealthTrader seem to gravitate toward the 40% mark (I counted 18 today).

What Makes HealthTrader Special
The story behind HealthTrader is a common one. Blair, Founder, and GM at HealthTrader, was frustrated with other networks not adapting to merchants and affiliates, so he started his own network — HealthTrader.
And while that alone doesn't make HealthTrader special (many a business has been started out of frustration), the continued dedication we see to addressing those frustrations does. Today, HealthTrader still stands out as one of the better health networks out there.
This dedication trickles down to everything, from the fully-custom tracking and analytics (with a link to a public status page so you can verify it's up and tracking your referrals), right down to the personal affiliate support you get. HealthTrader has it all in spades.

Here's What Else You Need to Know About HealthTrader
Let's keep this simple. HealthTrader is, hands down, one of the best health-focussed affiliate networks out there anyway you slice it. Range of offers, check. Affiliate support, check. Great commissions, check.
The only thing we can't tell you is whether the HealthTrader offers are going to be right for your audience. That's for you to find out… which you can do right here.
Alternatively, if you'd like a better rundown of the program from us, then head over to TopRanked for our full HealthTrader affiliate program review.

Affiliate News Takeaways
The Modern, Pampered Man
Being a bit of a caveman, the latest and greatest in male self-care tends to pass me by. I'm pretty sure the last trend I remember was the whole metrosexual thing that the press caught onto way back in the early 2000s.
But then this week, I stumbled into an article on Bloomberg about Bath & Body Works wanting to sell to men, too.
So I looked into it more.
Today, it seems, the modern man (or, at least, a fair whack of the population) is a hell of a lot more interested in things like beauty, wellness, pampering, and all these other things we classically associated with the fairer half.
Yep, even cosmetics are getting the modern man's attention, with 37% of 18- to 34-year-olds expressing interest in things like bronzers, concealers, and other cosmetics. They're also a lot more into 'integrative' health things, like massage (and not one prefixed by "sports" or "happy ending").
In fact, so strong is the uptick in men looking after themselves that they're basically outpacing women across the board. It doesn't matter if you look at health services, daily grooming time, wellness, etc., etc… it's all trending up for men.
Takeaway
So, right about now, you're probably wondering why a self-confessed caveman is suddenly so interested in this stuff.
Well, here's why. There's money to be made. Here's a chart comparing spending patterns between men and women I found on Mindbody.

The best part is that some of these spaces are waaayyyy less saturated for men than they are for women. I mean, just go and do a search for "acne treatments" and see which sex pops up in 95% percent of the results.
Now go and search for acne treatments on the HealthTrader network… Bingo.

Table Tennis Is Go
In the spirit of trends I totally didn't see coming, here's one that appeared in the news yesterday — Colorado Bettors' Infatuation With Table Tennis Is One of the Craziest Stories in the Sports Betting World.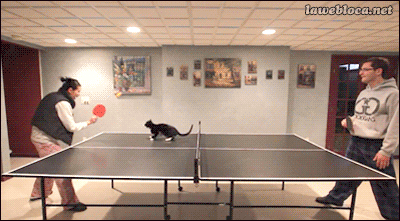 Now, if you were following betting trends back in Covid-19 days, you probably picked up on the original surge in table tennis. And while it was a little strange, there was still a logical explanation — it was one of the only sports where people were still playing at the time.
But fast forward to today, and everything's in full swing again. So why are people still betting on table tennis?
Simple.
Fast money, baby.
You see, unlike the 3+ hour snooze fest the average NFL game turns into, the average table tennis match is over in about 15 minutes. So, in many ways, it's like TikTok for sportsbetting — a nice, fast-paced stream of non-stop dopamine hits.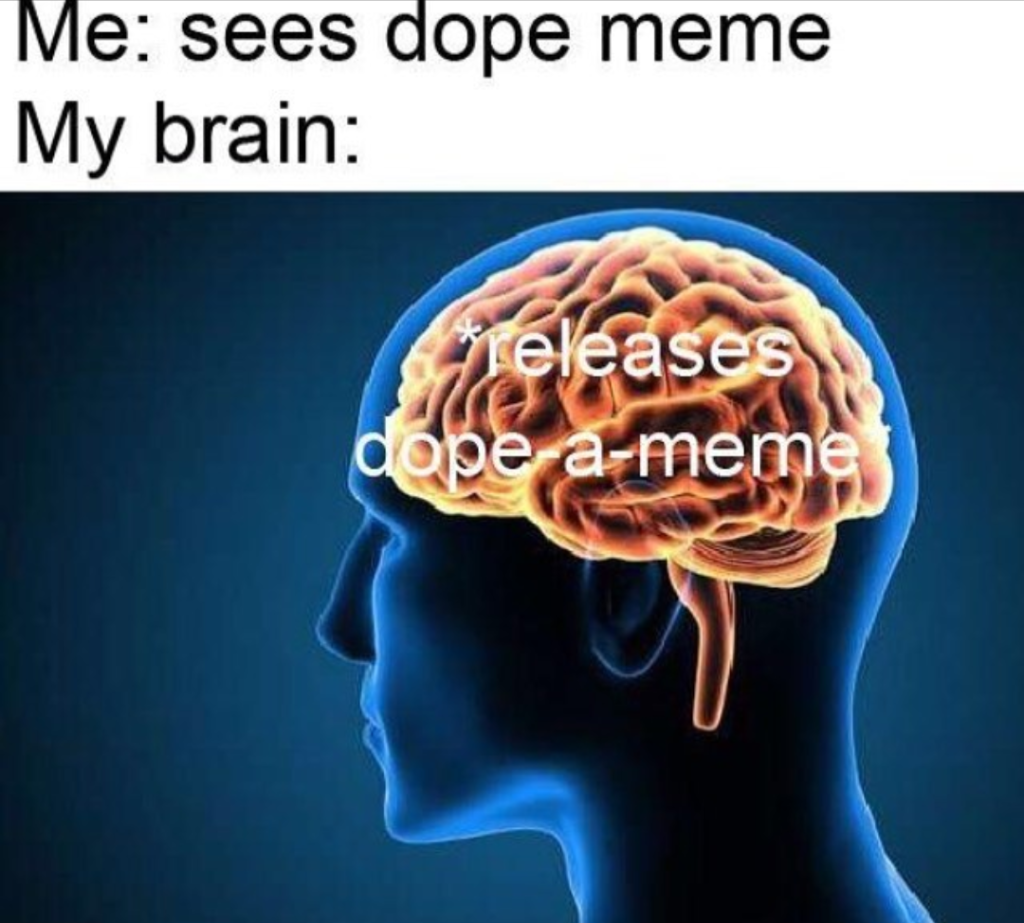 Takeaway
The takeaway here is simple — if you're in the sports betting niche and haven't thought about table tennis, maybe you should. In fact, even if you're not in the sports betting niche, you probably should.
As for where you should go to monetize, well, there are a few places you can start. The first would be with this nice listing of a bunch of sports betting affiliate program reviews.
Alternatively, you can also backtrack through a few of our past issues — we've reviewed a few great ones previously, like in this Everygame affiliate program review.
Closing Thought
When was the last time you asked yourself what the CIA has to teach you about marketing?
Yeah, it's been a while for me too.
At least, it had been a while. Then I ran across a little interview with ex-CIA spy Andrew Bustamante. And in it, he drops a fun little fact.
According to CIA doctrine, "every human being is driven in every decision by four things." These are known as "core motivators." And, of course, the CIA has a nice little acronym for it. RICE.
Rewards: The rewards core motivator refers to individuals driven by the pursuit of positive outcomes, such as material gains, recognition, praise, or other forms of positive reinforcement. Individuals driven by rewards seek personal benefits and are often motivated by incentives, promotions, bonuses, or any form of external gratification.
Ideology: The ideology core motivator refers to individuals who are driven by their beliefs, values, principles, and overarching worldview. Ideologically-motivated Individuals look to align their actions with their convictions about politics, religion, social causes, or whatever it is they hold near and dear to their hearts.
Coercion: Coercion as a core motivator refers to individuals reacting to external pressure or force. Individuals driven by coercion may act out of fear, threats, or the expectation of negative consequences.
Ego: The ego core motivator refers to individuals who are primarily driven by their self-image, self-esteem, and the desire for personal validation and success. Ego-driven individuals seek recognition, power, and influence, and may prioritize their own interests and ambitions above others'.
So what does any of this have to do with marketing?
Easy.
At its core, marketing is about motivating individuals to take action.
When you make an ad, your ad should motivate people to click on it.
When people click on your ad, your landing page should motivate them to sign up/make a purchase/complete some other action.
Even when the PR department at Cashgrab National Bank keeps a straight face as they mutter the phrase "it's all about restoring consumer confidence" or some horse poop like that to justify their latest tear-jerker… yeah, it's really still all about motivating people to take action.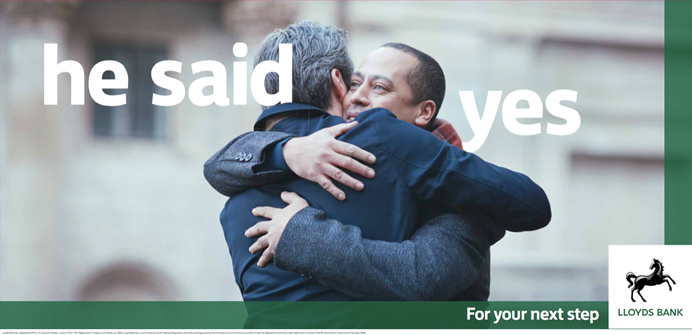 Now, sure. I don't think anyone's gonna come across a "he said yes" ad and think, "Hey, I should go and open an account at Lloyds today." But, at some point in the future, they might.
So here's the bit where you get to join in.
Take a guess as to why someone might open a bank account after seeing a "he said yes" campaign.
Any guesses?
That's right. Because they were motivated by ideology — the second of our four core motivators. After all, what well-groomed, pridefully-wedded pair that's freshly bound by eternal matrimonial vows isn't going to wanna go out of their way to get hooked up with a Lloyds mortgage when it comes time to buy their first home?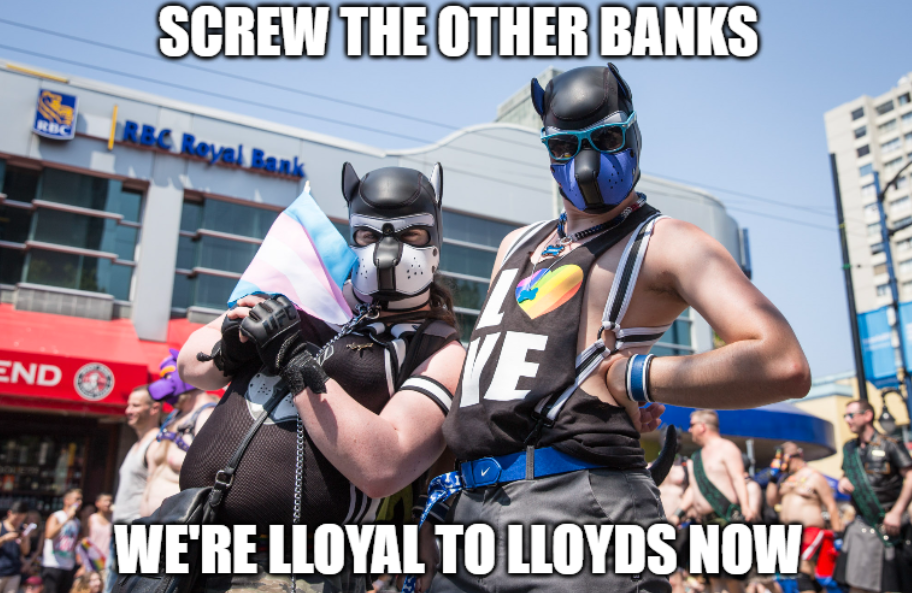 By now, I'm sure you see where this is all going. But to really drive the point home, let's do a simple example. Let's keep it generic — the brief here is to get people to spend money.
Reward: The most bang for your buck.
Ideology: Support local businesses.
Coercion: Stop wasting money.
Ego: The VIP experience you deserve.
Now, clearly, things aren't really that simple in practice, and there's going to be overlap. The same message will often overlap these four simple motivators depending on who you're targeting. Saying "support black businesses," for example, is equal parts coercion (creates a sense of guilt/fear of public shaming/etc.) and ideology, depending on who reads it.
There will also be overlaps in what motivates each individual. Hey, even the most ego-driven of all might one day become ideologically motivated to donate to the Save the Selfie-Stick Foundation.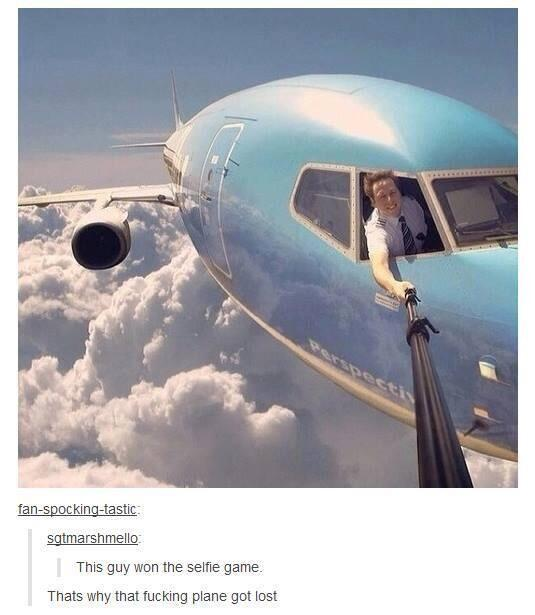 So that brings us back to the fundamental things we all start out with. The good-ol' "personas" — the made-up characters that represent your target market.
Until you know them, you won't know what motivates them.
So go and get to know them. Then once you do, you'll know what motivates them. And when you know what motivates them, you'll know exactly how to get them to take action.
Oh, and PS… If you think health products might interest your "personas" then here's a great place to start.

Just saying.
__
(Featured image by SevenStorm JUHASZIMRUS via Pexels)
DISCLAIMER: This article was written by a third party contributor and does not reflect the opinion of Born2Invest, its management, staff or its associates. Please review our disclaimer for more information.
This article may include forward-looking statements. These forward-looking statements generally are identified by the words "believe," "project," "estimate," "become," "plan," "will," and similar expressions. These forward-looking statements involve known and unknown risks as well as uncertainties, including those discussed in the following cautionary statements and elsewhere in this article and on this site. Although the Company may believe that its expectations are based on reasonable assumptions, the actual results that the Company may achieve may differ materially from any forward-looking statements, which reflect the opinions of the management of the Company only as of the date hereof. Additionally, please make sure to read these important disclosures.