Here are all the Tesla Motors facts that you need to know
From its beginnings, Tesla has been committed to bringing zero-emission vehicles to a global consumer at accessible price points.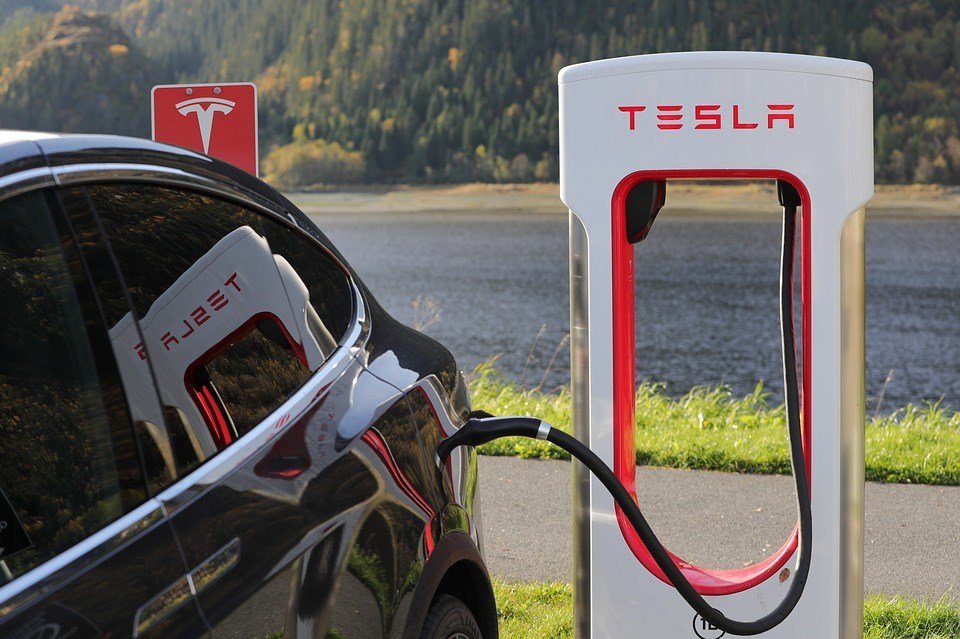 Tesla Motors Incorporated (NASDAQ:TSLA) is an American automotive company that specializes in the manufacture of luxury electric cars.
A forward-thinking firm, they also make electric vehicle powertrain components and lithium-ion battery products which are sold to other car companies including Daimler and Toyota. Tesla Motors was founded in 2003 and has been steadily growing since then. As of June 2015, the company employs around 12,000 people.
Tesla emerged out of California in the early 2000s. The CEO, Elon Musk, later joined the original founders Martin Eberhard and Marc Tarpenning in 2004 during the first round of funding.
However, Nikola Tesla is likely the first name most would link with the brand. The Serbian inventor (1856-1943) is still world famous for his work on alternating current power, without which Tesla Motors would not be possible. With its name, the company pays homage to a hero of electric science.
As of October 2015, Elon Musk is the CEO of Tesla. He is an international business magnate that's widely held as one of the leading visionaries of the 21st century. He is also the CEO of the commercial space travel company SpaceX, a chairman of the energy firm Solar City, and a co-founder of the internet banking service PayPal. Musk has held roles at Tesla as CEO and product architect ever since the 2008 financial crisis.
In general, Tesla Motors' net-worth seems to be rising by the day. In the first quarter of 2013, it posted profits for the first time in its history, and figures have continued to rise. Share costs have skyrocketed from an initial $17 and have been resting above the $200 mark for some time. Currently, the company net-worth is estimated between 25 and 30 billion dollars. But in February 2015, Musk himself predicted that Tesla would be worth 700 billion by 2025.
What kind of cars does Tesla make?
As of July 2017, Tesla offered 4 models. The roadster was their first production vehicle introduced in 2006, a recipient of countless awards that's built like a sports car.
In 2012 came the model S—a more family friendly sedan-like vehicle that was shipped worldwide in greater numbers in the years that followed.
The model X was announced in 2012 and first deliveries began in September 2015. Build as a cross-over utility vehicle, the X has a family car feel with sports car features including an $80,000 price tag.
The new model 3 is set to launch by the end of July 2017 and not many details have surfaced regarding its features and performances.
One of the major selling points for Tesla is that it manages to blend automotive functionality with cutting-edge aesthetics. The model X, for example, has a panoramic windshield, double-hinged falcon doors and an in-car HEPA filter that the company claims will bathe the cabin in medical grade air cleanliness. Since the beginning of 2014, the model S also offered a pioneering autopilot mode as well as an ultra smart infotainment panel at the front of the car.
As Tesla steadily proves that there is value in electric cars, similar start ups are rapidly emerging to rival them. The Chinese company NextEV has promised to launch an electric supercar in 2016.
California-based business Faraday Future is also planning to launch its first electric car in 2017. There is also Renovo Motors for those looking for an exceptionally high-end electric car.
Where can you purchase a Tesla?
Tesla is built around a fairly strict business plan of direct-to-consumer sales. Their cars are sold at a fixed price with no negotiation and no commissions in order to allow their customers a sense of ease and security when making the purchase. However, their sales model is under consistent pressure from car dealerships who fail to make any profit from Tesla. In the US, the National Automobile Dealers Association has already blocked Tesla sales in some states.