Here's Why You Should Use VPS Web Hosting for Your Business Website [And Where to Get One]
VPS hosting can make a major difference to your website's performance and security, even if you're not getting a lot of traffic. However, finding the right VPS at the right price isn't always easy. Read on to learn why a VPS is probably right for you, what you need to look out for when choosing a provider, and where to grab the best deals to get your business website on a VPS today.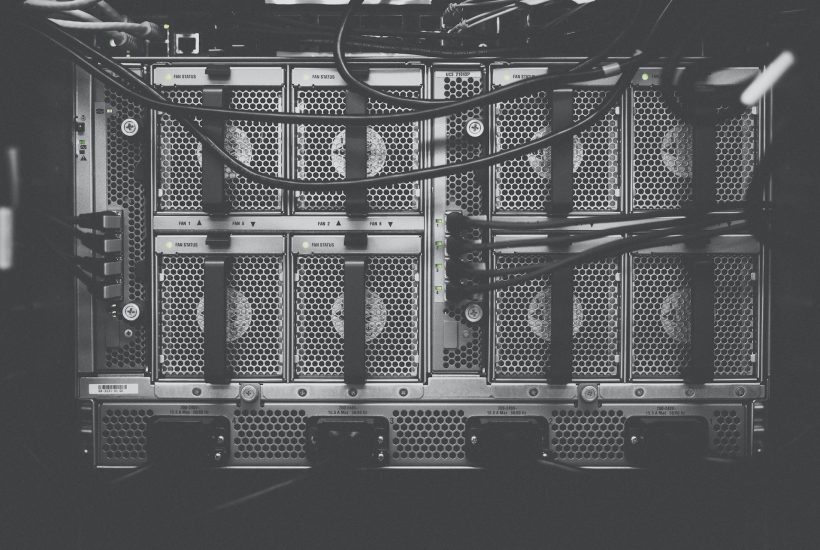 In theory, web hosting for a business website should be a commodity product. After all, it only has to do one thing — send the relevant data to your clients' web browsers in response to their requests.
But dig a little deeper, and you'll quickly discover things aren't so simple. Indeed, many small details hidden behind catchy package names and lists of redundant features can very quickly add up to have a significant impact on everything from SEO to security.
The reality is, not all web hosting is born the same, and if you're making your choices based on things like "free SSL certificates" (hint, you can get free SSL certificates anywhere) and "one-click WordPress installs," then you're doing it wrong.
So let's take a look at what you really need for your business web hosting and why you should probably be using a VPS, even if you don't get a whole lot of traffic.
First Things First — Here's a Special Offer
If you're already convinced you need a VPS and don't know where to get one, here's the single best offer you're likely to find anywhere.
Otherwise, skip ahead to the next section on why you should be getting a VPS for your business website.
Liquid Web — Save Up to 75% On a Fully-Managed VPS Hosting Plan
For 95% of business web hosting cases, the only host we can wholeheartedly recommend is Liquid Web, especially when it comes to VPS hosting.
Yes, there are cheaper options. And yes, there are more enterprise-oriented options. But dollar-for-dollar, Liquid Web delivers the best value where it really counts — uptime, support, and value-adding features that actually matter.
To grab a special 75% off introductory offer (with a 30-day money-back guarantee), head here.
Plans start at $15/month, which nabs you a fully-managed 2GB VPS backed by the most helpful humans in web hosting. Throw an extra $5/month on top of this (for a total of $20/month), and you'll also get a bunch of super useful protection and performance benefits, including Cloudflare Pro (which would normally cost you $20/month anyway if purchased separately).
What Other Options Do I Have?
Of course, Liquid Web isn't the perfect fit for all businesses. So if you think you might need something else, take a moment to check out our in-depth web hosting guide here.
Unlike other "top-10" listicles and their ilk, we don't just list a bunch of undifferentiated web hosts for you to throw the dice at. Instead, we break everything down to select just one single web host per business/website type.
Here's Why You Need a VPS for Your Business Web Hosting
If you break down what you need in a business web host, there are four fundamental things you really need:
Uptime — A website's no good if your clients can't access it.
Support — You ain't got time to be waiting around for technical support.
Performance — A slow website's bad for UX (user experience) and bad for SEO.
Security — This one should be self-explanatory.
As for the first two — uptime and support — you should theoretically be able to get those on any type of web hosting. Even entry-level shared hosting plans should come with some guarantees around uptime and support. However, by nature, not all web hosting types can guarantee the same level of security and performance that a VPS can.
Basically, what we're left with are two areas where a VPS shines when compared to other hosting types — performance and security. Let's look at each one in more detail.
VPS Advantages in Detail
The first point to understand about a VPS is how it differs from what's generically called shared web hosting (which often gets called a bunch of other names like "WordPress Hosting," "Business Hosting," "Delux Hosting," etc.).
Basically, a VPS uses ultra-low-level software to split a single server into multiple virtual servers — hence the name VPS, which stands for Virtual Private Server. This helps to achieve two major things:
Isolate resources (like RAM, CPU, disk space, etc.) so each user can only use their part of the machine.
Isolate all software (including operating systems), making it impossible for one user to access another user's installation.
Respectively, these two points deliver major performance benefits (and hence improved UX and SEO), and tightened security.
Isolated Resources — Why it Matters
Improved Performance
As noted above, isolated resources can make a major difference in website performance, even if you don't get much traffic. And if you're not convinced you need to improve your website's performance, note these two points.
As for how isolated resources can help any website, the biggest impact will be in what's called "Time To First Byte (TTFB)" — one of Google's six key page speed metrics.
There are many reasons why isolated resources help here, but to break them down into two major categories.
With shared hosting, if another website on the machine your website is hosted on gets a lot of traffic, it hogs the CPU resources and slows your website down.
With shared hosting, you don't get dedicated RAM, meaning if your website doesn't get a lot of traffic, other websites will likely be forcing your cached resources back on to the hard disk — more on this below.
As for this last point, this will have the most significant impact if you're running something backed by a database (e.g., WordPress). This is because every page is assembled dynamically from a bunch of database queries. These queries are what tells WordPress what text to use on the page, what images to use, etc., and each one must complete before WordPress can assemble the final HTML it sends to the client.
Now, all these queries are practically instant if the database has cached the relevant data in memory. However, if hundreds of websites share RAM, not everything can remain in the memory cache. What then happens is that the least recently used data is ejected from the cache, and the database must again scan the hard drive to fulfill queries on that data. This is much, much slower.
In practical terms, your users will often be waiting much longer for the server to respond (TTFB) than they would if you had dedicated RAM.
Isolated Software — Why it Matters
On normal shared hosting, every website shares the same operating system, the same database installation, and the same web-serving software. In other words, if one user gets compromised (let's say, a virus or a database leak), there's a pretty good chance that you'll get compromised too.
Essentially, while most web hosts should be taking steps to ensure their machines are secure, there's only so much they can do. One bad website on a shared server can quickly open up a foothold for a hacker to, let's say, escalate privileges, meaning that your website could easily get caught in the crossfire.
Now, while a VPS is technically a shared machine, the low-level software used to isolate things provides much better protection. Indeed, to get around this, viruses and attackers need to use what's known as a VM escape attack, which is not only exceedingly difficult but also exceedingly rare. The last major reported vulnerability dates back over ten years ago.
Where and How to Get Your Business on VPS Web Hosting
To get your business on VPS web hosting, the first thing you need to look for is a "managed" service. This frees you from the technical and time-consuming burden of administering a server yourself.
Another thing worth noting is that when you look for a managed service, look for one that includes migration assistance. This service will take care of moving your website from its old shared hosting onto your new VPS. Lots can go wrong here if you attempt to DIY.
Choosing a Web Host
After finding a managed service, the next big items on your must-have list are solid uptime and great support. Only once you've ticked these three key boxes should you start comparing providers on price.
As for where you can get a great-value managed VPS with 100% uptime and industry-leading support, our recommendation is Liquid Web. In fact, we don't just recommend it; we use it to host this website.
As mentioned above, new clients can grab 75% off for two years on a special introductory offer that comes with a 30-day money-back guarantee. This means you can get started for just $15/month — a price that's comparable to an entry-level shared business hosting plan.
__
(Featured image by Kvistholt Photography via Unsplash)
This article may include forward-looking statements. These forward-looking statements generally are identified by the words "believe," "project," "estimate," "become," "plan," "will," and similar expressions. These forward-looking statements involve known and unknown risks as well as uncertainties, including those discussed in the following cautionary statements and elsewhere in this article and on this site. Although the Company may believe that its expectations are based on reasonable assumptions, the actual results that the Company may achieve may differ materially from any forward-looking statements, which reflect the opinions of the management of the Company only as of the date hereof. Additionally, please make sure to read these important disclosures.