Hopes are up for Tesla Model 3 despite Musk's tame Q1 2019 outlook
Despite Elon Musk's lackluster 2019 outlook for Tesla, there are more possibilities in the horizon for the electric car maker.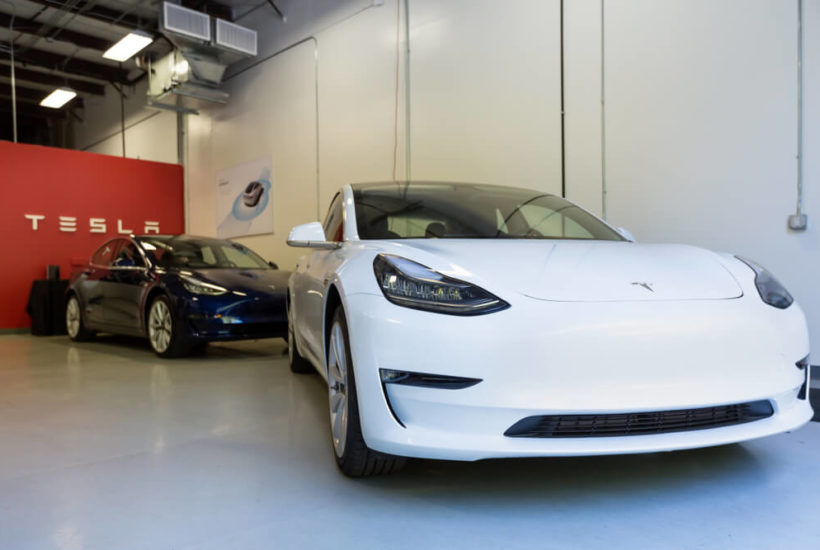 In 2003, a group of engineers was inspired to make electric cars that could replace most gasoline-powered vehicles for environmental reasons. By 2008, Tesla has launched the Tesla Roadster which is a battery electric vehicle sports car. Since then, Tesla has come up with other inventions that by 2012, Consumer Reports called its Model S the best car of the year.
Through the years, Tesla cars amassed a massive following that its vehicles become a standard model of electric cars, setting the bar higher and higher for many of its competition.
In February 2019, however, market observers were disappointed when Elon Musk admitted that Tesla is not expecting profit for its first-quarter for fiscal 2019. Tesla shares dropped hastily and analysts were out with their note to investors which similarly hint about the potential decline of the company, particularly its flagship product, the Model 3.
Elon Musk disappoints the market
In a conference call in February, Musk bluntly admitted that his company is not looking forward to turning a profit for the first quarter of the year.  Analysts have especially focused their attention on his statement since he subsequently announced numerous changes the company undertook for cost-cutting.
For one, he announced that the standard Model 3 was made more affordable at a price tag of $35,000. He followed this with an announcement that Tesla is shifting sales worldwide to online exclusively. Then, he said that to support making the Tesla Model 3 cheaper and for Tesla to transition to online selling, many stores will be shut down. Hence, many employees will be redundant and will eventually be laid off.
Analysts were one in saying that these are all red flags of a company going downhill.
Tesla cars going mainstream
Tesla vehicles were originally known as a niche vehicle in the luxury category. In fact, making Tesla Model 3 cheaper for the mainstream crowd came at a time when the model became the bestselling luxury cars in 2018.
Tesla Model 3 bested the Lexus RX, selling only 111,641 units last year, and the BMW 3 and 4, selling only 75,957 units. To compare, Tesla sold 145,846 Model 3.
The sales were particularly striking since electric vehicles only hold 1.12 percent market share of the automotive industry as a whole.
There have been reports that Audi and Porsche are set to launch their respective EV lines within 2019. If ever, the two will make the competition tougher for Tesla. And as the market waited if these two luxury car brands will topple Tesla sales, it seemed that Musk has self-destructed when he decided to make the flagship unit fight in the mainstream category.
Garrett Nelson from CFRA Research put it succinctly.
"We think it's a mistake from a strategic perspective and is skeptical of the gross margins on that $35,000 vehicle. In our view, they would be better served sticking to premium electric vehicles instead of this mass market, Henry Ford-type mentality of affordable vehicles for all," Nelson said in February.
This was frustrating coming from Nelson since he was upbeat about the Model 3 back in January.
Nelson said automotive equities will perform better in 2019, As for stock selection, Nelson said CFRA still prefer names which command growth based on "macroeconomic backdrop," such as Tesla.
"We predict TSLA's Model 3 will become the bestselling U.S. passenger car by the end of 2019," he said. He added that by the third quarter, Tesla Model 3 may actually surpass sales of the Toyota Camry, Honda Civic, Toyota Corolla, and Honda Accord.
Hopes are still high for Tesla Model 3
Analysts and headlines for the past month chose to focus on Musk's tamed first-quarter outlook. They easily tied it with cost-cutting and speculations on product saturation. The CEO, however, dropped more important and upbeat hints that should be the focus amid all these.
"Given that there is a lot happening in Q1, and we are taking a lot of one time charges, there are a lot of challenges getting cars to China and Europe, we do not expect to be profitable. We do think that profitability in Q2 is likely," Musk also said at the time.
This could be taken as a hint that all adjustments made were done to cope with the challenges faced in China, the largest market for practically all automotive companies.
Citing unnamed insiders, Reuters reported that China's custom lifted its suspension on imports of Tesla Model 3. Perhaps almost simultaneously, Tesla made a new announcement later on, saying that it will be closing a lower number of stores than what was initially predicted.
There is also another thing that makes Tesla still tempting: the unconfirmed reports that Apple is looking into buying the company. When this happens, the electric car vehicle could immediately be catapulted to three times its market value at present.
(Featured image by TierneyMJ via Shutterstock)