How Building Your Personal Brand Can Help You Escape from the Corporate World
Starting a business is always a difficult undertaking, and for many of us, it can be tough to know where to even begin. If you're looking to exit the corporate world in favor of starting your own business, but you're not quite sure where to start, then you've got to keep reading. Before we get into how you can build a personal brand, let's talk a bit about why building one is so beneficial.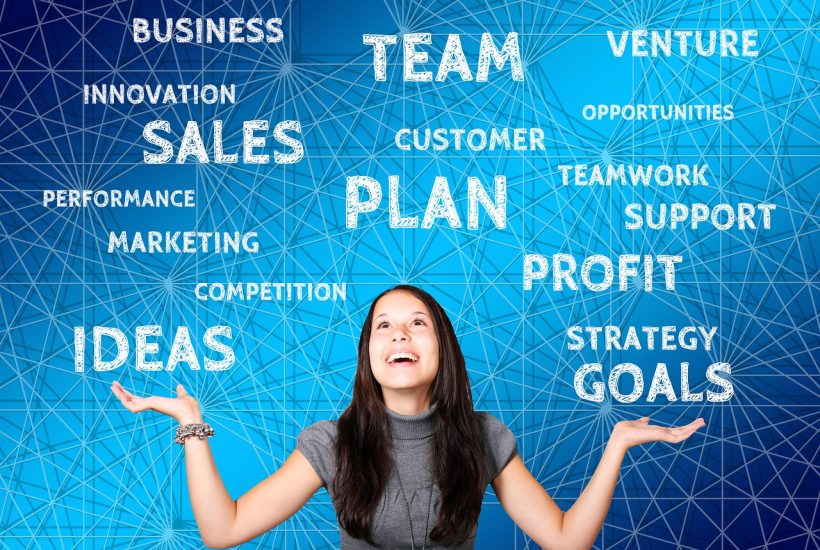 Over the last few years, we've seen record numbers of people quitting their jobs.
There are many different reasons for this, but undoubtedly, a big contributor is a growing entrepreneurial spirit and a desire to escape the confines of the corporate world.
For example, in a report from Catalyst and CNBC published last year, half of respondents said they intended to make career changes, and 22 percent said they were planning to quit their current job and start their own business.
In a survey from Digital.com of American adults who had recently quit their jobs as of this time last year, 32 percent of respondents said they quit so they could start their own businesses.
Moreover, as you can see from the graph below, when they were asked why they wanted to start their own businesses, nearly two-thirds of respondents said they wanted to be their own boss.
In addition, a survey from Intuit found that one in four Canadian small business owners started their business during the pandemic, which shows that the entrepreneurial spirit has been growing on both sides of the border.
This is an incredible statistic, and it's a testament to the depth of people's desire to ditch the corporate world, as so many of them were willing to quit their jobs and accept the inevitable risks of trying to build a business, even in the face of all the uncertainty posed by the pandemic.
Still, starting a business is always a difficult undertaking, and for many of us, it can be tough to know where to even begin.
In this article, I thought I should share some of what I've learned over the years about building a personal brand, both as a business owner myself, and as someone who's helped countless clients build their businesses.
So, if you're looking to exit the corporate world in favor of starting your own business, but you're not quite sure where to start, then you've got to keep reading.
Learn how building your personal brand can help you to have a smoother transition into owning your own business. I also talk about how you can start building that brand, and offer some examples of clients whom we've helped who have successfully detached themselves from the drudgery of corporate life.
How Building Your Personal Brand Can Set You Up for Success
Building your personal brand can help you to become more successful in business, but it is by no means an easy task, and it's definitely not something that happens overnight.
So, if you're working a corporate job, and you're thinking about quitting to start your own business, you should probably get to work on that as soon as you can.
Before we get into how you can build a personal brand, let's talk a bit about why building one is so beneficial.
You see, branding is all about establishing an emotional connection with your ideal customers and building the credibility, recognition, and trust that are required to make those connections.
So, how can building your personal brand make it easier for you to break into the world of business?
Well, first of all, it's going to allow you to build trust and credibility for your brand, even before you've started building your business.
This will help you to connect with people who are interested in what you're planning on offering and make them more inclined to want to give you their business.
In addition, it's typically much easier for an individual to inspire trust and credibility than it is for a business on its own.
I mean, who are you more likely to trust? A faceless business you've never heard of before, or one that's being launched by someone you're already familiar with?
At the same time, if you've already built up a recognizable personal brand, that recognition is going to carry over to your business, so long as people know you're the one starting it.
And if you've already expanded the reach of your brand before you've even launched your business, you'll have less difficulty building that recognition, which tends to be a struggle for most businesses.
Finally, building your personal brand helps you to gain the confidence required to put yourself out there and effectively market your business.
Chances are, if you own a business, you're going to be thrust into the spotlight in one way or another, and having already developed your own personal brand, you're going to be much more comfortable in these situations, and more confident, which can help you to build even more trust.
Nobody wants to give their business to someone who seems unsure of themselves, right?
So, now that you know how building your personal brand can help you to escape the corporate world, start a business, and become your own boss, let's talk about how you can go about doing that.
Tips for Building Your Personal Brand
Your personal brand is a reflection of your business as a whole, and if you don't get it right, this can have an incredibly negative effect on how people perceive your business.
So, as someone who's been in business for more than 20 years, I figured I should explain what you can do to build an effective personal brand, and what you should avoid doing, as well.
Below you'll find a list of some of the things you should be doing to build your personal brand.
Always look professional – There's a lot more to a personal brand than just showcasing your expertise. You've got to be cognizant of how you're presenting yourself at all times, and the way you look has to be consistent with the rest of your branding.
Be consistent – Consistency is a key aspect of every effective brand. Maintain that consistency and you're going to appear professional and be instantly recognizable. Stray too far away from it and you run the risk of confusing potential customers and not being taken seriously.
Revamp your social media – If you already have personal social media accounts, you should update them to properly reflect your personal brand. And if you're on any platforms for professionals, such as LinkedIn, this is an absolute must.
Share your expertise – No matter what platforms you're using to promote yourself, the primary focus should be on sharing your expertise or the value of whatever it is you're offering, so people will have no doubt that you're the person they want to do business with.
Take some initiative – Most brands are not built solely from social media. With that in mind, you should do whatever you can to get more exposure. Go to conferences, attend networking events, sign up to be a speaker at an event, write a book, start a blog, or create some videos are just a few examples of what you can try.
Just as importantly, below I've compiled a list of things you should avoid at all costs.
Don't get caught with your pants down – Obviously, this is just a turn of phrase, but doing or saying things that are going to embarrass your brand, or aren't in alignment with what it stands for, is a definite no-no, and a sure-fire way to ruin all the hard work you've done thus far.
Don't be inconsistent – I know I just covered this above, but it definitely bears repeating. Inconsistency in your personal branding is going to confuse your customers, make them think you don't know what you're doing, and make your brand less recognizable.
Don't miscommunicate – It may seem a bit excessive, but as a business owner, and someone who wants to cultivate a successful personal brand, you should always be thinking about not just what you say, but also how you say it. Body language and tone of voice are crucial.
Don't mix business with pleasure – As I said above, if you have personal social media accounts, you should convert them into something that reflects your brand. If you absolutely must keep your personal accounts, make sure you're extremely careful about what you say and post.
Don't look unprofessional – You should always try to look your best, and dress in a way that makes sense for your brand. For instance, if you own a brand that focuses on yoga, then wearing yoga attire makes sense. If you own a PR agency, however, that's just not going to fly.
So, now that you have a better idea of the dos and don'ts of creating an effective personal brand, you're that much closer to escaping from the corporate world and building a successful business.
—
(Featured image by geralt via Pixabay)
DISCLAIMER: This article was written by a third party contributor and does not reflect the opinion of Born2Invest, its management, staff or its associates. Please review our disclaimer for more information.
This article may include forward-looking statements. These forward-looking statements generally are identified by the words "believe," "project," "estimate," "become," "plan," "will," and similar expressions. These forward-looking statements involve known and unknown risks as well as uncertainties, including those discussed in the following cautionary statements and elsewhere in this article and on this site. Although the Company may believe that its expectations are based on reasonable assumptions, the actual results that the Company may achieve may differ materially from any forward-looking statements, which reflect the opinions of the management of the Company only as of the date hereof. Additionally, please make sure to read these important disclosures.