How to Choose the Right Marketing Agency and Avoid Getting Burned by a Bad One
Navigating the marketing maze isn't a task to take lightly. From the agency's speciality through to reputation checks, there's a lot to take in. Check out our tips for how to choose the marketing agency that's right for your business so you can make sure your first decision is the right one.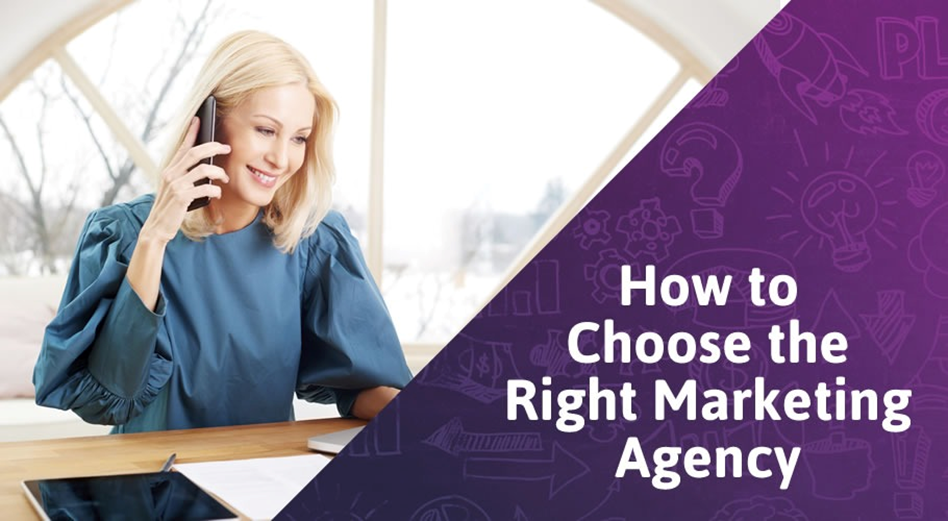 I hate to admit it, but the marketing industry has a bad reputation.
To be fair, if you know how to choose the right marketing agency, they can be the difference between whether your business soars to new heights or struggles to get off the ground.
But if you end up choosing the wrong one, they can be an unproductive money pit of people who don't know what they're doing, who'll put you in a worse place than you were before you hired them.
For example, one of our clients had an absolute horror show to deal with from the marketing company they chose to work with before us.
This company reached out and offered to build their website but soon after, they found out the head of this marketing company had been involved in something highly illegal, and was incarcerated.
Unfortunately, their domain was under the agency's name, and as a result, their website was shut down. They then ended up going through a nightmarish situation that ended with having to hire us to rebuild their website from scratch.
Admittedly, this is a pretty extreme example, and I know each industry is going to have its fair share of unscrupulous players, so I'm not saying that the world of marketing has a worse reputation for hucksterism than any other industry.
In fact, much of this negative perception of the marketing industry comes as a result of people's lack of understanding, and failure to know what to expect given their budget.
But after hearing so many horror stories from our clients and others who feel they've been ripped off by a marketing company, I want to offer some advice to business owners like you, in the hopes that you'll be a bit savvier in this respect.
So, if you want to learn how to choose the right marketing agency for your business, how to avoid the wrong ones, and how to have more realistic expectations, then you're going to want to keep reading.
How to Choose the Right Marketing Agency
Before I cover what makes a good marketing agency, it's important to point out that knowing how to choose the right marketing agency has a lot to do with your budget and the nature of your business.
I mean, let's be honest, just because a marketing agency does great work doesn't mean they're going to be the right one for you.
There are tons of incredible marketing companies out there, with massive teams, doing amazing work, but typically, these kinds of agencies only work with big corporate clients, as that is the kind of money it takes to pay for that kind of work to be done.
That's not to say that smaller, boutique marketing companies can't do amazing work, as well, but it's important to be realistic about what's actually right for you, rather than trying to pick the most high-profile marketing agency, which you may not be able to afford anyway.
So, before you start to consider your various options, make sure to have a firm grasp on what your business objectives are, what your marketing budget is, and what the companies you're considering are going to charge you for their services.
With that said, let's look at some of the qualities of a great marketing company, particularly those that you can verify yourself before hiring anyone.
Proven Track Record
Any reputable marketing agency should have a lengthy portfolio showcasing their past work, successes, and case studies that demonstrate their ability to achieve tangible results for clients.
That being said, if you're considering hiring an agency that doesn't have any kind of portfolio or is hesitant about showing you past work, this is a major red flag, and you should probably move on.
Client References and Testimonials
Another way to vet a potential agency's track record is by reading testimonials from their clients, looking at the websites or other marketing assets they created for those clients, and even reaching out to those clients to ask them what their experience with the agency was like.
At the very least, any good marketing company should have a list of testimonials from satisfied clients, and they should be able to put you in touch with some of them, as well. If they're not comfortable with you asking them about this or refuse to do so, it may be a sign of bad things to come.
Expertise and Specialization
Another thing to consider, if you want to pick the best marketing company for your business, is to look for a marketing agency that specializes in your industry or has expertise in the specific type of marketing you need, whether it's digital, content, social media, or traditional marketing.
That's not to say that a more all-purpose marketing agency can't provide great results, but hiring a marketing agency that's already well-versed in your industry or the kind of marketing you're looking for certainly can't hurt.
Strategic Approach
Any good marketing agency should be able to formulate a well-defined marketing strategy that aligns with your business goals and target audience, rather than relying on generic tactics.
With that in mind, if you ask a potential marketing agency for a proposal, and they're suggesting lacklustre strategies, tactics that aren't aligned with your business objectives, or things that just seem straight out of left field, you might want to reconsider.
Clear Communication
Hands down, this is one of the most important things to consider when choosing a marketing company.
Effective communication is crucial for a successful partnership, and effective marketing, so a great marketing agency should be transparent, responsive, and able to explain complex concepts in a way that's understandable to you.
So, if they're unresponsive or hard to get a hold of before you've even hired them, or you feel like you're being bamboozled when they try to explain things to you, then you can expect this to continue after you've hired them, and they're probably not the best choice for you.
Strong Online Presence
This is one of those dead giveaways that just can't be ignored when you're in the process of vetting potential marketing companies.
I cannot stress this enough: Before you even consider hiring a marketing company, make sure to look at their online presence. When you check out their website, social media accounts, and anything else you can find, everything should look professional and consistent.
Because if they can't even get their own brand positioning right, then you can expect pretty much the same results when they start working on your marketing.
Good Reputation
This one can be a bit tough to confirm for yourself, but with all the review sites, Google reviews, and everything else out there, it shouldn't be too difficult.
With that said, make sure to find as many reviews as possible on any marketing agency you're thinking about hiring, and spend a considerable amount of time scrutinizing them.
Regardless of how many reviews they have, and even if they have five stars, make sure to go straight to the bad reviews first. Remember, companies can pay for fake five-star reviews, but they're never going to pay for the bad ones.
Make sure to read through all of them, and if anything gives you a gut feeling that something is wrong, especially if reviewers keep citing the same issues, then this is an obvious red flag.
How to Manage Your Expectations
Now that we've gone over some qualities that you'll find in any great marketing company, which you can verify for yourself, let's talk about how to manage your expectations when picking a marketing company.
As I said above, a lot of the marketing industry's bad reputation comes from the fact that people don't understand it, or have completely unreasonable expectations.
For example, you shouldn't be thinking you're going to make 100 sales from a $50 ad. Everything is relative – the more of an ad budget you have, the higher return you can anticipate.
In saying that, if you want to choose the best marketing company for your business, you definitely shouldn't make your choice based on price alone, unless you're willing to accept the drawbacks of that decision.
If you choose a marketing agency with the lowest price, beware of their level of experience and expertise in the industry, as the old adage, "You get what you pay for," comes into play here.
At the same time, there are many business owners out there who can't afford to hire a marketing agency or don't want to pay for one, so they'll opt for a virtual assistant (VA) instead.
You can save a lot of money by hiring a VA, as opposed to a marketing agency, but again, you have to manage your expectations.
Typically, virtual assistants will charge a very small amount because they have little to no experience.
It's also not uncommon to hear about someone becoming a VA when their marketing or web design business failed. For example, with the little bit of experience they got from that, they may have found out how to build a basic website by simply downloading themes, and they're doing that as a VA now.
At the end of the day, a VA is basically a support system for their clients, and when you have that frame of mind, you just want to please everyone, and as a result, many of these people just can't say no, even when they don't actually know what they're doing.
For example, you may hire a VA to build you a website, and even though they don't know how to do that, they'll just go and look up a YouTube tutorial to figure out how to do it, but typically, the results aren't great, and you shouldn't expect them to be.
All things considered, if you do choose to hire a VA for your marketing, you should be prepared to tell them exactly what needs to be done.
You'll have to do the strategy, write and design the copy and campaign, and then just hand it over to the VA to put everything together.
Whatever you choose to do, make sure to thoroughly vet any marketing agency you're thinking of hiring, and regardless of whom you choose to hire, be sure to manage your expectations in terms of what kind of return you're going to get given the budget you have.
I'm a firm believer that if you invest in your business wisely by choosing a marketing agency that knows your brand positioning and understands your vision and goals, you will have a greater chance at seeing a return on that investment, and much quicker, too.
To your business success,
Susan
__
(Featured image provided by Susan Friesen)
DISCLAIMER: This article was written by a third party contributor and does not reflect the opinion of Born2Invest, its management, staff or its associates. Please review our disclaimer for more information.
This article may include forward-looking statements. These forward-looking statements generally are identified by the words "believe," "project," "estimate," "become," "plan," "will," and similar expressions. These forward-looking statements involve known and unknown risks as well as uncertainties, including those discussed in the following cautionary statements and elsewhere in this article and on this site. Although the Company may believe that its expectations are based on reasonable assumptions, the actual results that the Company may achieve may differ materially from any forward-looking statements, which reflect the opinions of the management of the Company only as of the date hereof. Additionally, please make sure to read these important disclosures.