How to calculate Twitter ROI
You need to track your social media metrics no matter which platforms you are using for marketing.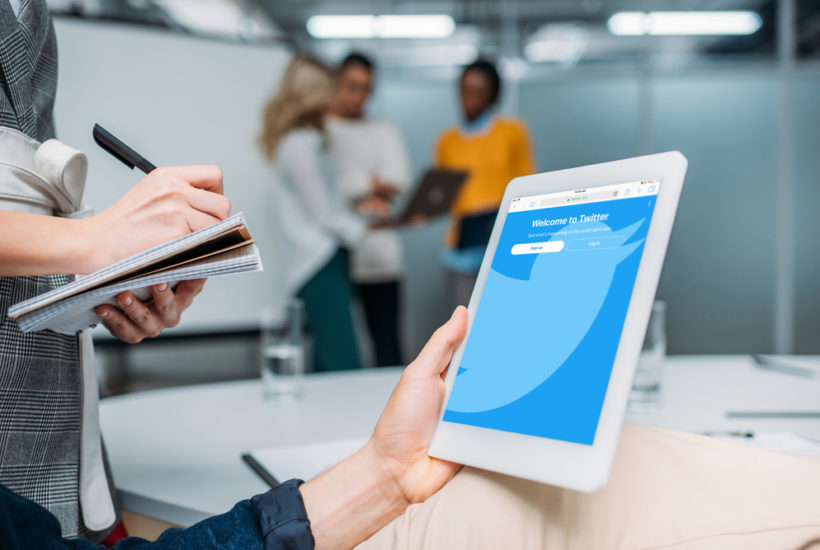 It doesn't matter which social media platforms you're using to promote your business⁠—if you're not measuring your results, you're wasting your time!
You need to be tracking things like which posts perform better than others, and which types of content your users like best.
According to Twitter, 336 million people use the platform every month. But early on, I was struggling to see the value of tweeting. It was hard for me to justify the amount of time and effort I was spending on it before I understood how to properly market there and calculate Twitter ROI (return on investment).
Yes, I saw many celebrities and big brands joining the platform, and it became an active community to Tweet about politics—Barack Obama even announced he'd won the 2012 presidential election on the platform.
Too many entrepreneurs don't effectively measure their efforts on social media. They also fail to realize how valuable their time is. They'll choose to DIY something to save money instead of hiring an expert to do it for them.
They don't consider the time they spend learning to do the task, the time they waste by not focusing on their business, and the fact that the expert probably could have gotten them far better results.
From my perspective, I see a lot of value in social networking sites when it comes to visibility, brand-enhancing, building relationships and being recognized as an expert in your industry.
But the key is to allocate your time wisely.
Put in enough time to achieve your goals and then move on to other important business-building activities. There's nothing wrong with spending some of your time on social networking, but spending hours a day at it is probably not the best thing for your business or your ROI.
Here's how to focus your time wisely on Twitter metrics:
Set up your goals.
Is it to get people to download a white paper on your website?
To fill out a form for a free consultation?
Only then can you effectively calculate ROI. You need to be able to see what people are doing, like clicking on a link you posted to get to your website.
Part of setting up analytics (Google Analytics or a paid platform) will be creating a tracking token per goal. Most marketers have more than one goal: on the home page, it may be to sign up for a newsletter, while on an inside page it may be to download an eBook. 
You want to be able to see which actions had which results, rather than ending up with a giant pool of stats you can't make sense of.
There are online tools that let you generate these tracking tokens, or you can hire a professional marketing company to make analyzing metrics much easier on yourself. 
Get to know Twitter Analytics.
You'll find stats on everything from audience demographics to engagement rate here. I find some of the best insights here include:
Tweet engagements and engagement rate. Engagements are the number of interactions a Tweet gets, while the engagement rate is engagements divided by impressions. 
Event and trending topic data. This shows you holidays and trending conversations so you can join in when and where it's relevant.
Video content performance. According to Hootsuite, Tweets with video attract 10x as much engagement. When you've started Tweeting your video content, you can see how people are interacting with your videos, like if they're watching them to completion.
Don't forget the hashtags.
Hashtags can be a really effective marketing tool, but many marketers don't understand how to track their ROI.
Not sure what hashtags are? Check out "A Newbie's Guide to Hashtags on Social Media."
You can track the number of interactions with your hashtag (how many people like, share, comment or retweet the content) to see how well a particular tag is performing.
It's just one of the ways to see if the time and/or money you're putting into social media is paying off.
Here's an example from the BizGalz, a global community of women and the men who support them as they "challenge the world, think big, and make change." During one of their recent Twitter Chats, they've asked people to name their favorite conference using the hashtag #BizGalz so they can easily see who's engaging with the chat. 
Keep on tracking.
Depending on the size of your business, it may take some time to uncover viable stats. That's okay! Keep tracking and tweaking as you go along.
It's important not to lose focus on things like how many followers you're gaining or losing over time, how many shares your posts are getting, how certain hashtags are performing and so on.
While it may be a bit more difficult to calculate Twitter ROI than it is to simply see if someone has filled out a form on your site, it's worth it to spend some time focusing your marketing efforts there and getting familiar with your analytics. Chances are, your competitors are!
(Featured image by DepositPhotos)
—
DISCLAIMER: This article expresses my own ideas and opinions. Any information I have shared are from sources that I believe to be reliable and accurate. I did not receive any financial compensation for writing this post, nor do I own any shares in any company I've mentioned. I encourage any reader to do their own diligent research first before making any investment decisions.