Hurricane Irma follows Hurricane Harvey in wreaking havoc
Americans have not yet recovered from Hurricane Harvey but Hurricane Irma has hit the country.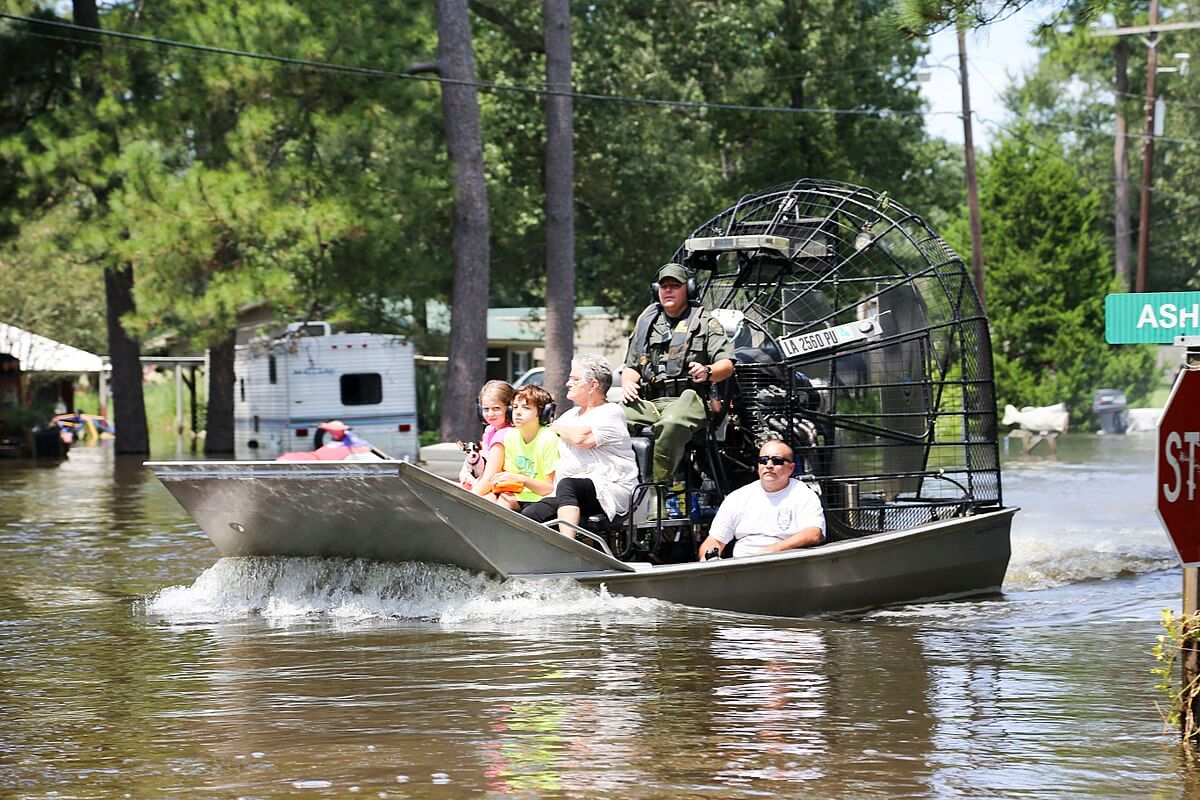 The cost that Hurricane Harvey has wrought upon American cities has climbed into billions of dollars, with the end nowhere yet in sight. Meanwhile, Hurricane Irma's economic, financial, and physical aftermath still has to be felt as the hurricane continues to other countries before plowing through United States' territory this weekend.
Washington, D.C. and the local governments affected by both calamities are preparing for the worst—while facing a looming nightmare that leaves no easy answers. Will these natural-born, weather-fueled disasters that bring to mind apocalyptic scenarios of Biblical proportions be the norm, and no longer the exception? And how prepared is the U.S. and its scientific, environmental, and relief institutions to respond to them? Or for that matter, how about the rest of the world?
Hurricane Harvey's aftermath
As reported by Weather.com, it's been a week since Hurricane Harvey roared into the southeastern part of Texas, but the people whose properties and lives had been damaged by it are just beginning to pick up the pieces. At least 45 lives have been lost, and a lot of buildings and homes are still submerged under water. Fortune adds that 200,000 homes had suffered major damages and about one million people had been displaced or evacuated.
In the Weather.com report, Houston Mayor Sylvester Turner, in fact, has advised those who live near the reservoirs not to return to their homes, but remain in their evacuation areas. The U.S. Army Corps of Engineer will be unleashing reservoir water into the Buffalo Bayou for the next 15 days in order to avoid another major flooding should heavy rains fall. About 15,000 to 20,000 homes will be affected by this strategy.
Other damages caused by Hurricane Harvey include oil spills in Brazoria county due to an overflow of the oil storage, as well as the explosion of a chemical plant in Crosby. President Donald Trump has requested for the release of $7.9 million as relief funds.
This may just be a drop in the bucket. Fortune estimates that currently it will take $180 billion to repair the infrastructure, bring the people back to their safely built homes, and return Texas back to functioning normalcy.
Hurricane Irma barrels in
Meanwhile, Florida and the Southeastern parts of the United States are bracing themselves for the impact of Irma, which has been given an alarming Category 5 rating. Another report by Weather.com describes the latter as a storm that will cause total destruction to mobile and farmed homes and incur injury or take the lives of the people, livestock, and pets inside of them. No reinforcement of said structures can withstand the onslaught of a Category 5 hurricane; the only thing to do is to leave for safer premises.
The latest report traces Irma's trajectory and says will soon rampage towards Cuba, Puerto Rico, the Bahamas, and the Virgin Islands before making its fearsome landing in Florida.
The hurricane just made landfall in the Eastern Caribbean island of Barbuda, per The Telegraph. It decimated the island as over 90 percent of the buildings were damaged. Barbuda Prime Minister Gaston Browne said that the island now "is literally rubble." At least six people are reportedly dead in the islands of Barbuda, St. Martin, and St. Bart's. One of the structures unfortunately ravaged by Irma is the Princess Juliana Airport, located at St. Martin.
At the time of writing, warnings in Puerto Rico, Culebra and Vieques are now lifted. The National Hurricane Center has implemented hurricane warnings in the north western Bahamas.
U.S. government measures
According to Bloomberg, the U.S. government is moving to allot more resources to minimize the damages that Irma will inflict. But it faces a serious uphill battle: the dwindling of funds. The Federal Emergency Management Agency (FEMA), the institution mandated to handle the response to crises and the recovery measures after it, has only $1.01 billion in its coffers.
Analysts say this amount is not sufficient to equip the states that will be subjected to the wrath of Hurricane Irma. About $541 million of this amount has been allotted for the states that had been affected by Hurricane Harvey. What this boils down to is that FEMA would not be able to help Florida and its neighboring states once Hurricane Irma strikes. As the date draws near, the Trump administration has asked the U.S. Congress for eight billion dollars as a disaster fund.
While it may be early to project the final amount needed to keep Florida safe or at least resilient during the crisis, one possible barometer is the $600 million spent by the Bahamas last year when it faced an Irma-like superstorm. Tribune 242 says that the Bahamian government is allotting at least that amount for the new Category 5 storm.
Hurricane strength: new norm?
Planning for this kind of storm, unthinkable as it may seem, may be the new marching order for the governments of all countries everywhere. As National Geographic points out, major flooding that literally puts entire cities under water will soon become a familiar, if painful, scene. Climate change and an Earth that is heating up its core will make extreme rainfall more frequent and common. 
The U.S. has been the latest casualty in an environmental war that has weakened the planet's natural defense systems and left its people vulnerable and open to elements from the weather that are now unleashed and blowing or flowing without recently. Just recently, India, Nepal, and Bangladesh experienced the displacement of 40 million people due to major floods—which have been triggered not by super storms but by "mere" monsoon rains that only years ago were friendly, harmless phases in these countries' weather cycles.
Just over a year ago, a rare rainstorm that supposedly happens once every 1000 years flooded seven parishes in Louisiana and killed almost 100 people. Previously, in 2013, Colorado's Front Range was subjected to about a year's amount of rainfall that dropped relentlessly for five days, causing flash floods that killed ten people and led to a rescue airlift operation with a scale unheard of since Katrina.
These bleak scenarios with their tremendous costs to lives and property were deemed rare occurrences only a decade ago. But regardless of how overwhelming and discouraging they all look, governments all over the world must study the scenarios and make the necessary preparations – or their toll, which are extremely difficult to handle now, may become irreversibly incalculable.