7 impressively designed luxury restaurants around the world
Some of these restaurants with exquisite interior design are located in Australia, Belgium and the U.S.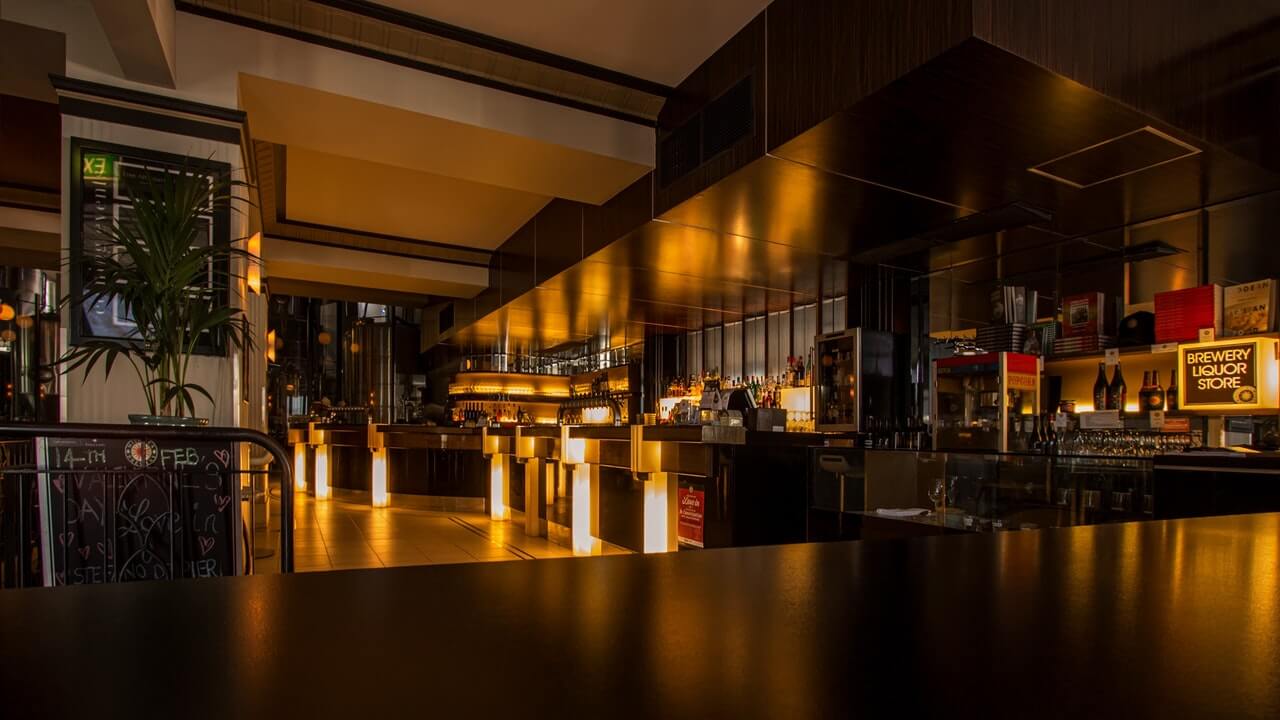 Although food is usually the first thing that comes to mind when you think of dining out, in some cases a restaurant's design can actually top its menu, and a number of architects and interior designers have gone above and beyond to create restaurants that truly stand apart from the rest.
If you're looking to be wowed by more than just the food on your plate, here some of the most impressively designed luxury restaurants around the world.
1. The Jane, Antwerp, Belgium
The Jane is a top rated Michelin Star restaurant located in the center of Antwerp. Although the impressive building once served as the chapel of a military hospital in the center of Antwerp, it was transformed into a high-end gourmet restaurant by the Dutch design studio Piet Boon.
The designers chose to preserve the original ceiling, but rather than traditional stained-glass windows depicting saints and martyrs, The Jane's contemporary window panels feature a variety of images ranging from apple cores and ice cream cones to skulls and trophies. Its most memorable feature, however, is its stunning 12 by 9 meter and 800-kilogram chandelier.
2. Parq, San Diego, USA
The affluent Parq restaurant and nightclub in San Diego uses sound, lighting and visual elements like trees and vines to simulate the outdoors. The idea was dreamed up by designers from Davis Ink, whose goal was to create something "highly dramatic but at the same time very inviting and organic."
By combining typical park elements like greenery and exposed bricks with restaurant elements like antique mirrors and chandeliers, the designers created a visually stimulating environment with a magical feel, and the restaurant has even been compared to an adult playground.
3. Bennelong, Sydney, Australia
If you're looking for luxury restaurants in Australia it doesn't get much better than the Bennelong, which is located within the iconic Sydney Opera House. The restaurant benefits from Danish architect Jørn Utzon's masterful design, although its interior was recently revamped.
The restaurant's color palate remains true to the Sydney Opera House's natural tones with brass, timber, and copper accents, and it now features British designer Tom Dixon's signature "Melt" lamps along with striking Aboriginal artworks.
4. Nopa, Istanbul, Turkey
Nopa is a stylish restaurant and bar located in the popular shopping district of Nisantasi in Istanbul. It was designed by the Istanbul-based design studio Autobahn and seamlessly blends modern architecture and nature by combining geometric patterns with natural elements.
Its interior is a lovely blend of rich natural wood, shiny marble and custom-made lighting and furniture, but the restaurant's most stunning feature is its outdoor dining area, which is surrounded by a vertical garden and miniature waterfall, creating a serene atmosphere in the middle of a bustling city.
5. Ithaa, Rangali Island, the Maldives
The swanky Ithaa undersea restaurant is located just off Rangali Island in the Maldives and puts a whole new spin on "dinner with a view." Its name means "pearl" and it's not hard to see why.
The restaurant is the world's only all-glass underwater dining establishment and was built five meters below sea level, which means diners are treated to spectacular underwater views complete with tropical fish and other marine life swimming by.
6. White Rabbit, Moscow, Russia
Located on the 16th floor of Smolenskiy Passage, an upmarket shopping mall in downtown Moscow, the lavish White Rabbit restaurant provides an amazing 180-degree view of the city below, which in itself is a good enough reason to visit. Its glass dome-shaped ceiling is an impressive piece of architecture and inside, the décor is trendy with large colorful sofas and hardwood floors.
7. Snow Castle Restaurant, Kemi, Finland
The majestic Snow Castle Restaurant in Finland is made entirely of ice and snow and feels like something straight out of a fairytale. The restaurant is part of the Snow Hotel, which was built in 1996 and now has a place in the Guinness Book of Records for having the longest walls made of snow.
Aside from snow walls, there are also impressive ice sculptures and tables, which are made all the more striking by the intricate ambient lighting. Because it's dependent on outside temperatures, the restaurant is only open for business from late January until early April and has to be rebuilt every year.
—
DISCLAIMER: This article expresses my own ideas and opinions. Any information I have shared are from sources that I believe to be reliable and accurate. I did not receive any financial compensation in writing this post, nor do I own any shares in any company I've mentioned. I encourage any reader to do their own diligent research first before making any investment decisions.