Improve your productivity with these 4 strategies
Improving productivity is one of the main concerns of any business. These tips provide an index on how to increase productivity in your workplace.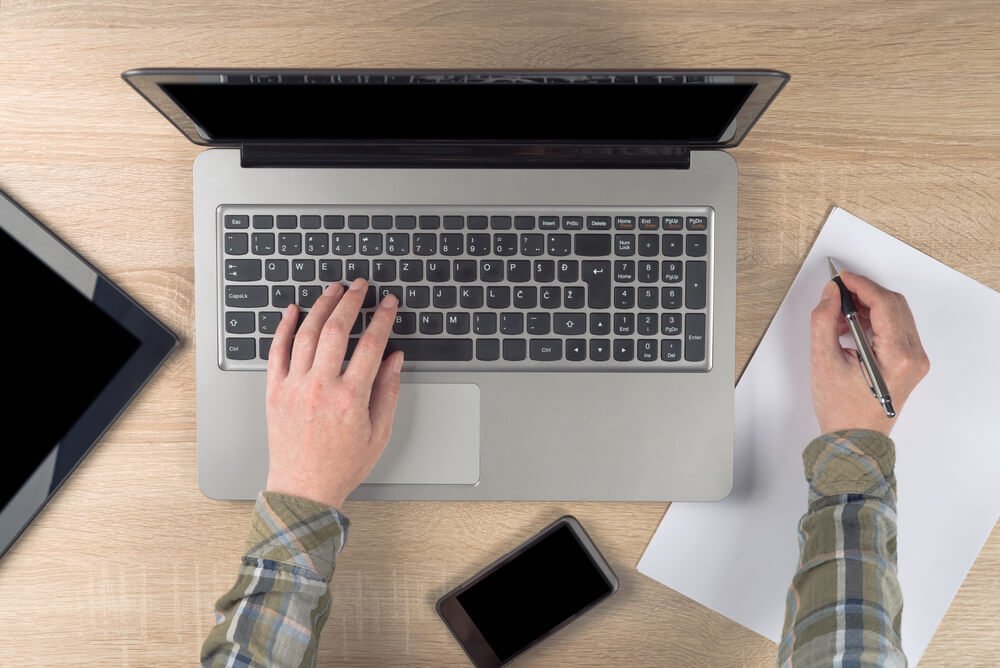 It's been tough at work the past several days. You are suffering body pains, your eyes are red and stinging because you lack sleep, and you're mentally exhausted.
At the end the day, you recall the tasks you've done and realize that you haven't really accomplished anything substantial. Although you've been "busy," so to speak, you failed to accomplish the tasks that mattered the most.
Because of the frustration, you couldn't help but ask yourself: "What have I been doing all those times that I was in front of the computer?"
A good number of entrepreneurs and employees feel this way. They are left wondering why they have not accomplished anything despite their being busy.
Friends, if you're experiencing the same thing right now, allow me to share with you four strategies that you can use to improve your productivity.
Let's hop right in.
1. Focus on one task at a time
In other words, don't do two or three things in one sitting or multitask. Studies have shown that multitasking is detrimental to one's health and career.
The best thing about this tip is that you don't need to shift from one state of mind to another. When you write, you focus on what you're writing about and set aside digital distractions like chatting with someone on Skype or glancing at social media sites.
Shifting from writing to chatting, for example, will destroy your line of thought so when you return to your writing task, it becomes difficult for you to get the momentum back, and the pace you had slows down.
You will often lose all the ideas that you had in mind while writing. Thus, it is essential that you focus and finish a task first before moving on to the next.
2. Outsource
When you're outsourcing your menial tasks, you free up more time (and energy) so you can do the more important things that can take your business to greater heights. The benefits you can get from outsourcing is endless. Not only will you open your doors to top talents, but you can even get services at more affordable rates. What's more, you'll also gain insights from the people you'll hire, open your eyes to strategies and ideas that aren't bound by your country's culture and way of living.
3. Schedule a specific task or theme to each work day
Consider doing specific tasks on a certain day. Instead of doing marketing, writing content for a business blog, and planning a strategy to optimize your sales processes on the same day, it would be best to schedule each of those tasks on a certain day.
You can schedule marketing on Monday, write and submit content for a business blog on Tuesday, focus on your sales process on Wednesday, draft business proposals on Thursday, and so on. This strategy makes you focused on your daily tasks that it's nearly impossible for anyone using it not to get "in the zone."
When scheduling tasks on certain days, you should also set aside a day to reflect or assess how things have been at work. This is essential because you can determine if the systems you've implemented are working or not.
It also allows you to a get a bird's eye view of your business process as a whole and see which parts of your business need to be optimized, and which should be left alone. As the saying goes: "If it ain't broke, don't fix it?" It also shows the successful areas and those that need modification.
4. Allot more time to spend thinking about the tasks ahead
This productivity tip means that we should put things in proper perspective to prioritize the day's tasks as efficiently as we can. We should not be enthusiastic or overzealous in finishing a random task and another within a short period.
We should give ourselves enough time to think about the tasks ahead, even our business as a whole, then try to see things holistically so we'll have a solid and strategic plan of doing whatever we are trying to accomplish. This tip will be a big help to us so we can work harder and smarter.
(Featured image via Deposit Photos)
—
DISCLAIMER: This article expresses my own ideas and opinions. Any information I have shared are from sources that I believe to be reliable and accurate. I did not receive any financial compensation in writing this post, nor do I own any shares in any company I've mentioned. I encourage any reader to do their own diligent research first before making any investment decisions.