Investing in niche marketing on social media is a must in 2017
Niche marketing on social networks can help businesses build high-potential target audiences that can benefit them in the long run.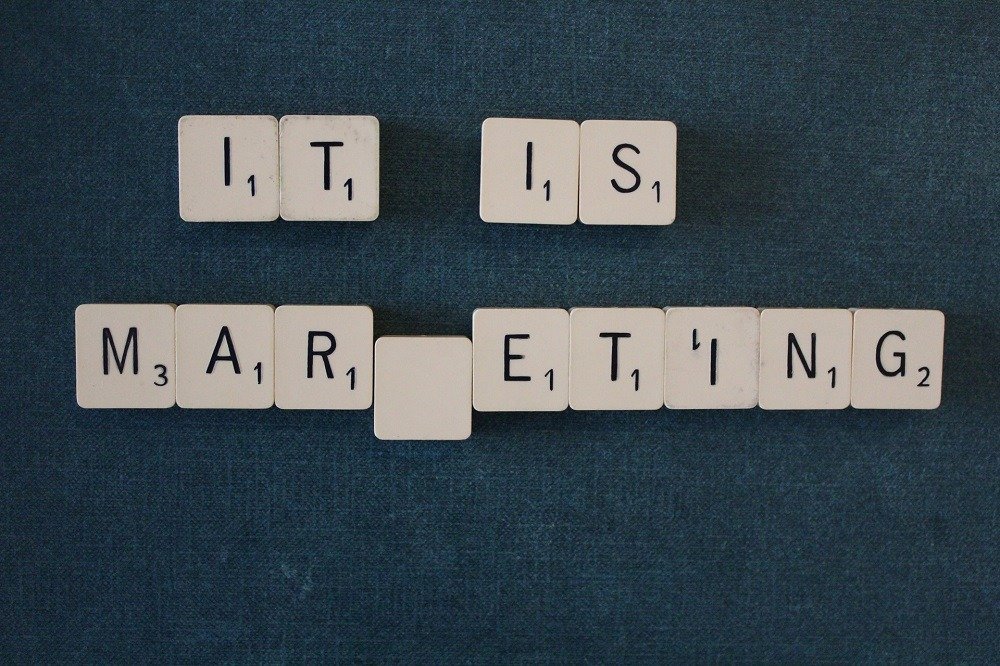 Out of necessity, brands will begin to invest in niche marketing, according to SEO expert and social media influencer Jayson DeMers. In fact, it is one of the top online marketing trends to watch out for in 2017.
When Ash Ambirge decided to build her community for independent businesswomen back in 2009, she knew that social media could help her reach out to her niche target audience. 11 years since, and she has built for herself a $1,000,000 empire by focusing on women entrepreneurs who want to defy the status quo.
Social networks allow for a great deal of fine-targeting, provided you master the art of locating and pursuing your audience.
It isn't just the businesses built on niche markets like Ash's that use social networks for fine-targeting.Giants like Whole Foods who serve the masses do as well. Apart from manning their mainstream social media presence, Whole Foods also dedicates part of its social activity to reaching out to and nurturing an audience of health-conscious and organic-loving people.
They have a Twitter account dedicated to sharing recipes of organic and healthy meals.
Their goal in doing so is to go beyond traditional marketing techniques and build a passionate following of very specific, potential advocates.
Niche marketing on social networks can help businesses build high-potential target audiences that can benefit them in the long run.
Why bother with niche marketing
A good amount of your marketing budget is wasted on attempting to woo the wrong audience, using the wrong platforms and content.
By focusing on groups of people who are more likely to convert, you can optimize your efforts for better results.
1. This is the age of personalization. If it isn't personal, it is replaceable.
People choose brands that get them, especially in today's scenario where they have so many companies as options and access to all of them via the internet.
Many businesses go wide with marketing, hoping for larger conversions. Instead, they end up corrupting the message that might actually resonate with their exact target audience and running low on resources to target the platforms that actually matter.
2. Focused marketing saves your resources.
There are multiple social networks, communities, and platforms that you can build a presence on – but should you?
If you spread yourself too thin, you might have to compromise on the value you deliver, and anything that isn't exceptional doesn't make it far in today's marketplace.
3. The smaller your community, the easier it becomes to identify potential consumers and partners.
Co-marketing has become quite the trend in recent times. Brands tie up with NGOs, other brands, and their consumers to quickly access new markets and expand their reach.
Nike signs athletes knowing that with each superstar comes to a community of superfans or high-potential targets who passionately follow them.
With a niche community, targeting potential consumers and partners becomes much easier.
4. Increased repeat orders.
By marketing to a niche, you focus on a small community, slowly converting more of it and establishing something of a monopoly, until everyone in that community is your consumer (ideal scenario).
Since you're mostly focused on the same community, you can identify with individual consumers and provide better customer service – increasing repeat orders and consumer lifespan.
How to successfully build a niche audience via social networks
Many businesses fret about the size of their social media followings, but with niche marketing, the focus is on social media engagement. If your social media engagement increases with niche marketing, you will know that your efforts have been effective.
1. Master an area within your niche
Neal Schaffer is a social media influencer who runs a website called MaximizeSocialBusiness. It focuses on the business aspect of social networks. Neal even carefully vets the guest writers who apply to write for his website, checking to see if they have expertise in areas like social selling and employee advocacy.
So if I were to market an employee advocacy platform, I would approach Neal to be our influence, because I know that he's an authority on employee advocacy.
Identify one service or product that places you above all competition and focus on the area that it belongs to. What do you do better than anyone else? Where can you shine?
Remember, you aim is to project a powerful image for a hyper-specific area so you can attract a target audience that is highly likely to convert.
2. Stay updated on the latest developments
By staying updated on the latest developments in your niche, you can drive new traffic to your site by talking about it when search volumes are high – but you can't newsjack. You have to be genuine about it.
If you are following the latest developments and are an expert in an area, you can provide real insights, forecasts, and solutions that your fans can use to actually benefit their business.
There are easy ways to keep updated on just the right stuff. I set keyword alerts on tools like Brand24.
3. Curate the right content
You can get a lot of engagement on your social networks by curating great content from less-known sources. This in-turn diversifies your social media posts and make you appear less
promotional and more focused on sharing value with your audience. Besides, there already exists excellent content out there that needs to be shared.
Sharing can also help you build relationships with important people in your niche – experts and influencers.
If you can't dedicate time to sifting through sites and posts yourself, have a curator like DrumUp do it for you [Disclaimer – I work with them].
4. Publish on your blog often
According to a HubSpot study, companies that post over 16 times a month on their blogs enjoy 3-5 times the traffic. This is true, of course, when you have content with real value to share.
I've personally found experiments, ideas and case studies to be the most effective. People who are ready to buy already know what they're buying but need to know what they can do with it to improve their business.
You could also feature experts in your niche and request them to share their experience with your audience.
5. Network offline
This tactic is particularly effective when most of your business is local. Appearing regularly at local events can help you build a personal rapport with your niche local market.
One of the most popular marketers in the world, Neil Patel, has spoken at over 250 events in his career and has said that it gave him an advantage in building his personal brand. Personal brands are very important in today's marketplace because the trust index has shifted from favoring companies to favoring people.
6. Contribute to top publications
The best way to build an audience is to find where they congregate online – like top niche blogs – and direct them from there to your website.
The trick is to do it correctly, building only links that add value to user experience or fit in with their intent. Don't insert awkward links, they'll only earn you the displeasure of editors and your audience. Use long tailed keywords – they are gateways to a lot of traffic.
Evernote's ex-CEO Phil Libin used to guest blog for his company and even use Evernote's actual data to demonstrate useful insights to audiences. This may be seen as transparency to a fault, but is a bold attempt at boosting brand value and visibility.
7. Interact with your audience
Nothing beats personal interactions. If you have a case of Twitter fatigue or can't manage all your followers, use Twitter lists.
Create contact lists with about 20 people in each and touch base with them once every two weeks or once in a month. Comment on their shares and follow what they're doing. Usually, this is where you find real prospects and figure out how and when to approach them.
—
DISCLAIMER: This article expresses my own ideas and opinions. Any information I have shared are from sources that I believe to be reliable and accurate. I did not receive any financial compensation in writing this post, nor do I own any shares in any company I've mentioned. I encourage any reader to do their own diligent research first before making any investment decisions.