Here are some investment tips you need to know for 2018
The global economy is expected to grow once again next year.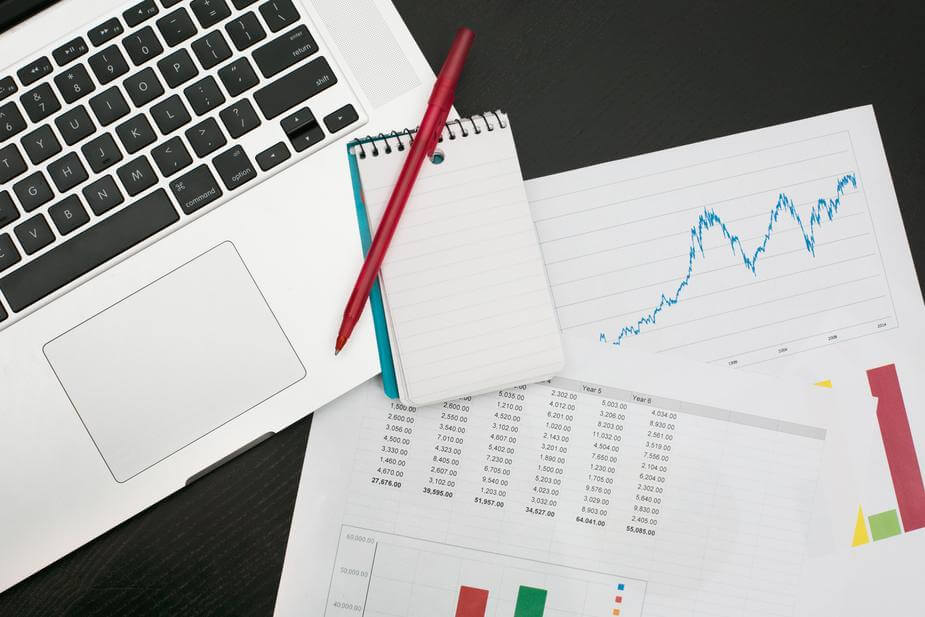 Good news for investors, seasoned and fledgling alike, as the new year looms ahead of us. The incoming 2018 is actually a good year to take a good look at the stock market and other places of investment and start putting into them serious money.
While the economy and its sectors are not without their relative places of risk, the market is bullish, giving analysts, stockbrokers, and other shareholders room for optimism. Perhaps the one who puts it best is BMO Capital Markets' Brian Belski who gives this financial prognosis in his interview with Kiplinger, "Get on board the train."
Factors for healthy economy
The same Kiplinger article outlines the reason for jumping onboard as opposed to drawing back and risking being left behind. First, all the factors that make an economy healthy and robust, with considerable potentials for growth and expansion, are in place. The year will inevitably close with a very low unemployment rate of four percent, and a growth in manufacturing by 13 percent.
With production and employment drivers of the economy, these are positive indications that can trigger further growth. The threat of recession has itself receded, which is a point most analysts can agree with. The boom is not just confined to the U.S. either. The global economy itself is projected to grow by 3.7 percent, says the International Monetary Fund.
Stock market upward trend
Second, the stock market is unmistakably going up.  The redoubtable Standard and Poor's current studies post that the market in 2017 did rise by an encouraging 21 percent, a number which is made more impressive by the fact that the same numbers were down by 16 percent in the previous year of 2016. The leading companies named by Standard and Poor are expected to climb even higher by 11 percent by the end of this year and continue at that same rate in 2018.
Optimistic investors
A third final reason which also supports the position of the more optimistic investors is that the global economy seems impervious to the usual shocks that would have tumbled it years ago. While the controversial policies of U.S President Donald Trump, terrorism, and the increasing fragility of the European Union have given some observes pause, they have not significantly slowed down the coming boom.
All these then leaves the question as to the most promising or high-performing stocks that investors can put their funds in.
Value stocks
Value stocks or what are commonly known as the tried-and-tested blue chips. Another report by Kiplinger advises not to dismiss these proven companies and their stocks, even though they may be classified as legacy today. The high-tech stocks may outperform and outshine them but their steadiness has incurred dividends for their investors consistently throughout the years. Some years may be better than others, but these stocks continue to survive and grow. A few examples are the automobile giants like Ford and GM, as well as energy infrastructure. In case you need more convincing, one consistent investor in the so-called value stocks is the legendary Warren Buffett himself.
Gold and precious metals
Another no-lose place of investment is the precious metal gold, which has been rightfully called the "safe haven." Its value has exploded by more than 2000 percent in 13 years. Every time the economy is under fire, or fear and uncertainty grip the financial sectors, gold is always a more than worthwhile stock to keep in your portfolio.
Tech investments
Investing in tech is also smart and, countering naysayers' warning, industry analysts have pointed out that the 'new-economy"  mavericks of today are a far different breed than their predecessors who helped usher in the dot-com bust almost 20 years ago. Many of them have considerable profits and captured markets to sustain their growth. Solid management also is on hand to see that none of their ventures goes off into unfounded, wild speculative campaigns.
For example, Google's parent company Alphabet certainly needs no introduction. In its roundtable with other economists, Fortune highlights that cloud computing companies will be a major sector driving the tech sector. Must-watch firms in this industry include Twilio and SendGrid.
Autonomous vehicles
Investors should also keep an eye out for companies championing the self-driving industry. Fortune's experts contend that the traditional legacy automobile vehicle – the one where a human driver steers the wheel – will soon be a thing of the past. The next generation will grow up and travel down streets and highways on automated vehicles manned by smart computers. Another related growth area that will benefit from this development is the sector that manufactures and distributes electric batteries. To date, the pioneers that are breaking boundaries in this area include Alphabet (again), Tesla, and Uber, with Apple possibly getting into the fray.
At the same time, one cannot rule out the old-but-evolving warhorses like GM (again), Ford (again), and Daimler because they are pouring money and investing in research and development to establish their own strong beachheads In the self-driving and electrification areas in the automobile industry.