Investors have much to consider for the rest of 2019
While the first quarter of 2019 is over, the year is only now coming into full view and investors still has a lot of things to consider.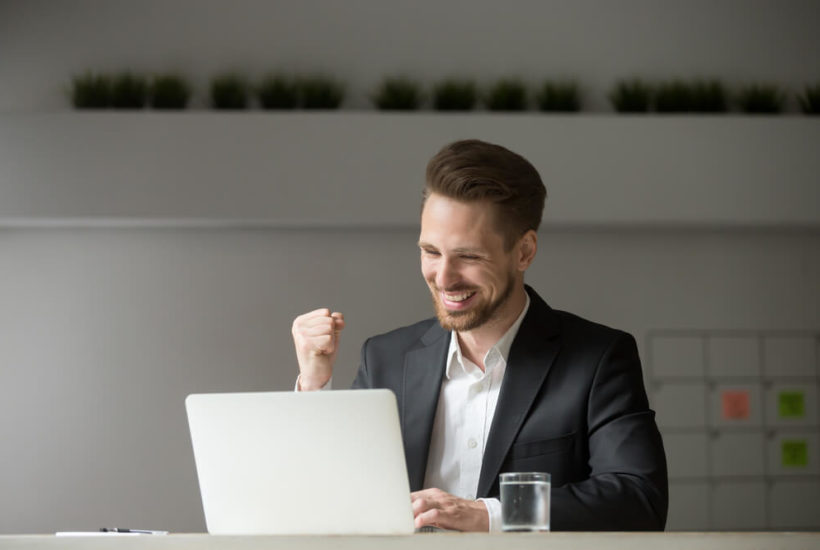 Now that 2019 is fully underway it is a good time to consider one's investing focus for the rest of the year. Though the bigger picture may rapidly change, we have not seen the collapse many have expected but we can see the troubling dynamics that face the larger economy and affect each industry a bit differently. With that in mind, here are some top stocks and good advice to consider from The Motley Fool staff.
Top stock picks for 2019
The Motley Fool website is a great source of investing insight and stock picks. A recent look at "20 of the Top Stocks to Buy in 2019" by the Staff is prefaced with a reminder to take stock of your financial situation before stocking up. And, since it is The Motley Fool, they have a bunch of advice on how to proceed, "13 Steps worth," in fact.
Of the lucky 13, perhaps the most important is to "Cover Your Assets." This tongue in cheek directive breaks down 4 key rules:
– "Rule 1: If you need the money in the next year, don't invest it."
– "Rule 2: If you need the money in the next one to five years, choose safe, income-producing investments such as Treasuries, certificates of deposit (CDs), or bonds."
– "Rule 3: Any money you don't need within the next five years is a candidate for the stock market."
– "Rule 4: Always own stocks."
In other words, base your investing decisions on your short and near-term needs but be sure to invest in stocks for the long-term. And to invest in stocks you'll need some excellent stock picks.
Two stocks for every portfolio
As noted, these are not actually stocks but baskets of stocks aka exchange-traded funds (ETFs). In this case, these bundles of joy are "two…of the best low-cost index funds around."
For U.S. stock exposure, the Fools recommend the Vanguard Total Stock Market ETF (NYSE:VTI). The Total Stock Market ETF gives you just that, exposure to the U.S. stock market as a whole through ownership in more than 4,000 stocks. That sounds a bit crazy but the idea is to allow you to profit from the long-term reality that, though stocks go up and stocks go down, in the long run they are the most profitable investments for retail investors.
And since people are making money all over the world, they suggest purchasing some shares of the Vanguard Total International Stock ETF (NASDAQ:VXUS). The Total International Stock ETF offers some form of fractional ownership of over 6,000 stocks from other countries including Japan, the UK, Canada, France, Germany, and China. The Fools like these ETFs so much that they maintain that if you "don't have the time or inclination to pick individual stocks" these two ETFs "could be your entire stock portfolio."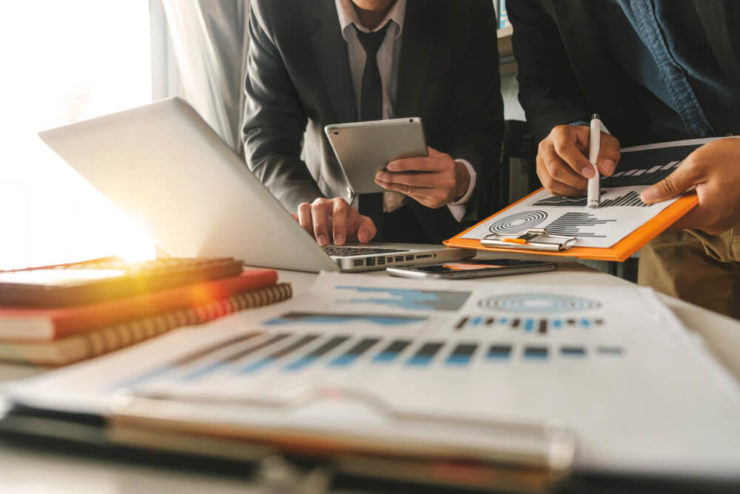 For beginning investors
But who wants ownership in just two ETFs? That takes all the fun out of the game when there are excellent individual stocks to be had. The Fools recommend 5 stocks for beginning investors. Three of them you likely already know quite a bit about, beginner or not. They are Amazon.com, Alphabet (Google) and Facebook. But the two you might not have heard of are definitely worth considering as well.
Intuitive Surgical Inc (NASDAQ:ISRG) is a robotic surgery play featuring tech that "assists surgeons in making procedures less invasive." The company is extremely profitable, with net margins between 20 and 30 percent, and has billions in sales each year. Given its track record, the company should be able to grow and introduce new products while maintaining a leadership position.
Axon Enterprises Inc (NASDAQ:AAXN) may give socially conscious investors pause. The company is the maker of Taser stun guns for security forces and self-defense and Axon Body cameras that are primarily used by police officers and security guards. In addition, they own Evidence.com which applies AI to video footage uploaded by police departments. Like all stocks, you will have to be the judge of whether or not this one fits your portfolio.
Coolest pick of the litter
The Fools go on to share their pick of top dividend stocks as well as a short list of growth stocks. On that list is one of the more fun options for investing, iRobot Corp (NASDAQ:IRBT).
iRobot, named after either the classic science fiction novel or one or more movies based on that novel, is known for its Roomba vacuum cleaners which work independently. The company makes a number of consumer products from a robotic pool cleaner to a lawn mower. It used to have robots for defense and security purposes as well but sold that division in 2016. Now iRobot focuses on consumer-friendly robots with the leading brand in that space.
Lots of 2019 ahead
For those thinking we're too far into 2019 to be planning for 2019, think again! With one quarter still to be reported on and three quarters to go, there is a lot for serious investors to consider. And, if you're not so serious, maybe a bit foolish, there is still plenty to do.
(Featured image by fizkes via Shutterstock)