Why are investors putting money in palladium bullion coins?
People can purchase gold coins and bars from online bullion dealers or even from vending machines, in some cases.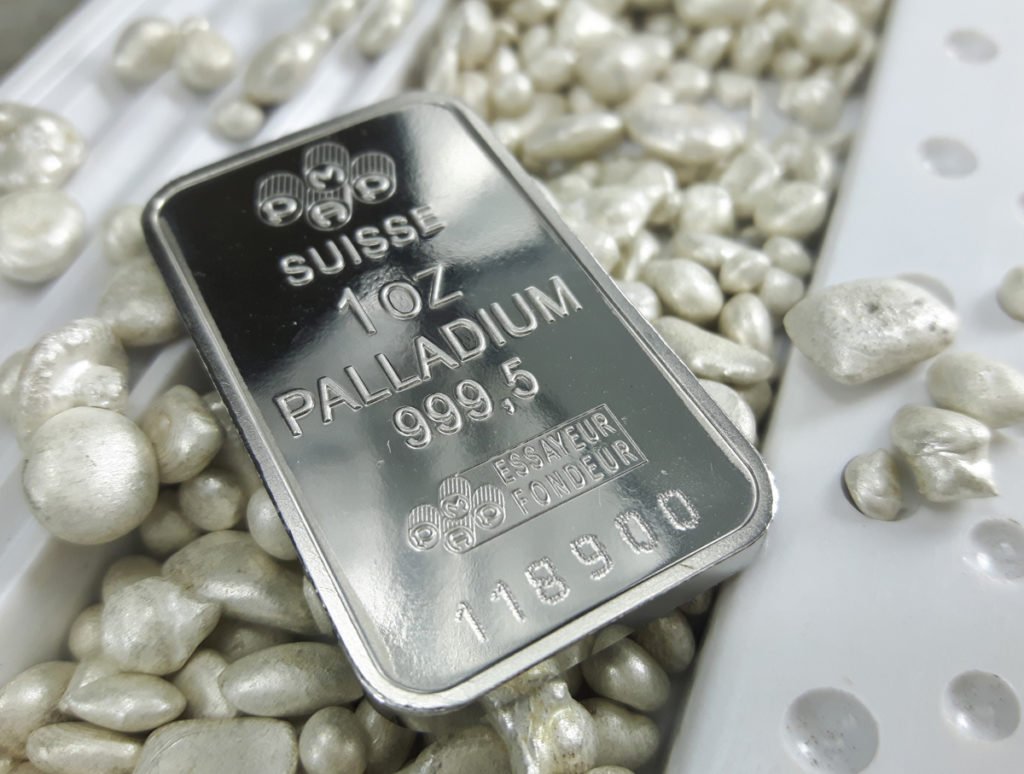 Precious metals such as gold, silver, platinum, and palladium are used by several countries like the United States to mint coins that would satisfy investor demand who want to buy these metals in a more recognizable weight and form.
Investors often choose precious metals to hedge their savings compared to changing paper currency values. The value of the dollar and other currencies can be volatile but the value of bullion tend to be more stable over time. As an example, when the buying power of the dollar crashed, the purchasing power of these precious metals increased. What's good about it is that the value of precious metals never falls to zero compared to its paper counterparts.
How to buy bullion
Bullion dealers help to make investing in precious metals easier. There are outlets for cash-for-gold and plenty of online companies who are offering to sell gold coins and bars. In some cases, bullion can even be purchased through vending machines. However, where and how you buy bullion determines the price.
First, there's investing in bullion coins. For example, Sovereigns, Britannias or Lunars can be purchased through the U.K.'s Royal Mint. Sovereigns and Britannias already have a set amount of gold, with the Sovereign having 0.2354 Troy ounce while a Britannia is a full Troy ounce. Meanwhile in the United States, exotic coin types like the US. Buffalo are sold by dealers like Coininvest. In addition to this, bullion coins are usually produced compared to a less perfect finish of special edition coins that are made for collectors.
Second, purchasing gold bars can be done in the U.K. through the Royal Mint for just £20. This form is a cheaper option to buy the same quantity and quality of physical gold.
Third, there are other options to buy bullion or gold bars. These can be done through gold exchange-traded funds (ETFs) which can be bought from stockbrokers or investment brokers, a Unit trusts with the help of a fund manager who invests in bullion and gold mining companies.
Trends in buying precious metals
While investors often buy gold, silver, and platinum, the new kid on the block could very well be palladium.
In 2017, the West Point Mint added palladium to the choice of bullion coins that investors can invest in. The precious metal is in high demand because palladium is often used to make catalytic converters for automobiles.
In addition to this, palladium also overtook the value of platinum, rising to about $1,000 per ounce. On the other hand, gold reached a high price of $1,900 per ounce in September 2011 compared to the current $1,290. Platinum reached $2,000 per ounce in April 2008 compared to the current $950, and silver was at $50 per ounce in April 2011 and currently at $17.25.
Moreover, it's not just the United States minting palladium coins. In 2015, Canada made palladium bars available from major refiners. West Point might put a premium on palladium as it only minted 15,000 coins – which all sold out immediately after offering.
On the physical aspect, palladium coins are considered to be attractive and use the design on the Mercury dime. On the front, the coin has a "W" mintmark, while the back features an eagle that is clutching an olive branch while grasping the other end of it with its beak. Denominations include $25 with the notations of 1 oz., Pd (the chemical symbol of palladium), and .999 fine for the metal's purity.
Why are investors shifting their focus to white metals?
Investors are shifting their focus on white precious metals like silver, palladium, and platinum. This is because these white metals have the ability to capture the upside in the global economy and provide some protection.
Industrial use for silver account for about 45% of the demand and it is used in automotive, electronic, solar, and photographic applications. Meanwhile, platinum and palladium are used in auto and truck catalytic converters to help control emissions and a variety of tech products like LCD monitors and hard disk drives.
Investment bank Commerzbank said that China's silver imports totaled 1,154 tons since the start of 2017, while platinum and palladium saw the global automobile industry rise about 5% this year. The metals are also used in shale oil and gas exploration methods in the U.S. This is to say that the global manufacturing growth will continue to help boost the demand for white metals, making it a worthy investment for investors.
(Featured image courtesy of reDollar.com)