Jeff Bezos sold $1B worth of Amazon stocks—here's probably why
Many are predicting that Jeff Bezos' latest sale of Amazon shares will fund his space tourism company Blue Origin.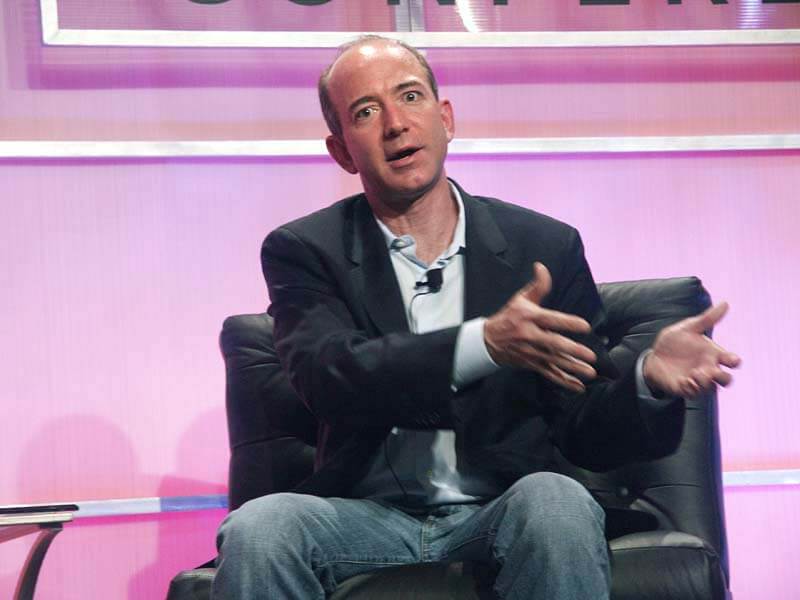 The world's richest man sold $1.1 billion worth of Amazon stocks recently. The move baffled many as the main reason behind the move is still yet to reveal by Jeff Bezos.
According to CNNMoney, Bezos let go of one million shares for $1,097,803,365. He still owns 16% shares of Amazon despite the recent development. The Amazon CEO is now the world's wealthiest person after leapfrogging erstwhile leader Bill Gates with $90 billion. The Microsoft founder settles for second place with $88 billion.
It was revealed that a surge in Amazon stocks last week helped propel Bezos's wealth with additional $10 billion. While the main reason is not yet determined at the moment, experts are predicting that the money will be used to fund Bezos's Blue Origin space tourism project.
Bezos has done similar feat before. In April this year, Bezos revealed he is selling about $1 billion per year worth of Amazon stock to fund Blue Origin. Others are thinking that the move is part of diversification strategies of Bezos since Amazon is doing currently doing well.
Blue Origin
Blue Origin claims it could take tourists to space in 2019. It was founded over a decade ago but has yet to launch its first mission to space. To date, all it has ever achieved is test launch unmanned trips. In order to achieve its plans, Blue Origin need to construct a bigger rocket called New Glenn. Once completed, it can now compete with more established rocket companies such as SpaceX and United Launch Alliance.
Blue Origin wants average paying customers to experience what's it's like to experience weightlessness in space. On the other hand, SpaceX focuses on delivering satellites and cargoes into International Space Stations. Ultimately, SpaceX's goal is to fly tourists to Mars to live there.
Another possibility is charity. Bezos recently asked his Twitter followers to give him ideas for his philanthropic activities. "I'm thinking I want much of my philanthropic activity to be helping people in the here and now — short term — at the intersection of urgent need and lasting impact," he added.
It must be noted that Bill Gates and Warren Buffett have founded The Giving Pledge, an organization that encourages the world's wealthiest people to give a major portion of their wealth to charities or philanthropic causes. Right now, there are 137 billionaires who are part of The Giving Pledge. Bezos has not signed up yet. Many are thinking that if Gates and Buffett have not been giving large portions of their wealth to charity, they could have been placed one and two in the richest rankings list by a mile.