Jim Cramer's tried-and-tested rules for investing
Jim Cramer hosts Mad Money and he dishes out stock market tips and projections there.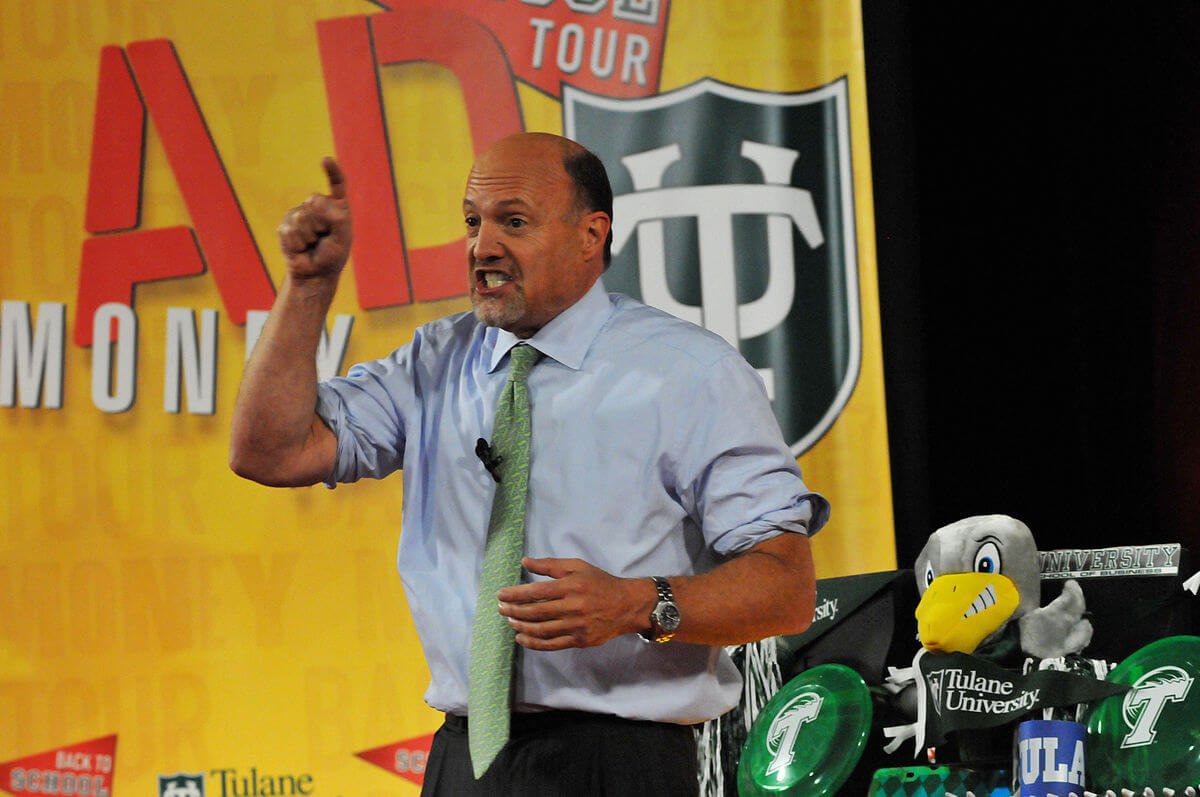 Jim Cramer is a journalist, investor, and former hedge fund manager. He has parlayed all these skills to become the go-to consultant of would-be investors and financiers in his CNBC TV show, Mad Money. The man is considered authentic by his millions of viewers because his stock projections—which he had been making long before he became famous—have always been spot on.
His journalistic credentials also boost his legitimacy and his reputation for objectivity. That is why any advice or guide he makes on how to make the right investment always generates the right and most satisfying kinds of hits and views. Any investor—newbie and seasoned alike—can use any of Jim Cramer's tried-and-tested principles on smart investing to make his own sustainable pile of cash.
The first order of business is to do your homework and know your stock. That's the advice he gives in Cheatsheet. Buying shares on the recommendation of a stockbroker alone and then leaving it in his hands is not only foolhardy – it can lead to financial suicide. Instead, research which stocks are stable, resilient, money-generating, and the extent to which they can remain bullish. He also advises spending at least one hour a week following the movement of each stock and seeing which direction they will go.
Next, Cramer advises diversification or don't put all your eggs in one basket. It's not just another proven rule that ensures safety and minimizes risk—it's the wise course to take considering how fast stocks move these days and how unpredictable their fates can be. One example is the dot-com: the seemingly endless rise tanked, broke, and spiraled downward, costing the fortunes of many.
Cramer suggests investing in different sectors and industries. He also says that vulnerabilities can be lessened by investing in a variety of funds that may also have different locations, unique selling propositions, and industrial weaknesses. The diversity alone can shield your stock should one major economic pillar be hurt by an unprecedented global development.
In The Street, he makes a point about distinguishing companies from their CEO's—and yet keeping an eye on both to follow where they go. If a company leader divests his stocks or backs out of a supposedly strong investor, you might want to do the same yourself. While they are not infallible, these businessmen just might know something that you don't. It is their stocks, after all. Also stay away from damaged companies. Damaged stocks are one thing—they can be nursed back to health by the right company under the right leadership. But once it is the company itself that is imploding and with no end in sight, the only course of action is to stay away.
(Featured photo by Tulane Public Relations via Wikimedia Commons. CC BY 2.0)