Junior miner Rockridge Resources strikes gold amidst the Gamestop storm
Gold has lost a little of the spotlight as the world becomes distracted by vaccine optimism and Gamestop fiascos. And who can blame them? As Buffett reduced his holdings and prices dipped a little, it lost some of its luster. But there's more to the story than meets the eye, and many investors remain oblivious to the significant moment this is for gold miners like Rockridge Resources.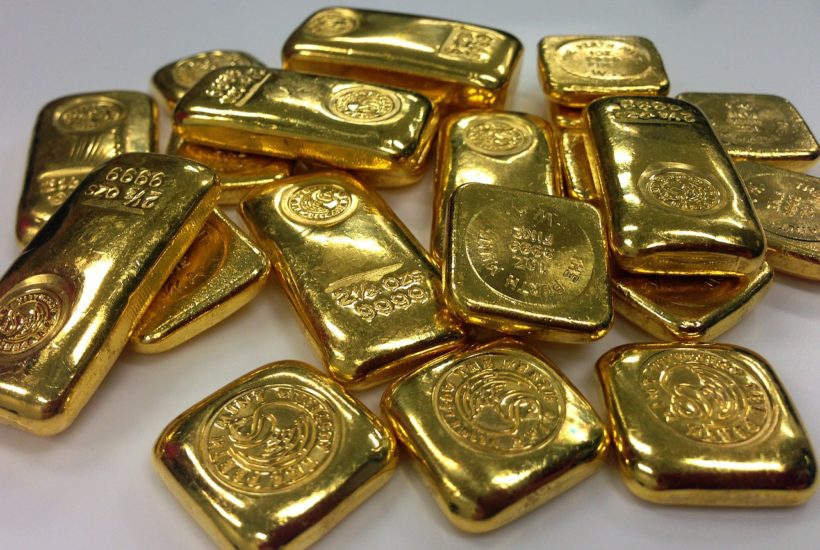 After a tumultuous year that saw the oracle of Omaha (the great Warren Buffett himself) undergo an attitude change as gold soared to unforeseen heights, things seem to have calmed down again. At least, that's how it's looking if we focus on gold and ignore what's happening in the stock market as the whole GameStop fiasco plays out. Now, it looks like the driving force behind gold's meteoric rise is under threat of a vaccine: Buffett has reduced his holdings in Barrick Gold Corporation (NYSE: GOLD), and the US dollar's freefall appears to have halted as it bounced (however modestly) off rock bottom. And all while this was happening, Rockridge Resources (TSXV: ROCK) was quietly getting its 3000-meter drill extension program underway out at its 100% owned Raney Gold Project.
Gamestop could be the thunder strike signaling the start of the market storm
But, while everything is apparently quiet and calm on the gold front, there are increasing signs that this is just the calm before the storm. With vaccine optimism and an overstimulated US economy propping up an overstretched and increasingly decoupled stock market, there is an inevitable turning point approaching. A point where the true reality of Covid-19's devastation becomes increasingly apparent to investors and speculators the world over. When this happens, the elastic propping the whole "we're doing okay" show will snap, sending currencies and stocks into protracted periods of volatility as the world attempts to work out where it really stands.
When this happens, there will be few safe havens left. For serious investors, large swathes of the stock market will become no-go zones. Speculators and the occasional internet trolls — as is the current case with GameStop (NYSE: GME) — will continue to treat tech stocks and other over-hyped sectors as their playground. Financial stocks will keep on being financial stocks, reflecting the uncertainty of the financial markets in their prices. And other old-school blue-chips like oil and gas will keep facing crisis after crisis. So where does this leave those seeking shelter from inevitable volatility? And what of the investor who wants to have their cake and eat it too? Are there any stocks that will offer shelter from increasing volatility and growth potential all at once? Surprisingly, there is, and they come in the form of junior miners like Rockridge Resources.
A strong rejection of gold prices below $1800 an ounce is bigger news than last year's all-time highs
As gold has retreated modestly from the all-time highs we witnessed last year, it has seemingly lost a little of the additional luster it gained under the spotlights. But don't let the boredom of gold-speculators fool you; there's more to gold than straight-up gold bets, and it seems many investors are underestimating the significance of gold's new-found levels. The fact that a strong rejection of prices below $1800 an ounce took place back in December is big news for gold miners, and even bigger news for junior miners and gold mining investors.
The important point to remember here is that the success of gold mining hinges on margin more than the fluctuations of gold prices relative to itself. What this means is that gold shooting up out of the sub $1300 doldrums means a whole lot more to gold mining than it does to pure-play gold investors. When the average All-In Sustaining Cost (AISC — the overall cost to mine an ounce of gold) for the top gold producers hovers close to the $1200 per ounce mark, any price above $1500 an ounce pulls gold mining well and truly out of the high-risk venture range (where even a small dip in price can wipe out whatever margin existed) up into the realms of safe-yet-highly-profitable. That gold is holding strongly above $1800 an ounce is enormous, and a reality that hasn't fully sunk in with gold mining investors yet.
Why gold prices holding strong is even bigger news for junior miners like Rockridge Resources
The life and death of a junior miner hinge not only on its ability to discover gold. Unless its gold discoveries can be developed into a fully-fledged operating mine, that gold will forever remain a worthless nothing just sitting in the ground. And, of course, developing a plot of land into an operating gold mine takes serious up-front investment in infrastructure, equipment, and other miscellaneous expenses. And when the daily single-digit percentage fluctuations in gold's price have an outsized multiplier effect on the profit margins of gold mining operations, that up-front investment is a tough pill to swallow.
This is why gold holding strong above $1800 an ounce is such a significant event for junior miners like Rockridge Resources. Whereas a lower price of, let's say, $1400 an ounce would have left the world's established mines in a comfortably profitable position, it would have done little to encourage new investment in new mine development. But $1800 an ounce changes that, providing sufficient encouragement for new capital to flow into mining operation development, thus greatly increasing the likelihood of junior mining success.
Rockridge announces new gold discoveries at an opportune moment
With gold holding at ridiculously high levels relative to AISCs, driving gross mining margins well north of the 50% mark for most operators, Rockridge Resources' ongoing exploration at its now fully-owned Raney Gold Project is taking place at just the right time. And with the latest results showing more than just a little bit of promise, the future's looking bright for this upcoming junior mining star.
After already striking high-grade mineralization during its initial drill program last year, the goal of the current program is to test the extent of gold discovered in the main zone. This is seeing holes testing the down-plunge and depth continuity of the main zone being drilled, along with the first major step-out hole being drilled to explore earlier drone magnetometer findings. Now, the results are finally starting to filter in, with all major holes completed so far returning confirmation of extensive gold mineralization going well beyond the initial main exploration zone.
Besides the good news that nearly every hole drilled has, thus far, returned gold mineralization, the first step-out hole—drilled 250 meters west of the main zone—has confirmed the drone magnetometer findings, suggesting the potential extension of the Raney Gold zone well out to the west. This, coming with additional hits in the main zone, which has already been confirmed to hold high-grade deposits, is painting a very promising future for the Raney Gold Project and Rockridge Resources. And here we are talking about real growth potential in concrete resource extraction, not some nebulous GameStop stock manipulation scheme.
Is now the time to buy Rockridge Resources?
With the future looking volatile for large swaths of the stock market, is now the time to be buying into a junior miner? Resoundingly, the answer is yes. Gold holding strong is already a promising sign for gold miners and junior mining development in general. And, as the increasing irrationality on show in tech stocks (not to mention GameStop!) and other popular asset classes combines with the reality of an overstimulated but underactive economy settling in, a further resurgence in gold prices is really just a question of when.
This puts juniors like Rockridge—who just so happens to be sitting on an extensive deposit of gold—in a position where eventual development of their properties into active gold mines is highly likely. With gold prices looking solid in the short term and likely to rise in the long term, and with many investors unaware of the significance of current gold mining margins, Rockridge Resources represents a serious growth opportunity in an increasingly irrational and volatile world.
—
(Featured image by Istara via Pixabay)
DISCLAIMER: This article was written by a third party contributor and does not reflect the opinion of Born2Invest, its management, staff or its associates. Please review our disclaimer for more information.
This article may include forward-looking statements. These forward-looking statements generally are identified by the words "believe," "project," "estimate," "become," "plan," "will," and similar expressions. These forward-looking statements involve known and unknown risks as well as uncertainties, including those discussed in the following cautionary statements and elsewhere in this article and on this site. Although the Company may believe that its expectations are based on reasonable assumptions, the actual results that the Company may achieve may differ materially from any forward-looking statements, which reflect the opinions of the management of the Company only as of the date hereof. Additionally, please make sure to read these important disclosures.