How to keep your gadgets safe while traveling
Traveling with gadgets entails extra care as technology can get quite expensive. Here are tips to keep electronics safe while you have a good time.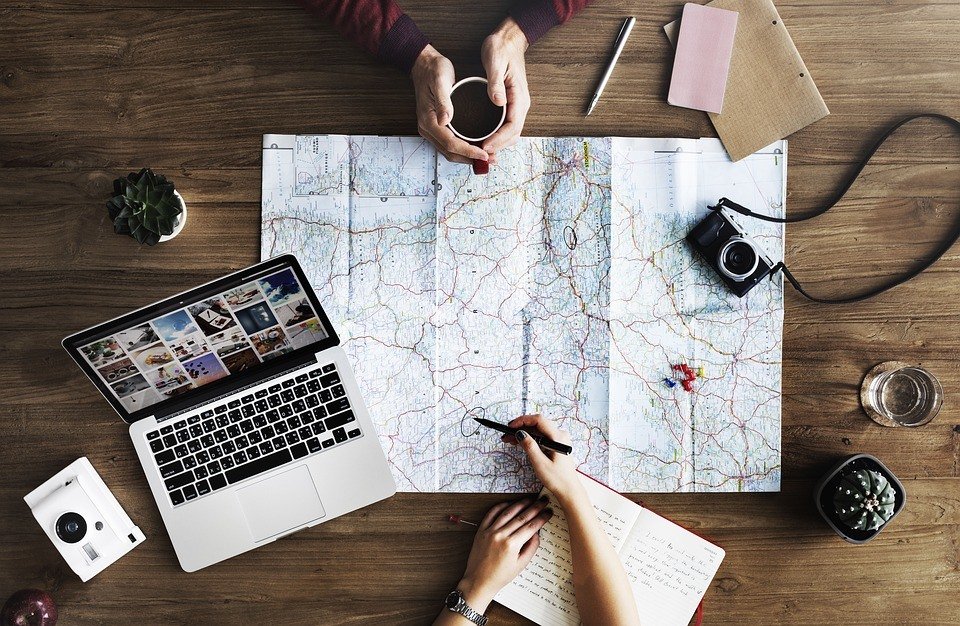 Gadgets break when you travel.
I wish I'd known just how fragile my technology was when I visited St. George, Utah, on a one-week tour of the state's national parks. In a grocery store parking lot, my son accidentally knocked my new Pixel 2 phone out of my hand, sending it flying onto the hot pavement. The case failed to protect my device, and the screen shattered.
A 2016 survey by Verizon found that nearly half of American mobile phone owners have broken or lost a device. The leading cause of damage to phones is water, followed by throwing or dropping them, pets, and tripping and landing on them.
At about the same time, my son's MacBook Air fell down a set of stairs in our vacation rental, leaving several dark stripes down the middle of the screen. That's when I began to wonder if maybe there was a better way to shield sensitive laptops, tablets and phones from the rigors of the road.
There is. You can buy protective cases that make your gadgets virtually indestructible. There are also a few helpful strategies that can protect your devices even when they're not encased in plastic. And, there are places you should never, ever take your devices when you're traveling.
If you're on the go, you need protection.
Phones
I'd made the mistake of buying Google's optional $35 case that, it claims, "fits like a glove." Unfortunately, it also leaves the screen exposed. After paying for a new screen, I bought an Otterbox Defender ($49), which comes with a screen protector and drop-protecting technology that absorbs shock.
Tablets
We own an Apple iPad. The optional case is flimsy and entirely unsuitable for travel. If you're taking your iPad on the road, consider a more rugged case such as the Survivor Extreme ($89), which seals in the device and claims to protect it from falls of up to eight feet onto concrete.
Laptops
Protecting a larger device like my son's MacBook is more of a challenge. Yes, you can buy cases such as the Presidio Clear ($79) for extra peace of mind, and while they can prevent accidents like the one we had, they also bulk up the machine. A computer backpack such as the Far Anti-Theft Backpack ($49), which has extra padding to shield your gadgets, can also protect your laptop.
Even these precautions aren't always enough to avoid a broken screen, a busted processor or a cracked keyboard.
"Let's be honest," says Andrew Selepak, a professor in the University of Florida's telecommunication department. "Technology breaks. But there is nothing worse than when technology breaks while we are traveling."
His favorite technology foul-up involves a trip to Paris several years ago. Thanks to a cheap current converter, his razor and white-noise machine were fried within 24 hours of arrival, leaving him scraggly and sleepless.
"Luckily I had a French phone I was going to use, or my American phone would have been dead, too," he says.
The solution is a durable power converter with a surge protector, which would have kept his devices safe.
How can you keep your devices safe? One way is to know where damage is most likely to happen. Research by Puls.com, a phone repair company, suggests that 20 percent of phone damage happens in the bathroom, while one in three customers report that they damaged their phone getting into or out of the car, or by accidentally sitting on it when they got into the car.
Another is to protect your devices from the elements. If you don't have a watertight case, use a Ziploc bag to keep sand and water away from your phone or tablet while you're at the beach this summer. Extreme temperatures can also harm your sensitive technology. For example, Apple recommends storing iPhones between minus-4 and 113 degrees. "Don't leave the device in your car, because temperatures in parked cars can exceed this range," the manufacturer advises.
Since I live in Arizona, where summer temperatures often push the upper limits of that range, and I also love to ski, which tests the lower limits, I'm almost constantly worried that I'll fry or freeze one of my phones, tablets or computers. I've had a few close calls, like the time I tried to shoot video on my phone in Breckenridge, Colo., in January. My advice? Never leave a computer in the trunk of your car when it's hot or cold, and keep your phone in your jacket to prevent it from locking up in cold weather.
And, of course, there are some things you should never do with your technology. Putting any sensitive electronic equipment into your checked luggage is an absolute no-no.
"Baggage-handling systems are remarkably rough," says Ben Carmitchel, CEO of Datarecovery.com, a computer forensics and data recovery firm. "Hard drives have read/write heads that float a few microns above their platters, which is where the data is stored. It doesn't take much to knock them out of place, and if the heads contact the platters, they can quickly cause permanent damage."
Airlines won't accept liability for any damage to checked luggage on domestic flights, at least when it comes to electronics. So you're on your own for replacing that iPhone or Pixel.
Other things you should never do with your device include mountain climbing, surfing, scuba diving and kayaking. And I speak from personal experience. As a scuba diving instructor, I once lost a phone on a dive boat off Key Largo, Fla. No, it didn't go into the water. A student vomited on it.
Take those Dramamine tablets, my friends. Your gadgets will thank you.
—
DISCLAIMER: This article expresses my own ideas and opinions. Any information I have shared are from sources that I believe to be reliable and accurate. I did not receive any financial compensation for writing this post, nor do I own any shares in any company I've mentioned. I encourage any reader to do their own diligent research first before making any investment decisions.