Learning a new language will make entrepreneurs more successful
All businesses today are international in nature. No matter where your company is headquartered, your customers, suppliers, employees, and contractors are from around the world.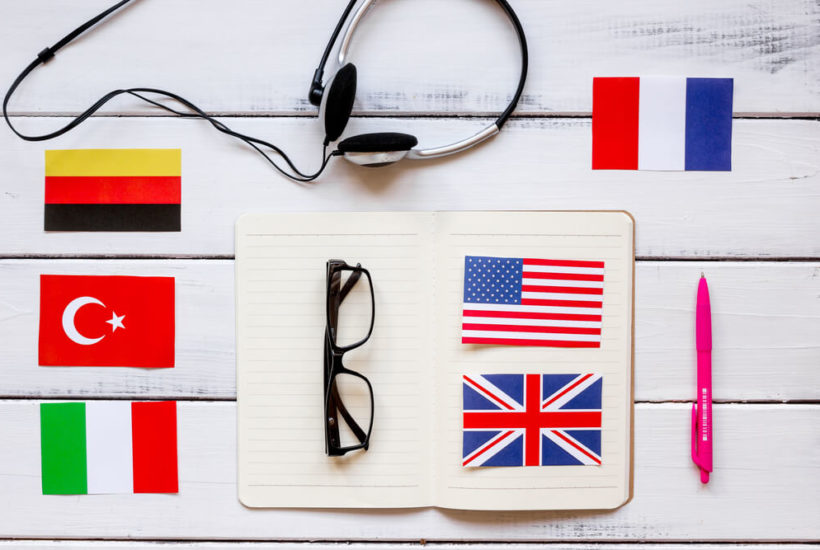 In addition to facilitating effective communication with the people you do business with, learning a new language adds to your personal bottom line. The process of studying and perfecting a new language develops skills and attributes you might not otherwise discover.
It also provides cross-training for your cognitive power and interpersonal abilities in ways that no other sort of training or practice provides. Learning a new language can be better for your entrepreneurial value than an entire library of business books written in English.
Understand your customers, partners, and target audiences
Pursuing a new language includes much more than just memorizing vocabulary words, verb conjugations, and grammar rules. The process involves understanding other cultures and ways of life as much as it does knowing words and rules.
Immersion into the country's culture is a time-tested and effective technique in learning a language. People who do business in Mexico and Central and South America have found that the effectiveness of Spanish lessons is enhanced by spending time in the culture and actually speaking the language. The process also becomes more enjoyable and accelerated when spending time with native speakers.
Understanding and being empathic with the cultures you serve strengthens your ability to successfully interact and communicate with the people you want to do business with.
Learning a new language gives you insights into another culture that you would never obtain through any amount of reading English text about the people and culture. It will give you knowledge and skills that are only part of the native culture and are not written in a book anywhere. Things as simple as informal online business communication are only going to come to you through practicing the new language.
Build your business network and find new opportunities
Only about 17 percent of the global population are English speakers. Knowing your global market and the languages spoken in your market opens up vast communication and networking avenues that were otherwise closed to you. If your business connections lead you to Spanish speaking countries, speaking in Spanish will allow you to meet and interact with untold numbers of people.
Knowing any new language allows you to interact with entirely new groups of potential business partners throughout the world, in person and online.
All markets are now international markets. New language skills will empower you to understand problems, concerns, and needs of the local culture in ways that bring on new opportunities and new people. Grasping the culture that comes with the language, you are better suited than any non-speaker of the language to network with native speakers and help develop new business ideas for people of the language's cultures, no matter where they are located in the world.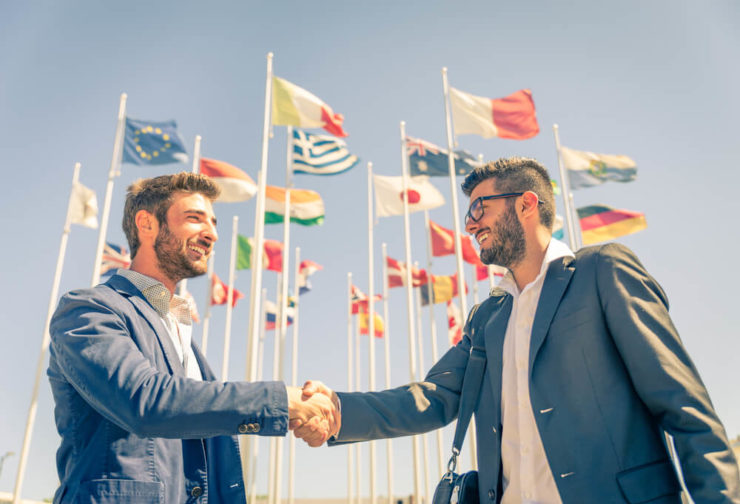 Increase your mental abilities and cognitive capital
The processes involved in learning a new language strengthens, not just simple communication skills, but your mental ability. Language training has been shown to be an effective tool for improving overall cognitive ability and preventing dementia and other cognitive loss.
It can also improve mental multi-tasking abilities. Even the techniques of teaching Spanish for beginners are known to improve memory and problem-solving. Grasping logic of a new language enhances critical thinking, and even can support fantastic improvement in your own native English writing and speaking ability.
Learning any new language includes picking up on systems of thinking and arranging thoughts and concepts in new and interesting ways.
As an added bonus, foreign language study can help you understand people who struggle with English as their second language.
Become more creative and a better decision maker
Multilingual people may generally be better decision makers. People who are trained and practiced languages beyond their native tongue are more attuned to understanding language structuring techniques. They are less susceptible to advertising and propaganda methods than someone who has never been trained in a new language as an adult.
Studying a language involves untold series of virtually instantaneous decisions, — first, consciously, and ultimately in a native unconscious manner. Choosing words, structuring grammar, and knowing how to speak the chosen words involves a significant amount of mental processes and decisions flowing from one to the other.
Your creativity is stimulated as well. While intuiting constructions from a learned vocabulary and set of rules, your mind opens new creative pathways as you build new language skills through reading, writing, listening, and speaking. These mental pathways are invaluable to your entire creative process especially as you form new ways to apply your newly acquired knowledge in different ways.
Becoming a more successful and well-rounded entrepreneur is not just about acquiring technical skills and certifications. The entrepreneurial life is primarily about developing life experiences and the confidence of knowing and understanding all of your markets. Becoming a more learned and holistic person through language training gives you additional tools to be a success, and to have a good time doing it.
(Featured image by 279photo Studio via Shutterstock)
—
DISCLAIMER: This article expresses my own ideas and opinions. Any information I have shared are from sources that I believe to be reliable and accurate. I did not receive any financial compensation for writing this post, nor do I own any shares in any company I've mentioned. I encourage any reader to do their own diligent research first before making any investment decisions.