What to look out for when hiring an SEO agency
Hiring an SEO agency to help you achieve your business goals is a big step that requires some decision-making. Here's why.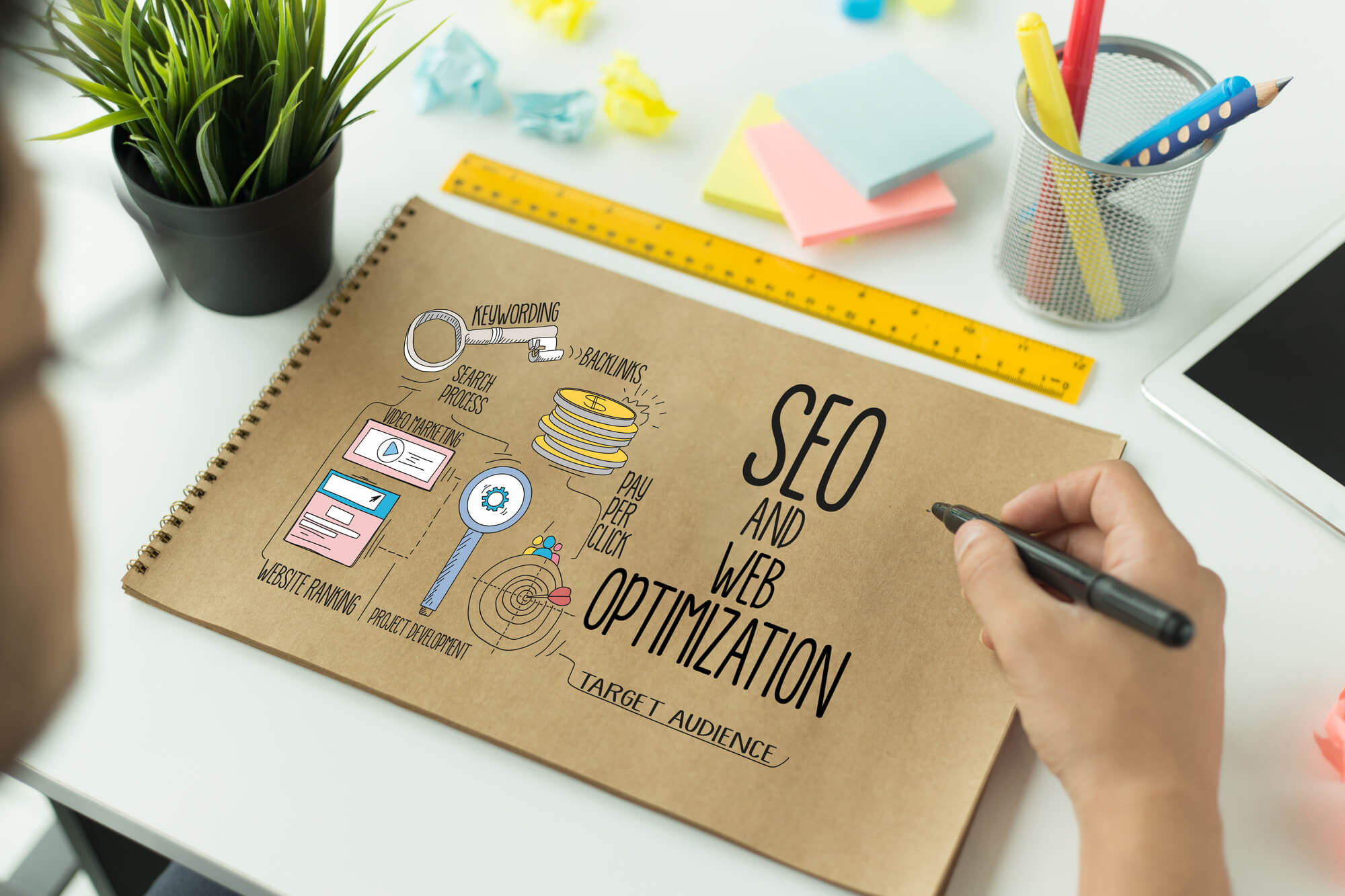 SEO (or Search Engine Optimizations) is one of the things that can make even experienced marketers wince.
You see, keeping up with the SEO landscape requires you to be on your toes 24/7. Without warning, search engines like Google could roll out new algorithm updates — taking down thousands of websites that took advantage of the latest "hot tip" in the process.
That's why many brands opt for an SEO agency to do the heavy lifting while they focus on their core business.
In this post, we will help you determine if a certain SEO agency, specialist, or consultant is worth their salt. But first, let's review if it's the right time for you to go all in.
SEO basics
Make no mistake that SEO is expensive.
Before you even consider looking for SEO agencies, there are a few basic optimizations that you can do yourself. You just need to know what search engines are looking for in a website and how you can conform to their requirements.
Focus on usability
If you've been following the SEO news, you should know that search engines update their algorithms for the sake of user experience.
To make the most out of your SEO efforts, optimize the usability of your website from a design perspective. This means eliminating distractions, improving readability, and choosing an SEO-friendly theme that works well across platforms.
Improve your loading speed
Apart from being a ranking factor, your website's loading speed could also make or break the user experience on your website. This, in turn, affects your traffic, conversion rate, and your overall brand image.
A tool like PageSpeed Insights is a great place to start if you want actionable suggestions that can speed up your site.
If you cater to an international audience, consider subscribing to a CDN or Content Delivery Network to ensure consistent website performance across the board. It works by spreading the load of transferring cached website data to multiple, geographically-distributed proxy servers.
Develop high-quality content
Whether you like it or not, quality content will be the bread and butter of your SEO campaign.
Search engines gauge the rank worthiness of a website based on the quality, quantity, and relevance of its content. As such, you need to be backed by a content development team that can supply you with a stream of engaging, keyword-optimized blog posts.
For this, you can either rely on high-quality freelance writers or build an in-house team from scratch. The latter, of course, requires more intense planning and a bigger budget.
Now that we got the basics out of the way, it's time for the interview questions you should ask before hiring an SEO agency:
Do you guarantee #1 rankings?
Want to know the surefire way to the legitimate SEO agencies from the scammers?
It's simple: real SEO agencies don't guarantee first place rankings.
"Guaranteed rankings" is one of the worst SEO myths those so-called "experts" use to sell their services. Even if they are capable of bringing a website to the top of Google search results, they most likely target search keywords that no one else uses or employ black-hat tactics, which are never worth the risk.
What are your core SEO processes?
A reputable SEO agency knows that high rankings can only be increased via a handful of strategies.
If they tell you they will "build links," ask them where they'll get those links from and how they plan to build the content. A good SEO agency may offer a comprehensive website audit to identify key areas of improvement as well as potential link building opportunities.
However, if they claim to know someone who can "provide" those links for your site, turn around and never look back — that's how you put your website at risk of penalties!
What tools do you use?
The word "tool" has several meanings to an SEO agency:
Reporting tool
To provide clients with readable updates regarding their campaign, SEO agencies use reporting tools that are usually integrated with more comprehensive platforms like Google Analytics.
Keyword research tool
Keyword research tools like Ubersuggest are used to generate profitable keyword ideas for link building.
SEO Spider
Tools like Screaming Frog can inspect your website's internal link structure to detect issues such as missing pages, duplicate content, and redirect loops.
While there are a plethora of powerful SEO tools out there that can help SEO agencies, you need to steer clear of companies that clearly use automated tools to create thousands of backlinks in a short amount of time. At best, they are using spammy link building tactics that search engines like Google would love to penalize.
Will your services prioritize mobile SEO?
In 2018, Google announced that they will be rolling out mobile-first indexing.
As the name suggests, they will start looking at a website's mobile version first in the indexing process. This will encourage brands to prioritize the experience of mobile users, which have surpassed desktop users in terms of traffic volume.
As such, you need to find an SEO agency with a mobile-first mentality to be competitive.
Mobile content optimization covers a number of practices, such as responsive design, shorter paragraphs, more visual content, and so on. It's a good sign if an SEO agency can also help you build Accelerated Mobile Pages or AMP pages, pertaining to a Google initiative that enables websites to load almost instantaneously on mobile devices.
Do you have a client portfolio?
Finally, asking SEO agencies questions can only get you so far when determining how good they really are.
The only way to be sure is to ask them if they have a client portfolio, which you can check for real-life proof of their work.
In some cases, SEO agencies proudly showcase their client base along with a few positive testimonials and reviews to drive home the point. If not, you may need to personally request for a list of past clients they've previously worked for.
While you're at it, ask if they ever had a client within the same industry as yours. If they've had success with a brand similar to yours, they should be qualified to be at the helm of your SEO campaign.
Final words
Hiring an SEO agency is a big decision that requires you to dig deep.
With the strategies above, you should be able to narrow down your choices to a few SEO agencies. That's when you can start looking at other factors that may appeal to your specific preferences, such as their native language, their location, or their pricing.
(Featured image by DepositPhotos)
—
DISCLAIMER: This article expresses my own ideas and opinions. Any information I have shared are from sources that I believe to be reliable and accurate. I did not receive any financial compensation for writing this post, nor do I own any shares in any company I've mentioned. I encourage any reader to do their own diligent research first before making any investment decisions.