Lottery Games: Big Innovations in Virtual Reality and Blockchain Are Here
Lottery games have been a popular pastime for thousands of years. But it's only in the last few years that technology innovators have started paying attention. But now they have, companies like XRApplied and Bitcoin Lottery are shaping up to make a big impact. With bitcoin and virtual reality technology, issues with trust, engagement, and entertainment will be a thing of the past.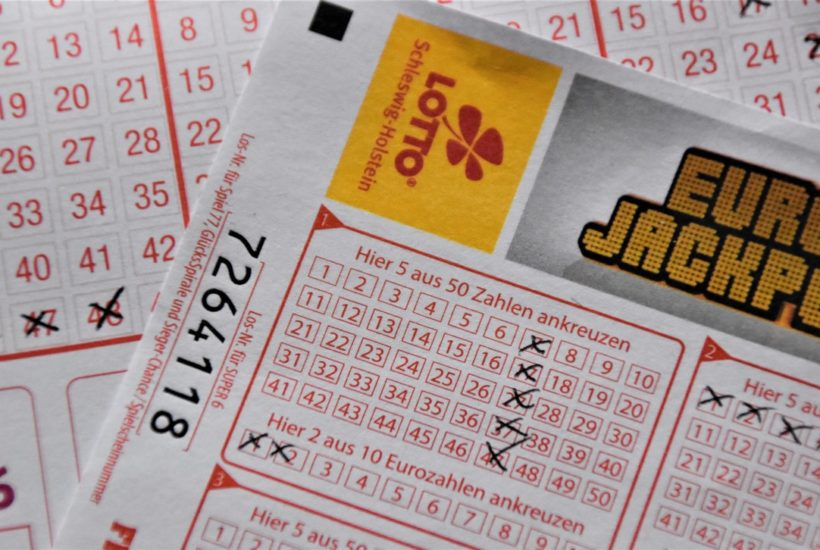 Keno and Lottery games have a long and storied history. Dating back to the Chinese Han Dynasty, it's safe to say that people have been betting their hopes and dreams on their lucky numbers for millennia.
It's also safe to say that lottery games haven't changed much over the years. Powerball, Euromillions, Keno, and thousands of other lotto games follow the same principles that they have for years. So far, the only obvious advancements that the digital age has brought with it are conveniences.
But the stable history of lotteries and the ways people play them are about to change. Startups with groundbreaking technologies are looking to shake up the world of gaming and lottery. This will be through advancements like Virtual Reality, Augmented Reality, Cryptocurrencies, and the Blockchain. And every one of them will make a big impact on the way we play gambling games.
Current Lottery Games Are Convenient but Hardly Revolutionary
In recent years, online casinos and agencies have started selling entries for keno and lottery games online. But, apart from this, not much has changed. Participants select their numbers. They then record them on a slip of paper or enter them into an online form. And then they wait. Anxiously.
When the lottery draw finally takes place, one of two things happens. Either a mechanical device stirs up some numbered balls, and one is selected at random. Or a digital Pseudo-Random Number Generator (PRNG) does almost the same thing. In both cases, the process then repeats up until the correct number of balls has been selected.
As we can see, digital lotto looks a lot like traditional lotto. Really, only two things have changed.
The first is the way we place our entries. For many of us, the convenience of online has replaced casinos and ticket outlets. Now we just punch in our numbers on a keyboard, hit a button, and we're done. The only thing left to do is log back in later on and see if we're a millionaire or not.
The second way online has changed keno and lottery games is the way some online casinos draw their numbers. Now we don't use a barrel and mechanical agitation. Instead, algorithms do the work, churning invisible balls around until the winning numbers are selected.
It's Time for a Lottery Tech Revolution
The stagnation of lottery tech is unusual in this day and age. We all carry around a mini-computer, camera, and telephone in our pockets. Artificial intelligence is doing tedious manual work for us. Often AI even does it better and faster than we do it ourselves. And virtual reality allows us to live in different worlds, almost as if they were real.
Unsurprisingly, a small handful of tech companies are looking to change that. Leveraging blockchain and virtual reality, they aim to reinvent age-old games of chance. Their reasons are varied. But they boil down to two basic but different concepts: trust and engagement.
Solving Gaming's Trust Issues with Blockchain Technology
The first of these issues is trust. This has always been a real problem in any game where money is on the line. The temptation to cheat the system is ever-present. And for some people, that temptation proves too strong. One example is the famous Multi-State Lottery Association (MUSL) scandal, which many of us know well. But, as a simple Google search will show, there are many others, too.
Unfortunately, solving these problems can be hard. For example, participants in most games aren't personally invited to the drawing of the numbers. Or, like in the MUSL scandal, wouldn't even be able to tell manipulation was happening if they could. But that doesn't mean the trust issue can't be solved.
One company taking on the trust in lotto problem is Bitcoin Lottery. The way this young startup wants to do it is to run lottery games on the blockchain.
For the unfamiliar, the blockchain is like a digital account-keeping book on steroids. Special algorithms link the previous transactions to future transactions making it almost impossible to tamper with them. And, because it's public, anyone can inspect it.
These properties of the blockchain made it appealing to Bitcoin Lottery when looking for a solution to the trust issue. So they designed a way of using future information on the blockchain as the source of random numbers for lottery draws. Because no one can control everyone's activity on the blockchain, that also means no one can manipulate the winning numbers.
Making Lotto Games More Fun and Engaging
Another company positioning itself to reshape lottery games is XRApplied. But this company is placed to disrupt something different: fun and engagement. The way they will be able to do this is through virtual reality technology.
Another difference with Bitcoin Lottery is that XRApplied won't be disrupting lotto directly. Instead, the companies technology will most likely only find its way into games via licensing deals. This is how a lot of technology works in gaming. Online casinos, for example, very rarely produce the games that they use. Instead, third-party developers create the games, and the casino pays a fee to use them.
In XRApplied's case, game makers and casinos would create immersive virtual reality environments using its technology. Here, gamer experience would be taken to new levels. For example, players could play keno in the comfort of their own homes.
But this would be in a much grander way than sitting in front of a computer screen. For example, a virtual hostess, or even a star player from one of the lottery operator's sports sponsorships. The gamers could interact with each other as though they were in the same room, much like in VR Chat and other VR social tools. And, even if it's still PRNGs drawing the numbers, virtual simulations could emulate a real machine.
Lottery Game Lovers: Get Ready for a Brand New World
For gambling game lovers and lotto enthusiasts, these advances give a lot of reason to get excited. The routine drudgery of writing and typing in numbers is coming to an end. And trust issues look like they will also become a thing of the past.
But this is just the beginning. Lottery games have a lot of room for innovation. And with the pace of change we see in tech today, big improvements are just around the corner. What other advances we will see is a question for innovators to answer. But rest assured, what we've seen today is just the beginning.
—
(Featured image by Waldemar via Pexels)
DISCLAIMER: This article was written by a third-party contributor and does not reflect the opinion of Born2Invest, its management, staff or its associates. Please review our disclaimer for more information.
This article may include forward-looking statements. These forward-looking statements generally are identified by the words "believe," "project," "estimate," "become," "plan," "will," and similar expressions. These forward-looking statements involve known and unknown risks as well as uncertainties, including those discussed in the following cautionary statements and elsewhere in this article and on this site. Although the Company may believe that its expectations are based on reasonable assumptions, the actual results that the Company may achieve may differ materially from any forward-looking statements, which reflect the opinions of the management of the Company only as of the date hereof. Additionally, please make sure to read these important disclosures.