How to make your next vacation meaningful
Don't waste your next trip by just sitting around your vacation destination. Do something you'll remember for the rest of your life: Take a vacation with a purpose.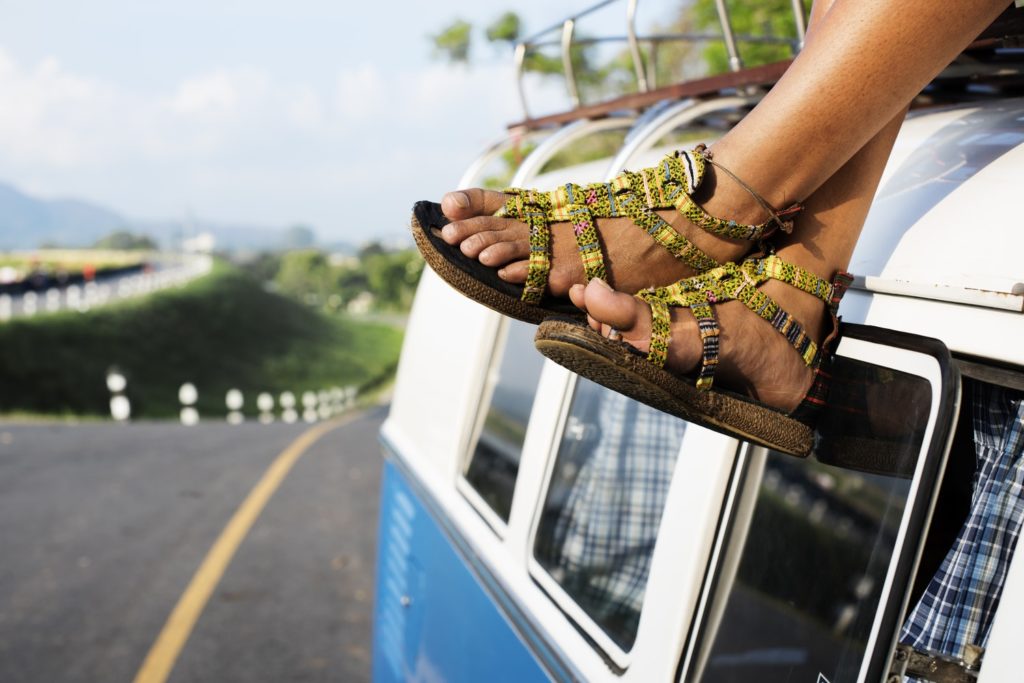 Oh, I know, vacations are supposed to be fun, not work. But they're even more fun when you bring meaning to them, like earning a patch in a national park or collecting photo trophies. I know because I've done it.
People are looking for a purpose, and that's especially true for young people. An impressive 84 percent of millennials say they'd travel somewhere to volunteer, according to a survey conducted by Marriott.
I'm not a millennial, but my kids are. And they're all about the experience. But how do you add just enough "experience" to your next vacation without making it seem like work? Well, there's an art to that.
 Come on, rescue me
Take our DIY Sedona Vortexes Tour. And by "DIY" I mean we didn't bother hiring a tour guide. When we were stationed in Sedona, Ariz., for two months this summer, I knew we had to hit as many vortexes as possible.
Vortexes are thought to be transformational energy centers located in various parts of this resort area. People believe they are intersections of electromagnetic earth energy. But we've come to know them as tourist magnets—places where we can see visitors do incredible things.
We managed to do three vortexes. The first two—the airport and Cathedral Rock—were fairly easy and uneventful hikes. You can park at a trailhead near the airport, with a stunning view of West Sedona, and walk a few steps to the place where the vortex is thought to be. Cathedral is a brisk climb up a rocky trail. The views are equally spectacular.
Sure, we saw a few visitors behaving in ways tourists normally don't. At the Airport Vortex, people were meditating, which was pretty routine for Sedona. But at Cathedral, tourists were chanting and singing at the summit, as if they expected some of the mystical energy to suck them into another next dimension.
But Bell Rock, a dome-shaped monolith just outside of Sedona, took the cake. As we wrapped up an easy 4-mile hike around the mountain, I heard the whap-whap of helicopter rotors echoing reflecting against Bell's sheer rock wall. I looked up to see a rescue helicopter pulling a climber down the mountain. At the base, I met the climber's girlfriend. She told me he'd slipped on the ascent and broken his ankle.
The trail was a circus. We met New Zealanders who were still jetlagged and looked like the walking dead, a couple from Texas who were about to pass out in the heat, and another couple from Israel who were Facetiming their grandkids back home.
Positive energy? I'm sure it was there but with all these people, it was sometimes hard to feel. I wouldn't have given it up for the world though, because it underscored an important point about the vacation experience. You can notch up all the vortexes, but the real attraction may be the people visiting the vortex.
The vortex photo-safari wasn't our first. We've toured enormous sand dunes in Colorado, driven along solitary beaches in Maine, crossed the vast flatlands of Manitoba, all with the same goal: Find a common theme, a reason for being there.
In other words, find a purpose.
Becoming a junior ranger in a national park
Here's something else you can do on vacation without turning it into a full-blown volunteer vacation: Encourage your kids to earn their Junior Ranger badge.
The National Park Service's Junior Ranger is a quick, activity-based program conducted in almost all parks. Basically, kids ages 5 to 13 do a series of activities during a park visit, share their answers with a park ranger, and receive an official Junior Ranger patch and certificate. And it doesn't cost anything extra.
Junior Ranger programs serve several purposes. First, they let your kids gain insider knowledge of a national park. And trust me, they'll pay close attention to their briefings, because they know they'll be earning a patch. But it also gives parents an afternoon off from the kids while they pursue their prize.
My son Iden, now 13, received his Junior Ranger certificate at Yellowstone National Park in 2015. He'd ignored most of Yellowstone on that particular visit (except for the geysers). But when they dangled a patch in front of him, he snapped to it.
My daughter Erysse, 11, earned her Junior Ranger badge in Glacier Bay National Park and Preserve near Juneau, Alaska. We were on a small ship called the Chichagof Dream. The ranger guiding our vessel through the park asked her if she wanted to become a ranger like her brother, and she nodded enthusiastically. The swearing-in ceremony took place at dinner in front of the other passengers. I've never seen her look so proud.
Make your vacation count
As someone who talks to travelers every day, I'm often disappointed at how little effort people put into them. It only takes something small, like an insignificant service lapse, to "completely ruin" the vacation.
To which I say, "Really?" Was that all you wanted out of your trip?
Adding purpose, even a small purpose, allows you to bring a little balance to your next vacation. Tour the sand dunes or the vortexes or encourage your kids to earn their Junior Ranger badge. But please, don't just sit there. Wouldn't you rather have an utterly unforgettable trip?
—
DISCLAIMER: This article expresses my own ideas and opinions. Any information I have shared are from sources that I believe to be reliable and accurate. I did not receive any financial compensation for writing this post, nor do I own any shares in any company I've mentioned. I encourage any reader to do their own diligent research first before making any investment decisions.