Marijuana industry depends on stock market conditions and legalization
An ambiguous stock market and a long shot at federal legalization can, in one way or another, affect the marijuana industry.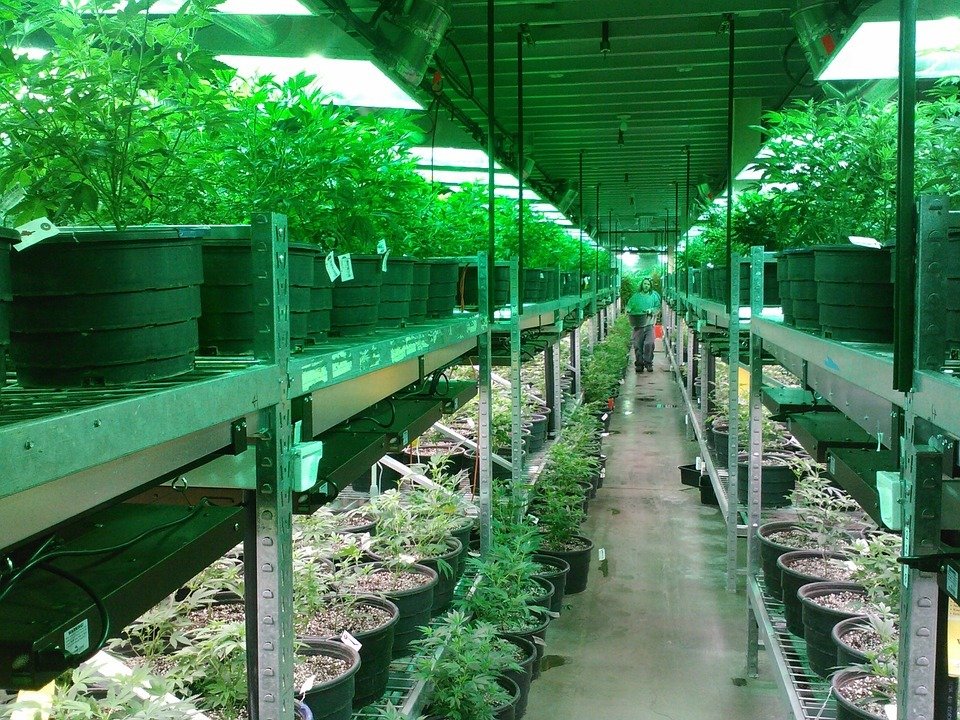 The U.S. stock market remains uncertain despite picking up in H1 and showing resiliency. This is in the wake of many key global concerns, such as China's economic slowdown and dismal oil prices. And as we all know, an ambiguous stock market can, in one way or another, affect the marijuana industry.

The uncertainty of the upcoming election may also turn off multitudes of foreign investors. Panicking investors may just look beyond the U.S. and wait for the likes of Canada gives weed legalization a go. The latter is happening very soon.
Holding or buying a stock hoping that its price will appreciate in the future could also be the market's strength. Smart investors who strongly believe in the commercial promise of medical marijuana do not dare short a stock. They hold stocks that aren't as big as GW Pharmaceuticals Plc. GW Pharmaceuticals is the only nationally traded cannabis company in the country.
The smaller cannabis stocks like Insys Therapeutics can benefit from investors taking a long position in their stock. That is when their product becomes big on a nationwide scale down the road. For patient investors, the likes of Med-X, the first marijuana company to conduct an equity fund sourcing via the JOBS Act Regular A+, can be a good buy regardless of the stock market's performance in the future.
Marijuana companies should turn their brands into the most palatable one not only in the country but also outside the U.S. It's a good thing that they're a little bit ahead of their would-be Canadian counterparts in terms of time, as the latter's national legalization is still in the offing, and whose publicly traded weed firms are just existing through a court-mandated program.
Med-X, again, is doing a good job in establishing a brand that isn't only strong but boasts of longevity, as it promises to produce only 100-percent research-based products built on years of R&D the company itself conducted. Such a branding could attract meticulous consumers, especially those who want to venture in the medical and food aspect of the industry.
Add to this Med-X's goal of changing the public's negative notion of medical marijuana, which it does through its publishing arm, The Marijuana Times. These two things give the company a very strong market position as investors don't see such a branding—adherent of science and social advocate—on a daily basis.
Marijuana prohibition
The growth of cannabis firms in the U.S. will hinder the industry from reaching its utmost potential. This is because it could only sell its products in states where they aren't prohibited. Unless the government allows a federally legal market, companies will remain burdened by various obstacles such as logistics, state law, and regulation nuances, and other factors, forcing them to just sell their products within the boundaries of their state. The absence of competition could hinder the possibility of better prices in the future, which directly affects stock prices.
Economists believe that the cannabis market has a lot of promise and can withstand a vulnerable US stock market. After all, it can surpass the $7 million mark before the year ends. Still, the absence of a national policy and a federal support can just make it a mediocre segment.
There's no doubt about the market's growth if one would look at it as a statewide industry. Yet federalized prohibition can make it more enticing even to investors as in the case of Canada. Through this, smaller brands can even dream of competing with GW or other Big Pharma companies. They could also become a market leader.