Market Perspectives: Sequoia Says Whoah, Davos International Conference Says Go
Everyone knows we're in the midst of exceptionally turbulent times, but not everyone can agree on the implications for entrepreneurs and investors. Famed VC firm Sequoia, for one, has signaled it sees good cause for a major pullback. But not everyone is running scared, and many see new opportunities, many of which were discussed at this year's Davos International Conference by ILP Group.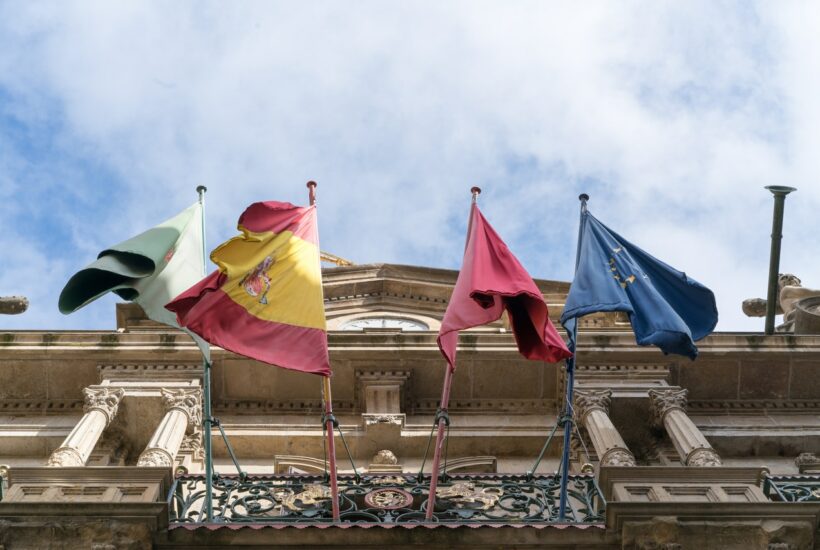 Ever since Sequoia Capital published its R.I.P. Good Times memo back in the 2008 Global Financial Crisis, it has become a regular go-to for those looking to take a read on capital markets. So naturally, when its Adapting to Endure presentation leaked late last week, the press lit up.
For anyone who missed it, the short version basically says it's time to batten down the hatches: the Covid days of monetary easing and cut-price interest rates are over. Capital is now expensive and hard to come by, and investors are running scared.
Of course, the reality on the ground is never that simple. So while Sequoia might be hitting on some ground truths, the general doom and gloom it paints aren't quite the universal truths of the day. In fact, just days before the Sequoia presentation leaked, investors and experts gathered at Davos International Conference by ILP Group to paint a very different picture that, while still acknowledging the massive changes afoot, left room for plenty of optimism.
Alternative Investments Reveal Another Story
Differences in opinion aren't always down to a difference in understanding. Often, they're simply due to differences in context. This is the case in the different readings of the market seen between the Davos International Conference and Sequoia.
To understand, we first have to acknowledge that Sequoia's reading comes from a certain Silicon Valley-centric bubble. In other words, its focus is on the sort of go-big-or-go-home, growth-at-all-costs types of investments that burn through billions before ever returning a cent on investment.
But we all know there's more than one way to skin a cat, and the same can be said about investment. Outside of Sequoia's narrow bubble, there's a whole world of traditional and alternative investment vehicles that are equally deserving of reevaluation in light of today's turbulent circumstances.
New Investment Opportunities on Show at Davos International Conference
If we needed any evidence of the opportunities that are emerging, the hospitality real estate market provides a prime example. Right when Sequoia's portfolio companies were seeing ridiculous amounts of capital flooding into their coffers, hotels and restaurants were tanking. But today, as the world begins to pick up its old pre-Covid habits, things are looking up again.
Conference organizer and Managing Partner at ILP Group, Kseniya Korzun, notes the obvious corollary of this in the context of the real estate market: "During the COVID-19 pandemic, the market saw a large number of deals involving distressed assets. Today, as the market is steadily recovering, prices are back on the rise."
The same story also rings true across any number of markets and asset classes.
Gaetano La Rocca, CEO of Delta Lavori, was also present at the conference and pointed out that there are many attractive investment opportunities for entrepreneurs right now. "Investments in manufacturing are very safe," he notes. Further, not all tech investment is dead in the water according to La Rocca, who says Italy is still a very welcoming environment for investment in big data and data mining in particular.
Seeking Stability in Times of Volatility
Another interesting difference in context we see between Sequoia's usual investments and those discussed at the Davos International Conference lies in the regulatory risks they entail. Sequoia, for example, has a long history of investing heavily in companies that flirt with legal grey areas.
Airbnb, one of Sequoia's flagship portfolio companies, provides the perfect example of the sorts of regulatory risk-taking that accompany its already high-risk investments. For many years, the startup was plagued by all manner of legal hurdles; many of which could have spelled the end of its miracle run.
And Airbnb is not alone in this respect. Silicon Valley startups — and those who wish to emulate them — are notorious for operating on a razer's edge in this respect. The more lax regulatory environment in the U.S. is one of contributing factors to Europe never quite being able to emulate the U.S. in terms of tech startup success, try as it might.
Indeed, as odd as that should seem given it has no jurisdiction in the U.S., the E.U. is regarded as the most powerful regulator of Silicon Valley. And while this less-flexible approach might be a hindrance to attracting investment during risk-on periods of cheap capital, it can be the stabilizing factor investors need in more volatile times.
Germany, for one, has long been in the spotlight for investors, and the country continues to offer a broad range of attractive alternative investment options in everything from cryptocurrency to fashion. The renowned German investor Anna Stukkert, who was also present at Davos International Conference remarked, "Despite global turbulence, the German market remains stable and very attractive to foreign investors, and the regulatory framework in force today ensures secure and lucrative investment opportunities."
Not All Capital Is Seeking Shelter
Another important theme discussed at the Davos International Conference was the topic of migration by investment — a particularly pertinent theme given the situation in Ukraine. For one, Amber Star, CEO Oleg Railean has noted a considerable uptick in "clients from Russia and Ukraine who want to move to Portugal."
Of course, the Russo-Ukrainian War is not the only prompt for migration by investment. But it is illustrative of a broad capital market that never really dries up — everything from personal circumstances to the global political climate is perpetually driving migration, even in times of peace.
This is not to say that these investors are just looking to throw cash at anything willy-nilly. Even investors coming from countries like Russia who may have had certain doors shut to them still have options. Star says that "it is definitely possible to make an investment," even if, for Russian investors, "it is more complicated than the year before." She assures that "we do have ways to help them. They have certain concerns and ask questions but they are still interested in investing in the European Union."
The World Doesn't Stop When Times Get Tough
There's no questioning the fact that the world is going through a turbulent, volatile transition. This is a point both Davos International Conference attendees and Sequoia can agree on. But while some like Sequoia might be sending the signal that the good times are over, a broader look at the general landscape reveals that nothing could be further from the truth. Investors, and those seeking capital, only need to know where to look.
In many ways, the current conditions may just offer some of the biggest and most important opportunities of the last decade. The hyped-up segments of the market that saw phenomenal growth throughout Covid were really just that — hype — and the markets are reflecting this now. In contrast, wise investors and entrepreneurs today stand a very real chance to latch onto the deeper recovery that will slowly unfold in the coming years.
__
(Featured image by ArtHouse Studio via Pexels)
DISCLAIMER: This article was written by a third party contributor and does not reflect the opinion of Born2Invest, its management, staff or its associates. Please review our disclaimer for more information.
This article may include forward-looking statements. These forward-looking statements generally are identified by the words "believe," "project," "estimate," "become," "plan," "will," and similar expressions. These forward-looking statements involve known and unknown risks as well as uncertainties, including those discussed in the following cautionary statements and elsewhere in this article and on this site. Although the Company may believe that its expectations are based on reasonable assumptions, the actual results that the Company may achieve may differ materially from any forward-looking statements, which reflect the opinions of the management of the Company only as of the date hereof. Additionally, please make sure to read these important disclosures.