3 biggest marketing issues for 2017
Rather than creating content with the goal of moving the needle on the search engine, the most successful content marketers are creating it with the goal of engagement.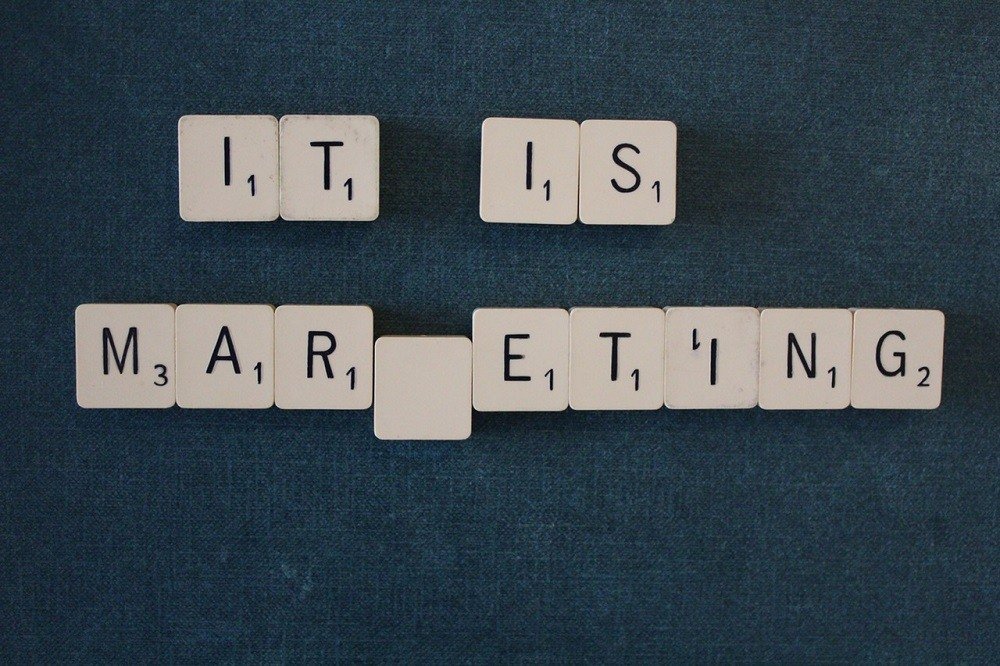 In its short lifecycle, digital marketing has already gone through many changes to the point of being unrecognizable, and older tactics like banner ads, pop-ups, and pay-per-clicks have begun to yield fewer results.
The biggest changes faced by marketers today will drive tomorrow's campaigns, and success will depend on recognizing the rapid changes that are already underway.
Changing the goal of SEO
The goal of traditional SEO has always been to drive ranking in the search engine results page, but strategies for doing so have always been a moving target due to the constantly changing nature of Google's algorithm. The only way to consistently win at SEO is to change the goal to something that is more relevant and long-lasting. Rather than seeing SEO as a numbers-driven strategy for moving rank, SEO must be seen primarily as a way to build and engage an audience.
Looking at SEO as an audience-building tool changes how it is perceived. Typical SEO tactics like meaningless forum posts, generic article comments, directory listings, spammy articles in blogs nobody reads, and other black-hat and grey-hat tactics may lead to a quick jump in the SERPs – at least temporarily – but they won't engage anybody, and they won't encourage visitors to return. In short, those tactics may drive traffic and rank, but they won't drive sales.
The first rule of SEO has changed. Engagement has become the most valuable part of SEO, but it also remains the most neglected. The first question in SEO is no longer, "Will it move me up in the SERP?" Rather, it is, "Will this give my prospects what they want, and is it meaningful enough to convince them to return?" A generic comment with a backlink placed in an article thread isn't going to accomplish that.
Redefining content marketing
Content marketing has become enormously popular as an SEO tactic, but it remains numbers-driven. Most SEO consultants claim the goal of content marketing is to create articles which contain backlinks and to place those articles in as many different websites as possible. This approach, however, tends to see the backlink as the deliverable, and the article as merely a wrapper for the backlink. In keeping with the engagement rule above, this approach is misguided and does not provide the full value of what SEO can do as a full-fledged marketing strategy.
The Web is full of millions of poorly-written articles, typically derived from second-hand sources and containing nothing of value other than superficial information on a related topic. Those articles are quick to create, and doing so allows the SEO practitioner to generate and place hundreds of them in a short period of time. In today's marketing environment, doing so no longer provides the jump in rank it used to because Google gets smarter with each algorithm update, and with each update, more sites that depend on thin content are de-valued, or worse, de-indexed completely.
Rather than creating content with the goal of moving the needle on the search engine, the most successful content marketers are creating it with the goal of engagement. This has necessitated a new type of provider. Appropriate content marketing must be created from a position of industry knowledge and written to the highest journalistic standards so that the article could stand alone on its own merits even without the backlink.
Content marketing has moved into the realm of "Brand Journalism," and marketers must increasingly rely on journalists rather than SEO marketers to create articles that speak to real people, and not just the search engine.
The end of minimalism
The website is the centerpiece of digital marketing, serving as the final destination for all other tactics. The best SEO and greatest ads will serve no purpose if the website to which they drive traffic is poorly conceived.
There has been a movement in web design towards minimalism, and this move has been largely a response to the realities of download speed rather than a legitimate creative decision. Similarly, some of the most expensive television advertisements are so minimalist in nature that it's difficult to tell what they are selling, and finally, marketers have tended to neglect long-form content in favor of sound bites and content that is simply not long enough to communicate thought leadership on a subject.
On the website front, minimalism and a "design for mobile first" imperative have driven sites devoid of features so that download times on mobile will reach the so-called "three-second" rule – that is, if the download doesn't happen within three seconds, visitors will move on. But millennial consumers are more demanding and less patient, and they have high expectations, and they not only want fast, they want more. The proper approach is to deliver a website not from a "mobile first" strategy, but rather, from a "consumer first" point of view which delivers rich content and features on both desktop and mobile, and then utilizes back-end technologies such as content delivery networks and content orchestration to ensure that those rich websites perform as expected.
The content marketing strategy above also falls into the "end of minimalism" focus, putting aside thin content in favor of more journalistic-quality features, and long-form content such as white papers.
What worked for marketers just a few years ago is not going to work today. Two factors are driving these big changes: Ongoing updates to Google's algorithm which focuses on promoting content quality and rooting out spammy links, and a higher set of expectations on the part of a newer audience which has grown tired of meaningless web content. Today's strategies are more organic and more meaningful, and while they will take more time – and more expense – they will yield more consistent results.
—
DISCLAIMER: This article expresses my own ideas and opinions. Any information I have shared are from sources that I believe to be reliable and accurate. I did not receive any financial compensation in writing this post, nor do I own any shares in any company I've mentioned. I encourage any reader to do their own diligent research first before making any investment decisions.