5 things you need to know about the Michael Kors-Jimmy Choo billion-dollar deal
Michael Kors has acquired Jimmy Choo in hopes to expand to the luxury bags and accessories market.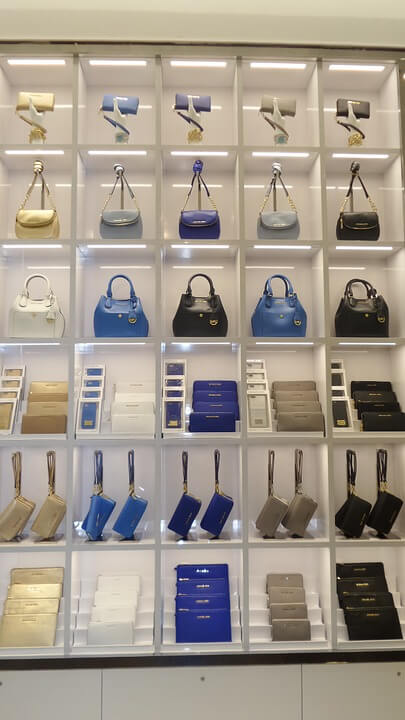 American fashion company Michael Kors (NYSE:KORS) announced that it will acquire British fashion house Jimmy Choo (LON:CHOO) for $1.2 billion, Fortune reported. Michael Kors agreed to pay 230 pence per share for Jimmy Choo, which corresponds to more than 60 percent for those who purchased its shares when it opened for public three years ago.
1. The Jimmy Choo acquisition will help Kors strengthen its market share.
After expanding too much into physical stores, the acquisition will help Kors make its way back into the market. It will also gain a new brand to its accessories and bags. Current Jimmy Choo CEO Pierre Denis and creative director Sandra Choi will still be leading their establishment to keep the identity of Jimmy Choo intact, according to John D. Idol, the CEO of Michael Kors.
2. The news was well received, as shown by the performance of Michael Kors's stocks.
The stocks of Michael Kors increased by over three percent following the news of its $1.2 billion acquisition of Jimmy Choo, per Benzinga. Investors should expect more acquisitions as Idol also stated that the company is still planning to buy more companies. The company is working on establishing a group of luxury brands in its portfolio, which is part of Kors' strategy to recovery. It will add brands with overseas consumers.
3. This move—a luxury fashion brand buying another—was done earlier by Coach.
Kors' rival, Coach, also made an acquisition deal with Kate Spade two months earlier. The New York Times reported that Coach purchased Kate Spade for $2.4 billion in a similar plan as Kors to form what Coach CEO Victor Luis called "a new American multi-brand accessible luxury organization." Now, the race is on between the two companies to purchase brands before one loses its shot to lead the pack of fashion houses in the luxury industry.
4. Michael Kors may still expand its brands but not to the extent Louis Vuitton has.
Idol mentioned that his company was only planning to buy one or two more brands at the time being. He also said that Kors had no intention of achieving the number of brands that LVMH Moët Hennessy Louis Vuitton has, which is 50 brands. Regarding the brands Kors is aiming to buy, Idol said that the company is drawn to brands with durability but are in need of a boost for growth.
5. This deal has intensified the rivalry of Michael Kors and Coach.
On the other hand, Luis is entertaining the idea of buying more brands. Coach reportedly considered buying Jimmy Choo, which emphasizes further the idea of Kors and Coach going after the same goals. Analysts have pointed out the possible acquisitions for Coach and Kors, which include Italy's Furla and France's Longchamp. Both brands have firm foundations for growth and have vast customer bases.
The timing of expansions is essential as the luxury industry is now unstable because of decreasing traffic in malls and shifts in shopping habits of consumers. Then, there is also the rise of online shops like Amazon, which spells danger for the retail industry.