Mid-week metals market: Latest news and events
Origin of name is from the Latin word "cuprum" meaning the island of "Cyprus". The story of copper and its principal alloys, bronze and brass, is virtually a chronicle of human endeavor since man emerged from the Stone Age.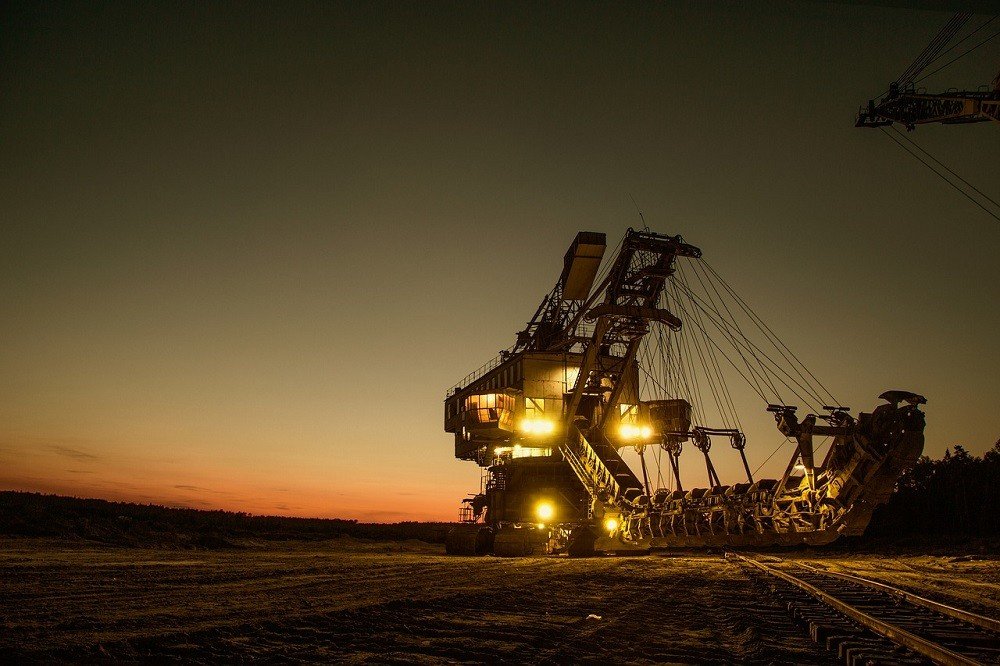 Mid-week market report about the latest news on base and precious metals and changes in prices in the metals market.
Trivia question:
Where did the name Copper come from?
SGX Launches world's first Shariah-Compliant gold futures Contrast/Straitstimes:
The Singapore Exchange (SGX) announced on Tuesday (Dec 20) that its Singapore Kilobar Gold Contract has become the world's first Shariah-compliant gold futures. SGX launched the world's first exchange-traded, physically delivered wholesale gold futures in October 2014, in partnership with the World Gold Council and the Singapore Bullion Market Association. The contract is now certified by Amanie Advisors, a leading advisory firm specializing in Islamic finance solutions, to be in compliance with the Shariah Standard on Gold as set out by the Accounting and Auditing Organization for Islamic Financial Institutions (AAOIFI).
A gold story about Las Brisas gold-copper mine in Venezuela:
The Hero of the People known as Hugo Chavez stole," nationalized", the copper and gold mines of Las Brisas gold-copper mine consortium. The mine owners then sued and won damages of $770 million dollars and got their mine back. The court ordered payments in November which the new President Nicolás Maduro then promptly missed the court ordered payment date. He then promised to pay them in December and put the check in the mail but guess what, yup he missed that one also (dog ate it). So now President Nicolás Maduro really can't pay that because he's having the money reprinted and oh yes, he can't pay the bill to have the money reprinted which is useless in the first place due to, right his mismanagement. That means that right now today, a March 2008 technical report shows the placer and veins deposit hosts proven and probable reserves of 630,000 tonnes of copper and 10.2 million ounces of gold (483m tonnes grading 0.13% copper and 0.66g/t gold) are sitting idle because they can't pay to get it out of the ground and they don't own them anyway so it is theft to have the country do it but it could have the mine do it but he can't pay them. The mines and the oil fields both aren't working because they don't have the money to have people work them and now the people starving because they can't pay for imports.
A perfect model of a Socialist administration when it runs out of "other people's money".
LMBA Media Centre:
This is a dedicated area of the LBMA website devoted to keeping you up to date with the latest news updates, as well as past and present Press Releases, Publications and Speeches.
www.lbma.org.uk/_blog/lbma_media_centre/post/launch-of-the-precious-metals-code-consultation
Bitcoin News:
It is evident the Chinese Yuan is not in a good place right now. Chinese investors are willing to exchange their Yuan for other assets, even if they must pay a premium price to do so. Physical gold is of particular interest to them right now, despite the government looking to curb capital outflows. One could say Chinese investors find themselves in a gold-crazed scenario right now, and demand is surging at an accelerated pace.
Whenever economic turmoil occurs, the first thing investors flock to are other traditional assets. In most cases, stocks and bonds would be the primary choice, but things are different in China. With the bond market collapsing in recent times, other investments are gaining momentum.
One of those assets is gold, which has always been a precious commodity. Due to its "global" nature, and track record of maintaining its value over time, bullion is a great investment vehicle. Over the years, Chinese investors have pumped a lot of money into buying gold whenever they can. Particularly physical gold is of great interest as of late.
Silver/Jonas Ström:
The largest hoard of Viking silver was found accidentally while filming a news report about illegal treasure hunting. The silver hoard consisted of two parts with a total weight of 67 kg (148 lb.) before conservation and was made up of, among other things, 14,295 coins most of which were Islamic and from other countries. A third deposition containing over 20 kg (44 lb.) of bronze scrap-metal was also found. The three caches had been hidden under the floorboards of a Viking outhouse sometime during the 9th century.
On Friday 16 July 1999, a team of reporters from the Swedish television TV4 were in the socken of Othem on Gotland to film a cultural feature from Almedalen Week. They chose to do a segment on the problem with looting of archaeological sites with archaeologist Jonas Ström acting as their guide along with Kenneth Jonsson, a professor of numismatics, who happened to be on the island at that time. Spillings farm was selected for the filming since about 150 silver coins and bronze objects had been found there earlier by the landowner Björn Engström.
Silver projection for the coming year:
Wherever you turn to look, there will be something in our view that silver has helped to produce. It is no exaggeration to say that ethylene oxide (EO) forms the fabric of the consumer society. Without it we would not have polyurethanes which go into buildings, ships, bedding, and furniture; polyesters used for example in clothing and as polyethylene terephthalate (PET – raw material for plastic bottles); softeners (cork, glue, casein and paper); plasticizers; solvents; cosmetics; lubricants; and last but not least, antifreeze in vehicles. The irony is that the production of ubiquitous EO at low enough cost can only happen in the presence of much, much rarer and more expensive silver.
That crucial connection is made because the commercial production of EO uses silver as a chemical catalyst. This means that as ever greater volumes of EO production are required to satisfy a growing downstream industry, more silver will be needed to catalyze this EO production. But also, even if EO production were to stabilize, the replacement demand for silver in EO production due to the gradual degradation of the catalyst will continue to be an important source of industrial silver demand. Our hedges from our refiners and manufacturers have gone up steadily all year and all indications are we will keep seeing an increase through 2017.
Palladium/Scrap register:
Palladium is the fundamental favorite precious metal next year, according to Citi Research. The bank looks for palladium prices to average $685 an ounce in the fourth quarter, rising throughout the course of next year to average $715 an ounce in 2017.
In 2015, of the 1,170 million ounces (Moz) of physical silver consumed, 589Moz were used for industrial fabrication, equivalent to 50% of total physical demand. (The Silver Institute)
Chinese Tax Breaks do nothing for palladium price/Mining.com:
On Tuesday, the palladium price continued to drift lower with Nymex contracts for March delivery down nearly 1% to $665 an ounce, bringing losses for the precious metal in December to some $110 an ounce. Sister metal platinum is flat for the month, exchanging hands for $919 an ounce on Tuesday. Palladium's continued weakness comes despite news from top consumer China of the extension of tax breaks on purchases of small vehicles due to expire at the end of the year through 2017. Roughly 75% of palladium demand is from the autocatalyst sector.
The Yuan collapse sends China physical gold premium soaring to 3-year:
Two weeks ago, China joined the long procession of countries to declared war on cash and gold. The result has been a new all-time high in the bullion Dealers shops of $40 dollars over the spot on the mainland of China.
Pete's Corner
Kitco News: Orders for durable goods in the U.S. fell by 4.6% to $228.2 billion during November, in line with consensus forecasts, according to a government report Thursday. This snapped a string of four straight monthly increases. Economists had expected a decline of between 4% and 4.8%. The government's durables report covers items with an expected life of at least three years, such as kitchen appliances, computers, furniture, autos, and airplanes. The rise in October orders of durable goods was revised from a previously reported 4.6% gain to an increase of 4.8% instead.
Gold ETF holdings drop for record 28 straight days/Hedge or Die: Bloomberg reports that the last time ETF investors were net buyers of gold was the day Hillary Clinton conceded victory to U.S. President-elect Donald Trump. Holdings have dropped for 28 straight days, the longest run since the ETF's creation in 2004. People keep dumping their paper gold holdings to buy stocks. I think Silver at $15 dollars is really starting to look attractive. Gold will continue to have wild swings this coming year to both sides of the market. I expect logger term bonds to rally some more also tempting people to dump more gold potions. Continue to hedge without giving any quarter to market risk in the coming year as risk mitigation should become everyone mantra for the 2017 business year.
Trivia answer: Origin of name is from the Latin word "cuprum" meaning the island of "Cyprus".
Origin of name is from the Latin word "cuprum" meaning the island of "Cyprus". The story of copper and its principal alloys, bronze and brass, is virtually a chronicle of human endeavor since man emerged from the Stone Age. The ubiquity of the copper metals and their contribution to every civilization since Sumeria and Pre-Dynastic Egypt gives them a unique position in the history of technology. – By B. Webster Smith
—
DISCLAIMER: This article expresses my own ideas and opinions. Any information I have shared are from sources that I believe to be reliable and accurate. I did not receive any financial compensation in writing this post, nor do I own any shares in any company I've mentioned. I encourage any reader to do their own diligent research first before making any investment decisions.