Latest news: Why gold prices have slipped lately
The gold price slipped sharply following Janet Yellen's latest statement although this did little more than reiterate the previous statement made after December's interest rate rise.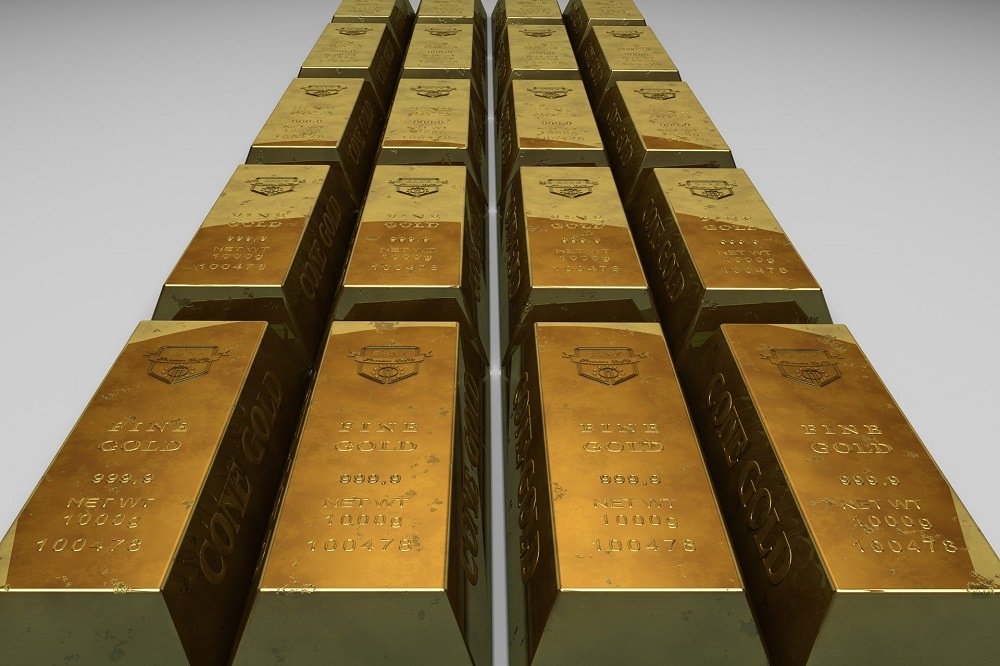 This Friday's market report bring in a lot of news on base and precious metals. Find out what changed in the metals market and why gold prices have fallen.
Declassified CIA memos reveal probes into gold market manipulation/ZeroHedge:
The CIA memorandum bemoans Swiss manipulation of the gold market: "There is strong circumstantial evidence that Zurich bullion dealers, under the leadership of the Union Bank of Switzerland, are again manipulating the gold markets. London bullion dealers had hoped that the 1969 agreement between the IMF and South Africa would restore London as the focal point of the world gold market. It has not."
CIA concerns of gold market manipulation.
Pete:
Ironically, as page 5 of the memorandum notes, much of the recent gold fix rigging exposed in recent year, was correctly anticipated by the CIA some 47 years ago:
Gold Trivia Question for Friday:
In the beginning of 2012, we had a new country named the largest gold producer. Which was it?
Same old, same old – Yellen speaks, gold falls/Lawrie Williams:
The gold price slipped sharply following Janet Yellen's latest statement although this did little more than reiterate the previous statement made after December's interest rate rise.
Gold tech review from Scotiabank:
Gold closed slightly lower today, at 1212. Resistance is at 1230.30 – the 50% Fibo retracement level of the Nov High – Dec Low range. Support is at 1173.50 (23.6% Fibo level), with near-term support at 1204.90 (38.2% Fibo level). MACD and momentum indicators are biased to the upside and I remain bullish gold, targeting 1255.70 (61.8% Fibo level).
Silver in medicine/SilverInstitute:
Silver has been associated with human medicine and healthcare for over two millennia. The 'father of modern medicine,' Hippocrates, wrote of using silver to improve wound care around 400 BC, and during the intervening years, silver has featured in a wide range of writings, most of which highlight its capabilities particularly with regards to limiting inflammation and infection. The interest in silver in medicine was probably spurred by the long-held knowledge that silver kept many perishable items fresher for longer periods of time – for example, silver coins were often dropped into barrels of water and milk on long journeys to slow their degradation. While it was not understood at the time, under these conditions silver ions are formed which interrupt many microbial processes associated with spoilage. It is this relatively simple piece of science which ultimately drove the medical community's interest in silver.
US Mint/Silver:
American Silver Eagle Sales Spike Out of the Gate in 2017. U.S. Mint Sells 3,747,500 American Silver Eagles on First Day of 2017. Sales of American Silver Eagle Coins on the First Day of 2017 were 35% Higher than First Day of 2016. First Day 2017 sales of American Silver Eagles were higher than total annual sales of 1996 (3,466,000) and 1997 (3,636,000). Zaner Metals has 2017 Silver Eagles in stock today.
Copper/Mining.com:
In afternoon trade on Tuesday copper for delivery in March traded more than 3% lower at $2.6045 per pound ($5,742 a ton) in New York. The decline came despite a plunge in the value of the US dollar which usually moves in the opposite direction of commodity prices following comments by president-elect Trump questioning Washington's decades-old strong dollar policy.
According to a survey of 22 investment banks and other commodity research institutions released by FocusEconomics on Tuesday analysts and investors are far from sanguine about the prospects for the metal over the rest of the year.
Despite 13 of the analysts polled raising their previous forecasts for the copper price by the end of this year, of those polled only a handful sees copper averaging the final quarter of 2017 above the current spot price. Despite predictions of an improving price environment over the course of 2017, the median estimate for the average price in Q4 2017 is more than 9% below today's ruling price.
Arizona/Mining Journal:
Taseko Mines of Vancouver has completed technical work at its Florence copper project 100 km southeast of Phoenix and significantly improved the project economics. Injection wells at the Florence copper site in Arizona. Florence is an advanced in situ copper project. Most of phase 1 operating permits are in place; only two more are required to begin testing. Major power, transportation, road, and rail infrastructure are in place. Taseko acquired Florence when it acquired the former owner in 2014.
These are the highlights of the most recent project analysis:
Pre-tax net present value of US$920 million at a 7.5% discount rate;
Pre-tax internal rate of return of 44% with a 2.3-year payback;
Operating costs of US$1.10 per lb. LME grade cathode copper;
Total life of mine production in excess of 1.7 billion lb. of copper;
Average annual production of 81 million lb. of copper for the 21-year mine life; and
Total pre-production capital cost of US$200 million.
Taseko puts probable reserves at 345 million tons averaging 0.36% Cu.
Pete:
I place Copper Hedges for 25,000 pounds (25 short tons) at a dollar a ton which can be tax deductible depending on your business structure. I never understand why companies call me after their cash flow problems develop and not before?
Lawrie Williams/A dismal future for PGM (Platinum & Palladium):
Recently watching a promotional video from Volkswagen about its proposed all-electric Transporter/Kombi/Microbus replacement – the VW ID Buzz – it was brought home to me how far the electric motor vehicle replacement has developed. While VW's ID range is only conceptual at the moment it is due for production before the end of the decade and with the small saloon car version apparently having a range of up to 350 miles, and costing about the same as a VW Golf, and the ID Buzz around 250 miles, plus rapid wireless charging capability (well 30 minutes up to an 80% charge), these would seem to have already overcome many of the perceived drawbacks of current limited range all-electric vehicles.
Remember they use a lot of copper wire!
Pete's Corner:
Bloomberg – Eddie Van Der Walt/Gold Caught Between Rates & Inflation Crushes Volatility: Caught between two forces, investors are holding off placing big bets on the metal, sending the cost of gold options lower.
Here is where the market stands:
Six-month implied volatility on gold, which has had a tendency to move closely together with the 10-year breakeven rate, has decorrelated from it. Spot gold has rebounded 7.9 percent since a December low, though it still trades below its five-year average. On Tuesday, it climbed for a seventh straight day, its longest streak since November. The cost of hedging against SPDR Gold Shares declines in the next three months is falling back toward its annual mean, after surging to a more than one-year high following the U.S. presidential election. Holdings in exchange-traded funds backed by bullion have slipped 12 percent since a high in 2016, as the surge in the Bloomberg Dollar Spot Index hurt demand for assets priced in the currency.
US Homebuilder Confidence Retreats from Highest in 11 Year – Key Points/Bloomberg: Builder sentiment gauge fell to 67 (forecast was 69) from a revised 69 in Dec.; readings below 50 indicate respondents report poor market conditions.
Gauge of current sales dropped to 72 from 75.
Index of prospective buyer traffic at 51 after 52.
Measure of six-month sales outlook fell to 76 from 78.
WSJ – Goldman's Trump trade/Buy the most highly taxed companies:
I never tout but I will point out that American Mining companies get clobbered from the taxman so if anyone is looking for a mining stock I might suggest looking for a metals producer here for some good returns. There is if I ever touted a stock, which I would never do…
Cool metals facts/Krastsvetmet:
Of all the substances, osmium has the highest density. It is contained in super hard and wear-resistant alloys with iridium and ruthenium, which are applied in the aerospace industry. Microscopic osmium additives to steel allow you to create the sharpest blades for technical and medical knives. The alloy of osmium (10%) and platinum (90%) saves lives, as it is used in surgical implants. Krastsvetmet is Russia's absolute leader in the refining of osmium. Since the 1950s, Krastsvetmet has been producing this unique metal in the form of powder with the main component content up to 99.98 %
Friday's Trivia Answer:
China is the leading gold producer worldwide. In 2012, it produced almost 14 percent of all the world's gold. The United States, meanwhile, has the most gold in terms of reserves. But when it comes to decorative gold, look to India–the threads used to make their saris make use of over 20 percent in gold ornamentation.
—
DISCLAIMER: This article expresses my own ideas and opinions. Any information I have shared are from sources that I believe to be reliable and accurate. I did not receive any financial compensation in writing this post, nor do I own any shares in any company I've mentioned. I encourage any reader to do their own diligent research first before making any investment decisions.