How to build effective online courses through social media marketing
Once you have a niche market you can start to develop your business scheme and build your brand.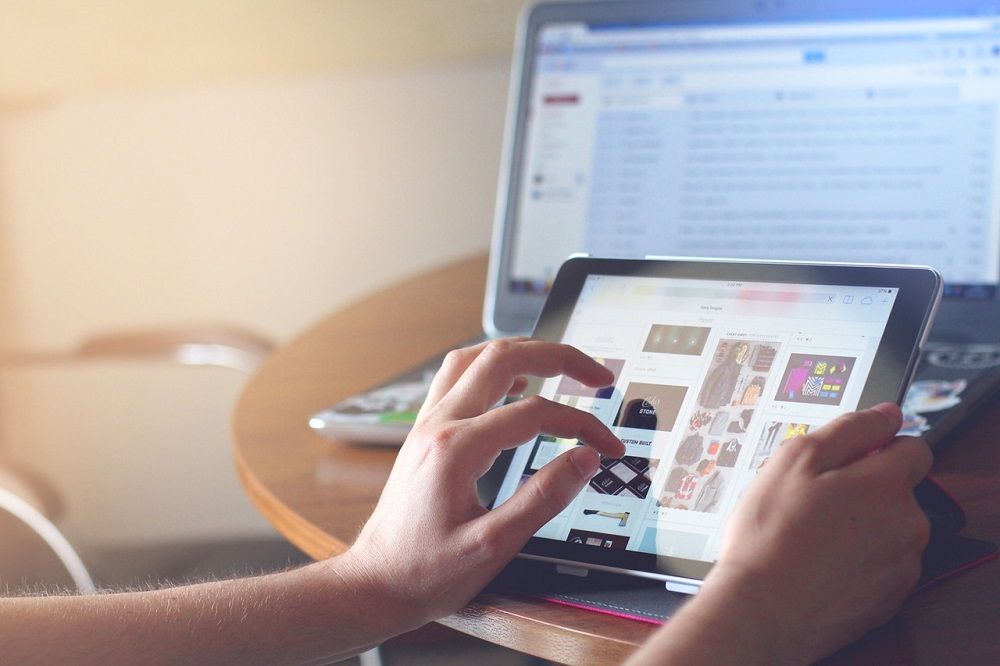 Nowadays promoting just about any piece of content online has become a prevalent practice, whether it´s a photo, a meme, a looped video, or plain old text we are constantly communicating. All of this built-in technology into smartphones has allowed for massive sharing on social networks, which offers great opportunities for brands to really target their efforts.
Social media networking has been on the rise for some time now and there are no signs of slowing down. Since most of us rely on technology we have also shifted to learning through online courses. It has become especially popular, cost effective, and valuable tool to harness. As it turns out social media and content will remain as the top priorities for marketers in 2017, according to Statista.
As indicated in the above visual graphic, exactly 56 percent of the respondents plan to increase spending on social media. In addition, marketing your content or content marketing will also see an increase of 55 percent. The model for marketing and advertising has steered from a traditional sales pitch since audiences run away from this outdated approach.
In today´s busy social media and business ecosystem, online communications transpire very rapidly. So it's important to be mindful what are the specific practices needed to be put in place to really target your audience from a particular social channel. Whether you are in business or education you need to tailor content strategically.
Online courses do not need to be too specific or too academic. Remember that folks are seeking hacks and actionable solutions to everyday problems. So do not think for a split second that your expertise may not come in handy for a group or community of individuals.
In the subsequent sections, I will discuss strategies to build an online course, choose content management system (CMS) providers and how crucial it is for a platform to be optimized for social media networking.
Four tips to build your online course and generate a buzz
When it comes to marketing or profiling your next best venture you need to think about who your audience is above everything else. Once you have a niche market you can start to develop your business scheme and build your brand. It is important to note that in order to launch an online course you must have had some previous experience using social media, and have a track record.
So, what are the four broad steps to consider launching an online course? According to Yourstory.com post, these are the following steps or ways to profit from an online course:
– Increasing brand value
– Becoming a subject expert
– Providing a networking medium
– It's a great way to make money
With all of the available tools and the accompanying technology, branding is the name of the game. Depending on the size of the enterprise, and the team you will need to have in order to host webinars-not to mention organize an online course to explain the nature of your service. This is a much less invasive and aggressive tactic to use because customers prefer to learn about is new.
Think of it as starting a genuine conversation about a problem someone has, and tie in your service in a customer-friendly way. Use the social media customer service skills of good listening and offer an experience that is equivalent to an unforgettable journey to a spectacular destination. This is the feeling people will remember you by always.
Becoming a subject expert will help you in the long run. Why? Simply because you have to start somewhere and not everyone possesses and expertise. So find a niche community to whom it can provide practical solutions.
Once you choose a topic everything on social media is about content or data shared via these channels. To share your service or content for your audience´s needs you can create Facebook Groups, Twitter Lists, LinkedIn Groups, Pinterest Boards, etc. This helps build your audience and potentially land partnerships with like-minded businesses.
You might not grow over night or over a six month period. But charging for tutorials or consultation services is a great way to build revenue over time. You will be meeting people, spreading expertise and growing your audience. This is one of the reasons that launching an online course and marketing via social media is the best of both worlds.
Choosing an ideal CMS system optimized for social media
When looking to bank on the right technology platform Kajabi and Teachable come to mind. Kajabi´s headquarters is based in Orange County, Ca and Teachable in New York, NY.
Kajabi offers a one-stop-shop solution that allows online instructors and business owners to create, market and sell courses. On the other hand, Teachable has over 75,000 instructors online using their technology and platform.
A blog post compares side-by-side the pros and cons of both. What you want to ultimately is to capture leads. In other words, generate business after providing a service through an online learning course.
Final thoughts
Generating a buzz with your content and marketing it is the next frontier. Content is the new asset that will bring in not just customers but showcase how products are built and formulated into something concrete. The technology allows painting a carefully crafted image that offers tangible solutions.
If you had to choose between what platforms to kick-start your online course on social media Kajabi gets the edge. As explained in an analysis by the Socialmediasun.com, you will monetize your efforts with Kajabi´s multifaceted platform. They have templates that are mobile responsive, house your courses including videos and allow you to engage your targeted customer.
The functionality and features (Kajabi) work seamlessly with social media networks, compared to Teachable. You want to focus on your core efforts and not have to worry about all the technical aspects.
—
DISCLAIMER: This article expresses my own ideas and opinions. Any information I have shared are from sources that I believe to be reliable and accurate. I did not receive any financial compensation in writing this post, nor do I own any shares in any company I've mentioned. I encourage any reader to do their own diligent research first before making any investment decisions.