Optimizing social media engagement for your business
Here's your 2019 business guide to Instagram Stories, Posts and Live Videos.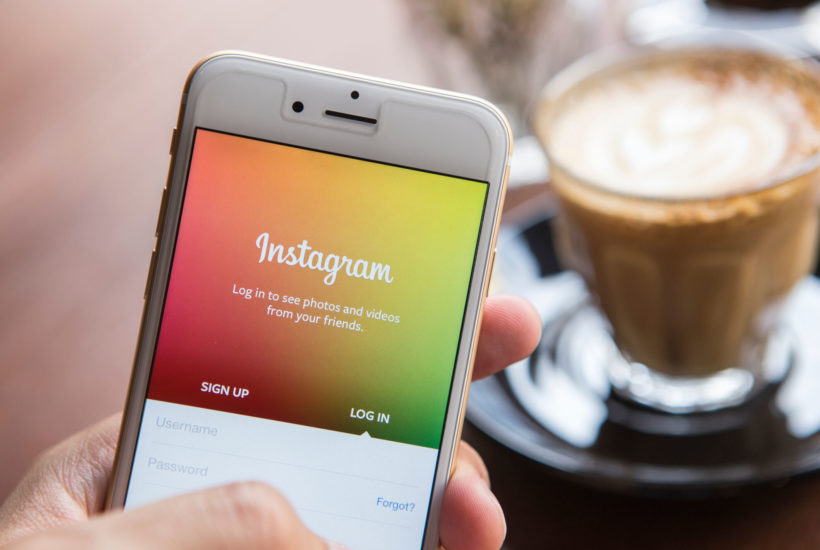 I've said it many times in the past, and I'll say it again: social media is probably the most powerful way to share your brand with the world. It can be an incredibly cost-effective method to grow followers and build engagement.
Instagram can be a challenging platform for business owners to understand.
Some might use it as a personal photo sharing platform to post about family vacations or food, but not know how to utilize it beyond that.
So, how can IG work for your business?
First, let's go over the basics:
Instagram Posts
This is the original feature of the platform where you post images or videos with captions and hashtags. You can also tag users and locations.
Instagram Stories
Here's where you can share videos and photos that last for 24 hours, then disappear. As of January 2019, there 500 million Instagrammers use Stories on a daily basis. Businesses have started using them as a content marketing strategy, aiming to increase brand awareness and engagement.
The ability to add polls, hashtags, animated gifs, or stickers has made them a valuable tool for a two-way conversation that puts humanness to your brand.
Plus, with so many people engaging with mobile media, it's the perfect way to capture attention as users scroll through their feed.
Keds created a 6-part story sneaker-brand Keds to promote their wedding collection. The story flipped to reveal more styles and quotes.
Instagram Live
This feature was introduced in November 2016, a few months after the launch of IG Stories. Similar to Facebook Live, your followers will get notifications when you start a video. However, once a live video has ended, it's no longer visible in the app unless you share a replay of it.
A Livestream survey showed that 80% of people would rather watch a live video from a company than read a blog, and 82% prefer live video over text-based social posts. Those are high numbers!
When it comes to posting live video, you can really get creative (as long as you're staying true to your brand). Ensure what you're saying is interesting to your followers: nobody wants to watch you rattle off product descriptions or hear something they already know.
When to Use What
Now that we've covered the basics, let's go over how to get the optimal results for your efforts.
Because they only last for a short time, Instagram Live and Stories are ideal for things like:
Behind the scenes sneak peeks

Product launches and new products

Events you or your staff attend such as conferences or galas

Giveaways

Interviews or Q&As
Posts are great for content you want to live on your page for a long time, or things that don't have an expiry date. You also don't want to put all your efforts into Stories and Live only to have would-be followers land on an account with sparse posts.
If you're stressing out about what should be an Instagram post vs. a story vs. a Live video, don't!
Sometimes, it makes sense to use all three, while other times one or two will be your sweet spot. It can be a good idea to cross promote using videos and images, as some people will be more likely to scroll through Stories, and other people might miss your Live footage.
Just stop and think before you post: how is this adding value to my followers' lives?
5 Ways to Get the Most Out of IG
Before you start pushing out content, you'll need to create a content marketing strategy—otherwise, you're just throwing things out there and hoping something will stick.
Make the right impression by:
Promoting Instagram Live streams in advance. "If you build it, they will come," doesn't apply to websites, and it doesn't apply to your IG vids, either. Start by teasing your big reveal in a post, or even use IG Stories featuring details about your upcoming broadcast to generate excitement.
Having a content marketing strategy. Think ahead about what type of things you want to post, and what will ensure an engaging and consistent experience for your audience.

You don't necessarily have to commit to posting a story every week (unless you want to); however, crafting the right narrative around product launches, events and other exciting happenings will have your followers coming back for more.
Preparing for your presentation. You don't want to read off of a cue card, but you need to be comfortable with what you're saying. Treat your appearance like you would a speech or presentation, practicing in front of the camera before you actually go live. Then, you can watch your recording and tweak anything you want before you share it with all your followers.
Remembering to geotag. This is for posts and Stories (not Live), and it's an important one if you want to target local followers or customers.

Tagging your location when it's relevant means people who are checking out that spot will see you! This won't work for every type of business, but if you have a brick and mortar store or sell services in a particular area, it can be a valuable tool to drive walk-in traffic or leads.
Measuring results. It's easy to see how many people liked or commented on an image, or which followers watched your video. This is a key part of the process that many entrepreneurs and small business owners miss.

Certain types of content will be engaged with more, while others may not be popular at all, and which content does best might surprise you!
(Featured image by DepositPhotos)
—
DISCLAIMER: This article expresses my own ideas and opinions. Any information I have shared are from sources that I believe to be reliable and accurate. I did not receive any financial compensation for writing this post, nor do I own any shares in any company I've mentioned. I encourage any reader to do their own diligent research first before making any investment decisions.