Poland to install purifying tower before Europe top court's ruling on air quality
The purifying tower will be installed as an effort of Poland to reduce air pollution in the country.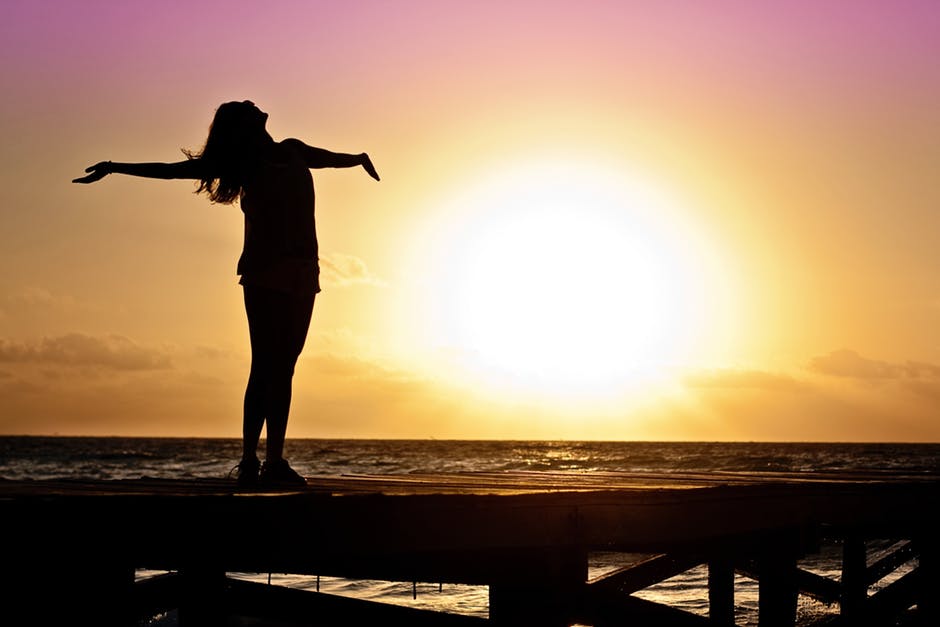 This February, the world's largest air pollution vacuum, the Smog Free Tower, is set to break ground in Poland—a few days before the European Court of Justice is slated to decide whether the country failed to take action against its hazardous levels of air pollution. 
Dutch designer Daan Roosegaarde's 7-meter high tower-like device, which turns polluted air it sucks into a cleaner state while filtering particulate matters to be used in producing gems for jewelry, will be installed at Park Jordana in Kraków, Poland on Feb. 15 as part of Roosegaarde's sustainability project.
Studio Roosegaarde, the Dutch artist's international design company, said the equipment—most suitably installed in public spaces—can clean more than 30,000 cubic meters of air per hour and uses no more electricity than a water boiler.
The tower first rose in Rotterdam and Amsterdam before touring China in 2016 where local regulators have been recently tackling the damaging level of the Southeast Asian country's carbon footprint more than ever, alongside a gargantuan investment on environmental protection.
"The city of Kraków was chosen for the Smog Free Project as a leader in tackling the smog combat by taking clean air-oriented actions in Poland," Studio Roosegaarde said, adding that the Dutch designer's project is part of his oeuvre "Landscapes of the Future," which aims to improve the quality of daily life in urban environments.
Roosegaarde also designed the Smog Free Rings, which will be featured at the Museum of Contemporary Art in Kraków (MOCAK). Compressed smog particles collected from the tower are used in making the rings.
The partner of Smog Free Tower Project in Poland is ING Bank Śląski S.A and is supported by the Municipality of Kraków, the Embassy of the Kingdom of the Netherlands' in Poland and MOCAK.
In its global air pollution database map, the World Health Organization estimates Kraków's particulate-matter pollution, a complex mixture of extremely small particles and liquid droplets in the air that can affect the heart and lungs once inhaled, can reach six times the levels considered safe on high-smog-alert days.
The move seems to be one of Poland's efforts to go green as it faces charges at Europe's highest court for allegedly breaching the limit on hazardous pollutants.
It may be recalled that in 2015, the European Commission elevated its dissatisfaction over Poland's air quality management to the European Court of Justice.
The Commission said Poland's daily limit values for the airborne particles or particulate matter 10 (PM10)—which are less than 10 microns in diameter and can cause asthma, cardiovascular problems, lung cancer and premature deaths—were "persistently" surpassed in 35 out of 46 air quality zones for at least in the last few years predominantly due to domestic heating.
The Commission has adjusted limit values for PM10 since 2005 and has since launched a clampdown against member-states that fail to comply or at least set appropriate measures to address an exceedance to the cap.
The Commission expects a ruling over its legal battle with Poland out by Feb. 22. 
If found guilty, the European country may be faced with a hefty fine of PLN 4 billion.
Last Jan. 30, the Commission threatened to take nine member-states—Czech Republic, Germany, Spain, France, Italy, Hungary, Romania, Slovakia and the United Kingdom—to court for failing to convince Commissioner for Environment Karmenu Vella of adopting sufficient measures to cut air pollution.
Vella gave the nine countries until the end of next week to submit proposals "on how they intend to comply with EU law on air quality or else face legal action."
The Commission first held legal victory against Bulgaria in a landmark decision in April of last year, which marked the first to impose a country to improve its air quality management.