Politics and gold: The influence on prices
Not only will Trump's plan to cut regulations be positive for the mining sector, but his economic and fiscal proposals will boost demand for raw materials.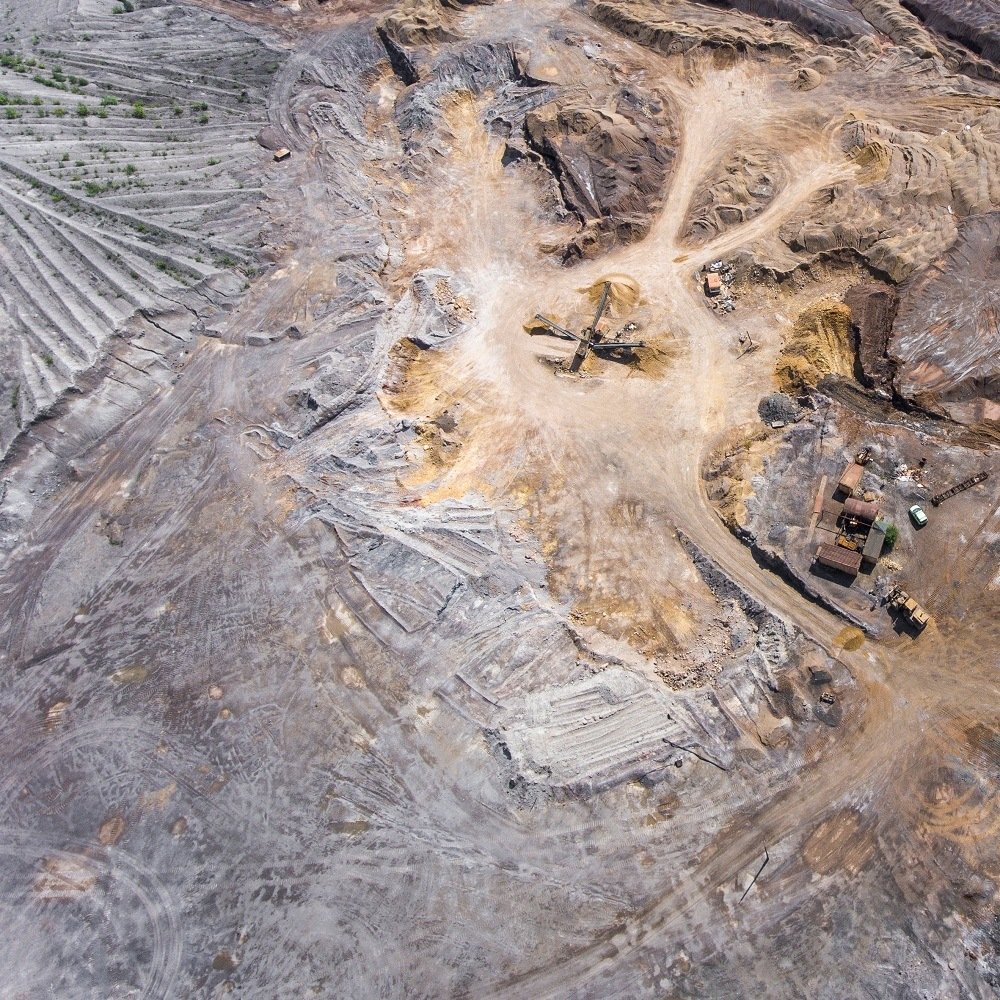 Will Trump's plan to reduce regulations have a positive impact on the mining industry? Will his economic and fiscal proposals promote demand for raw materials and affect prices in the mining sector?
Central Bank Purchases of Gold This Week/Sputnik:
The amount of monetary gold in Russia's international reserves grew by 14.7 percent [199 tonnes] and totals 51.9 million troy ounces [1,614.27 tonnes], according to the statement of the Bank of Russia.
Mid-Week Trivia:
What disease is thought to be treated by gold?
Congratulations to OceanaGold as it announces first gold pour at the Haile Gold Mine in South Carolina:
OceanaGold Corporation (TSX/ASX: OGC) is pleased to announce the first gold production at the Haile Gold Mine. Today, the operation poured its first gold doré bars totaling 445 ounces.
Mick Wilkes, President and CEO of OceanaGold said, "The first gold pour at Haile is another significant achievement for the Company, the valued communities of Kershaw and Lancaster, and the state of South Carolina. This achievement marks the first gold production from the Haile Gold Mine in 25 years, and nearly 190 years since gold was first produced there. The Haile Gold Mine is a world-class asset with leading margins, a growing resource, and significant expansion potential. We at Zaner Metals are always happy to see American Miners working and all they need now is to hedge on the Tornado Platform for mining risk to make it complete cycle.
Shanghai daily gold benchmark historical prices:
The Shanghai Gold Benchmark Price, or Shanghai Gold Fix, is the result of an auction held twice daily on trading days by the Shanghai Gold Exchange (SGE), at 10:15 am and 2:15 PM, Beijing Time. Intended to represent a price where supply and demand reach a balance, the benchmark is quoted in RMB per gram, and based on the auction of physical lots of 1 kilogram of gold, with a purity of 99.99% or higher, to be delivered in the form of standard gold ingots to certified SGE vault facilities.
Pete: I have been getting some questions of late on the Shanghai Gold Fix as it has been in backwardation and we actually blew the back month spreads up last week for a short time. I just found a very good description on Kitco's back pages. I hope this answers your questions.
Rajendra Jadhav & Apeksha Nair/Reuters:
Gold demand slowed in India this week as buyers postponed purchases on expectation of a cut in import duty and after a rebound in prices, while it was tepid across other major trading centers in Asia. India was the world's second-largest consumer of the metal, dealers were charging a premium of up to $2 an ounce this week over official domestic prices that include a 10 percent import tax. The premiums were at $1 last week so demand has picked up in India.
Gold, copper offer best opportunities in a Trump presidency/KitcoNews:
In an interview with Kitco News, Duane Parnham, chairman of Broadway Gold Mining — which is in early stage development of its Madison project, a gold and copper mine located in southwestern Montana — said that he sees both commodities and the entire resource sector benefiting in the long term.
Gold is seeing some renewed buying pressure with February futures last trading at $1,203 an ounce, up almost 4.5% since the start of the year. At the same time, Comex copper futures last traded at 2.605 per pound, up almost 4% since the start of the year. Parnham, who has more than 30 years of experience in the mining sector, said that not only will Trump's plan to cut regulations be positive for the mining sector, but his economic and fiscal proposals will boost demand for raw materials.
Copper/Bloomberg:
After copper prices tumbled, Chile has posted its slowest three years of growth since the economic collapse of 1981. At the same time, copper grades are falling, making Chile less competitive with other commodity-rich nations such as Peru. The state-owned copper giant Codelco is in the middle of an $18 billion investment plan, just to maintain production at current levels.
While Bachelet's administration has stressed the productivity drive, many in industry have criticized her for focusing on redistributing wealth, rather than creating it. A 2014 tax law raised fiscal revenue by 3 percentage points of GDP to finance education and health spending. At the same time, labor laws have strengthened the bargaining rights of trade unions. So, the question on the table right now is will Chile maintain production and meet it's 18 billion Dollar commitment, stay tuned?
The Chilean Copper Commission upped its price estimates for this year and 2018 from its previous forecast in a report released on Monday, but the government forecaster for the world's top exporting country, still sees copper averaging below today's ruling price.
After contracting in 2016, US copper demand will grow 2.5% this year, offsetting slower growth in China US demand growth to push copper market into deficit.
Cochilco said it projected average copper prices of $2.40 per pound in 2017, up from its prior estimate of $2.20, citing expectations that proposed increased fiscal spending in the US will boost demand for the metal widely used in construction and manufacturing. Prices should improve further to average $2.50 per pound in 2018. The copper price averaged $2.21 in 2016.
The palladium price continued its strong run/Mining.com:
PGM price strength comes on the back of declining output from top producer South Africa, which together with Russia is responsible for more than 80% of global supply of the metals. On the demand side the outlook for palladium and to a lesser extent platinum is also positive. Top consumer China in December extended tax breaks on purchases of small vehicles which were due to expire at the end of 2016 through this year. Roughly 75% of palladium demand is from the auto catalyst sector.
Top consumer China in December Extended Tax Breaks on Purchases of Small Vehicles: Data released this week showed South African output fell by 8.9% year on year and 3.4% month on month in November. In the January to November period, PGM production was down by 2.1% compared to 2015.
Pete's Corner:
As you know I have actively supported Mr. Giancarlo for this post. I hope the transition is very smooth for him.
Washington, DC — Commissioner J. Christopher Giancarlo was designated per seriatim as Acting Chairman of the U.S. Commodity Futures Trading Commission (CFTC) today, January 20, 2017.
From 2001 to 2014, Giancarlo served as the Executive Vice President of GFI Group Inc, an intermediary in the global over-the-counter and listed markets that offers trading technologies and products to financial market participants (NYSE: GFIG). [5] Giancarlo was responsible for GFI's strategic transactions and relationships, including mergers and acquisitions, equity finance, investment banking, strategy development, analyst and investor communications and government relations. During his tenure, Giancarlo directed GFI's initial public offering in 2005 and led the acquisition strategies of Trayport Limited and Amerex Brokers LLC.
London metal exchange CEO resigns after a torrid year/Business News:
London Metal Exchange (LME) Chief Executive Garry Jones is stepping down, after just three years at the helm of the world's largest and oldest metals market, parent company Hong Kong Exchanges and Clearing Ltd (HKEX) said on Monday. HKEX did not say why Jones is leaving, but metal industry sources say tumbling volumes, conflict with its core members and lack of strategic vision created a storm the LME leadership had trouble resolving. The LME declined to comment.
Pro-Business Dmitry Medvedev has been reelected/RT:
Dmitry Medvedev has been reelected as chairman of parliamentary majority party United Russia. Other senior leaders of the party also retained their posts and State Duma Speaker Vyacheslav Volodin joined its Supreme Council.
United Russia made major changes to its elections program before the State Duma polls of 2016, shifting from social-oriented policies used during the recent economic boom to pro-business steps and measures that would help to maintain social peace in times of economic crisis. The plan led the party to an unprecedented victory – United Russia received 343 seats in the 450-seat lower house, with its closest competitors, the Communist Party, winning just 42.
David Irwin:
I love the famous call of Henry V, as imagined by Shakespeare: "Unto the breach, once more, dear friends, once more. Or close the wall up with our English dead." Most analogies between real battle and peaceable affairs are hollow, but the link from King Henry to the entrepreneur is just too good. So here goes…
After invading France in 1415, the English face the enemy at Harfleur. A breach has opened in the stone wall of the town. It is this breach — this void — that must be seized. Our own lives are constantly presenting us with voids that someone just has to jump into. Changes in technology create holes in previously solid structures. Obvious recent case: smartphone's and GPS rip open the taxi system. Most companies have holes opening internally and in their markets, all the time, until they just become too gaping for someone to ignore. Their walls of Harfleur will be closed up, either to their benefit, or with their equivalent of "our English dead."
Pete:
Now the election is over we as a people, in my personal opinion, need to recognize the weakness in our computer systems and fill the holes that appear to be so easily breached. An alliance needs to be formed between business community and the watch dogs to help shore up the battlements.
Tidbits for the Mid-Week:
China's fourth quarter GDP growth came in at 6.8% compared with a forecast of 6.7% boosting expectations of healthy demand for oil. Official U.S. crude inventories unexpectedly rose in the latest week when they were forecast to fall.
In remarks delivered to the Commonwealth Club in San Francisco on Wednesday, Yellen said it would "makes sense" for the U.S. central bank to gradually lift interest rates with the U.S. economy close to full employment and inflation headed toward the Fed's 2% goal.
Jennifer Ablan:
Venezuela 2016 inflation hits 800 percent, GDP shrinks 19 percent.
Malaysia Central Bank keeps rates steady/WSJ:
Malaysia's central bank leaves its policy rate unchanged after signs of improvement in the economy. Our kilo bar dealers are very happy today.
Ireland's monetary gold reserves/GoldSeek.com:
For many years Ireland held 14 tonnes in its monetary gold reserves. This remained the case until the end of 1998. In January 1999, as part of Eurozone foreign exchange transfers to the newly established ECB, the Central Bank of Ireland transferred 8 tonnes of gold to the ECB at the birth of the Euro, leaving it as the guardian of just 6 tonnes of gold. This 6 tonne holding has remained static ever since, at least at a reporting level. Most of this 6 tonnes of gold is supposedly stored at the Bank of England in London in the form of gold bars. A small residual of the 6 tonnes is held in the form of gold coins and stored at one of the Central Bank of Ireland sites in Dublin.
Mid-Week Trivia Answer:
A medical study in France during the early twentieth century suggests that gold is an effective treatment for rheumatoid arthritis.
—
DISCLAIMER: This article expresses my own ideas and opinions. Any information I have shared are from sources that I believe to be reliable and accurate. I did not receive any financial compensation in writing this post, nor do I own any shares in any company I've mentioned. I encourage any reader to do their own diligent research first before making any investment decisions.