Precious metals outlook still good for 2017 despite dip in gold, silver prices
Amid a low start in gold and silver prices for the week starting March 6th, the precious metals outlook for this year is still positive for many analysts.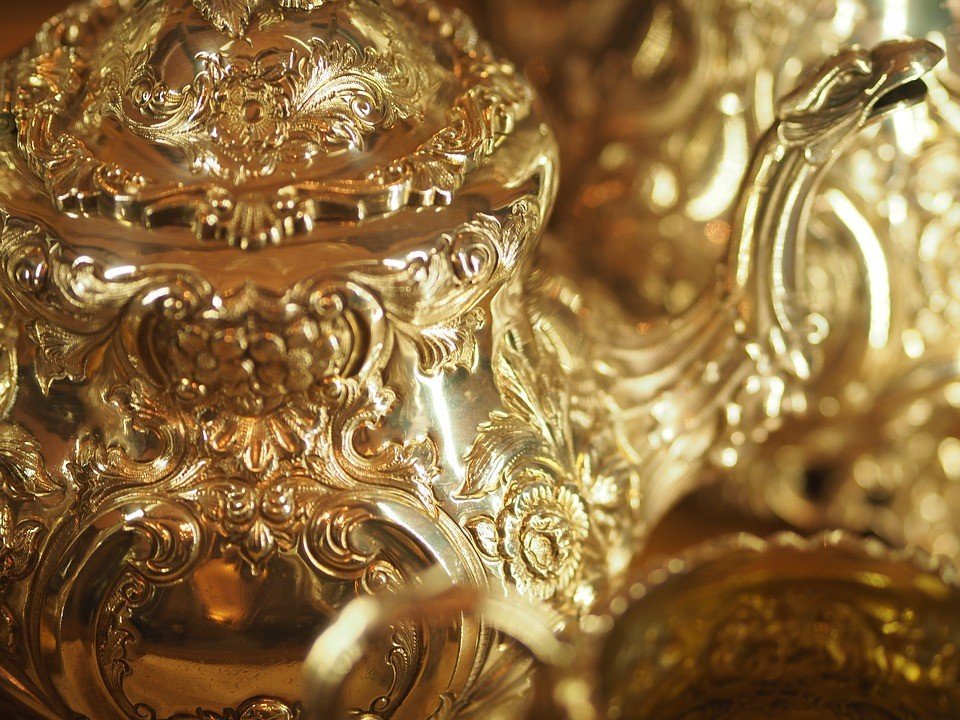 Gold and a few other precious metals just might be the commodities to watch in 2017—despite a low start in gold and silver prices for the week beginning March 6th. Spot gold slid 0.45 percent to just below $1,230 per ounce in New York. Surprisingly, gold futures for April actually went up. 
Spot silver also slid 0.8 percent to trade right at $17.80 per ounce. Despite this most recent dip, one analyst says silver rises and falls in a cycle, and the general outlook for silver in the medium- and long-term would still be favorable. 
This dip in some metals and other commodities is not really surprising as the market increasingly prepares for what proved to be the inevitable hike in interest rates by the U.S. Federal Reserve. Still, metals have shown resilience and are maintaining their gains from early in the year.
One forecast by The Street says this decline in precious metal stocks may continue in the next few months. However, keep in mind that this is just one forecast and at best, the outlooks for precious metals are mixed.
Global gold stocks
The drop in gold stocks might not last long—or would not get so low, as developments in Europe and Asia are causing jitters and this is pushing demand for gold as a safe haven. 
One example is France, where events are strengthening the candidacy of Marine Le Pan and the chance that his National Front will dominate the coming elections. Earlier, Le Pen had promised to renegotiate France's status in the European Union, as well as its involvement in the common currency.
Over in Asia, the most disturbing news so far is North Korea's launch of four ballistic missiles on Monday into the Sea of Japan. This is causing instability in the East Asian region, with Japan, South Korea, and the United States promising an appropriate response to defend against possible threats.
Rhodium outlook
The outlook is much sunnier for another precious metal, rhodium, which is used together with palladium to remove toxins from gasoline. Devices called autocatalysts are installed in cars' gasoline engines to filter and convert pollutants into harmful gasses–rhodium and palladium are two of the substances built into these autocatalysts.
Rhodium made a spectacular turnaround, climbing for the past seven months—its best rally in a decade as it rose by 19 percent this year.
Rhodium's rally is driven primarily by industrial customers since it has a wide variety of uses in the manufacture of many products. Besides its use in cars, it is also an alloy component for increasing the corrosion resistance of palladium and platinum. Rhodium is an important element in spark plugs for aircraft, plating for optical instruments, and even in neutron detectors for nuclear reactors. 
Interestingly, robust vehicle sales in China have also been pushing demand for rhodium. China was expected to raise the sales tax for vehicles, but it turned out to be not as high as anticipated. This created brisk sales for small cars.
Economic and political factors
Reviewing the literature available online, it seems wise for investors not to be so concerned with any dips in precious metals. Many factors, economic and political, will definitely cause cyclical rises and falls in the values of precious metals—but overall they are simply too important so that they will tend to stabilize at higher prices, or at least not drop down too much. In any case, and as mentioned earlier, the fall in gold prices might not last long.
As this report from Sprott points out, in the case of gold—but this may be true for other precious metals as well, in varying degrees: 
"Our thesis is that inevitable resolution of epic monetary and financial imbalances will accelerate the rate of capital migration from global financial assets towards gold and other precious assets in a precipitous fashion. Given the comparatively tiny stock of investable gold, we expect gold's price to stabilize at significantly higher prices."