How does your professional picture affect your career?
Professional photos give the impression you care about your personal and professional image. That favorable perception others have of you will greatly enhance the success of your business.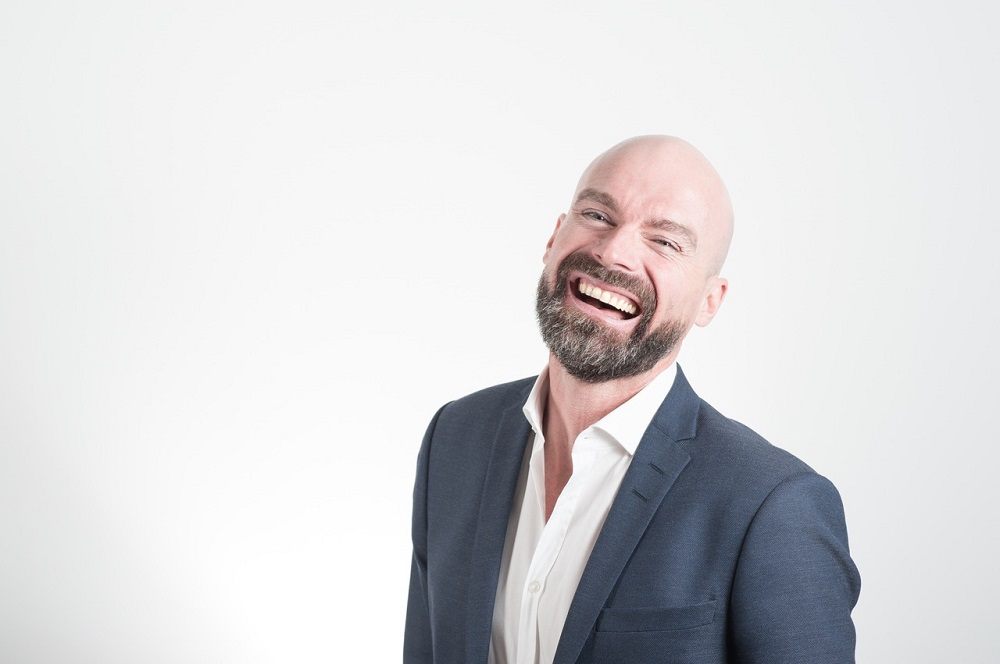 Does your social media profile photo reflect the professional business brand image you want to be perceived as by prospects? What about your website or other touchpoints a prospective client might encounter to help them determine if you are the best person to work with?
I find many solopreneurs and business owners are not as keenly aware as they should be about how acutely important professional headshots are to their personal and business brand.
I know I didn't for many years until I finally broke down and had my first photoshoot done a few years back.
Wow, what a difference it made to my overall brand positioning and the perception others had of me as a business professional! Suddenly the first impression I was making on prospective clients and business-related connections was far more favorable.
All thanks to Taneane Twele of TT Photography in Mission and Judy Doduk of Judy D Beauty in Abbotsford who have teamed up to provide photography, makeup, and even hair services in their Shine Portraits package.
Since it's been 3 years since those initial photos were taken, I recently headed back to Taneane's studio to better reflect how I look today.
I know how many business owners strongly resist having professional photos done. Me too. I was overweight and avoided the camera lens at all costs. But somehow, miraculously as far as I was concerned, Taneane was able to position me in various poses that showcased me instead of the excess weight I was carrying.
Whatever your reasons for avoiding the camera, trust me when I tell you a professional photographer, combined with the professional make-up application, will make a world of difference and enable you to be showcased professionally in front of your prospects and clients.
At the end of the day, professional photos give the impression you care about your personal and professional image. It's that favorable perception others have of you that will greatly enhance the success of your business.
If your profile photo was taken years ago or not done by a professional photographer, it's time to step up and create a better lasting impression by booking a professional photoshoot. And once you have your new photos in hand, ensure you use them!
Here are several places to incorporate your professional headshot:
All social media profiles
Whether you are active on them or not, people are accessing any and all of your social media profiles at any given moment. Try to vary your photos if possible. For instance, I use a more personable, friendly photo on my personal Facebook page where a more professional photo is used on the Business page, LinkedIn and other professional networks. They are each professional photos but what I'm wearing and my pose makes the difference between the friendly and casual look compared to a more polished and professional one.
Online profiles
If you do any form of content marketing, the odds are good you have bio profiles scattered in several places that showcase you being the author of your piece. Take a look at places like Storify, Business 2 Community, or YouInc and ensure your professional headshot is in place. Don't forget about other websites and platforms you might not visit often like Skype, Medium, Alignable, WordPress, DISQUS, Gravatar, and other places that require an avatar to go with your name and bio.
Social media banners
If you are the face of your business, then you need to get comfortable with seeing yourself in the spotlight. For instance, if you are a speaker, author or industry leader, then your social media banners should also include your photo. Have your photographer take shots of you "in action" either posed or live when on stage. This welcomes followers and prospects into your world and gives them a feel for what their experience would be like if they went to see your presentation.
Your website
Most entrepreneurs are the face of their business regardless of the industry they are in. Placing a professional image of you throughout your website is imperative for prospects to get a favorable impression of you and your business. Use your About page wisely and ensure your photo evokes trust with your website visitors. You want your photo to give the impression you are friendly, approachable and honest.
Email signature
How many emails do you send out in a day or week? More than likely that's a lot of eyeballs you have an opportunity to gain better brand visibility with through an email signature. Get a professional e-signature designed that includes your photo so when people meet you in person, they feel they already know you and are a familiar face.
Marketing collateral
Whatever you do when it comes to your print and digital marketing pieces, you are definitely leaving a lasting impression on whoever it comes in contact. Whether it's your business card, promotional materials or advertisements, take advantage of the opportunity to have your personal and brand be showcased by using your professional headshot. This will help build upon the valuable "Know, Like and Trust" factor you want to achieve with your target market.
Sadly, the truth of being a business person is prospects are going to judge you based on your appearance. That first impression could literally make them decide whether or not they can trust you to do business with or move on to your competitor.
If you want to give a lasting and positive impression to your followers and potential clients, make the small investment to get professional headshots done. This type of business investment will get you great returns—it did for me!
—
DISCLAIMER: This article expresses my own ideas and opinions. Any information I have shared are from sources that I believe to be reliable and accurate. I did not receive any financial compensation in writing this post, nor do I own any shares in any company I've mentioned. I encourage any reader to do their own diligent research first before making any investment decisions.