The pros and cons of crowdfunding vs. peer-to-peer lending
There are many things to consider before you can make an informed decision about whether to pursue peer-to-peer lending or crowdfunding.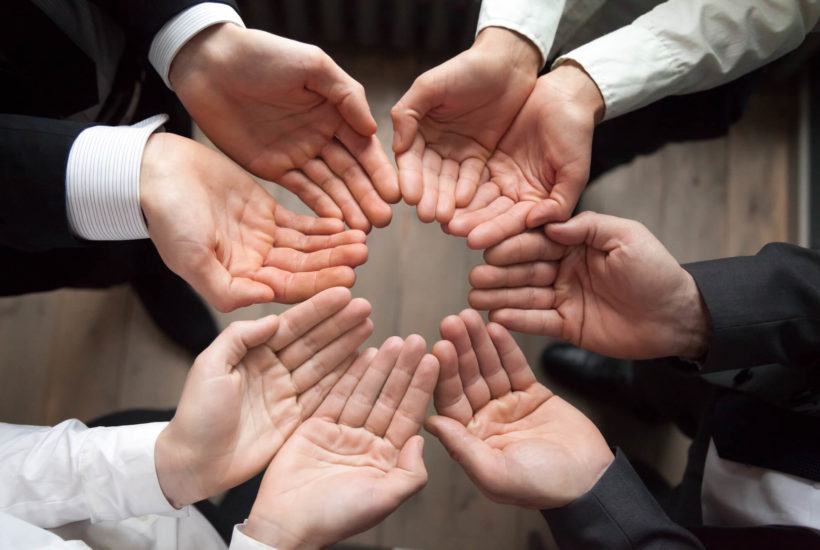 Peer-to-peer lending began in 2005, enabling individuals to obtain loans directly from other individuals and cutting out financial institutions as the middleman. The specific process includes the following steps:
Lending websites like Prosper, Lending Club, Peerform, Upstart, and StreetShare set the rates and terms of the contract while enabling the secure exchange of funds.

Investors open an account and deposit the money they are looking to invest.
Loan applicants post a financial profile that is assigned a risk category determining the interest rate.
The loan applicant reviews and accepts one of the offers.
Crowdfunding is another method of fundraising that eliminates the need for financial institutions as a middleman. Like peer-to-peer lending, crowdfunding works on a platform marketplace like Kickstarter and Indiegogo. Here, a few or even thousands of investors can contribute funds. Its primary goal is for many individuals to come together and provide the opportunity for entrepreneurs to get an idea off the ground, complete production or finance the next stage of growth.
IndieGoGo and Kickstarter, which launched in 2008 and 2009 respectively, were two of the first platforms for crowdfunding in response to the financial crisis of 2008. Financial institutions were no longer able or willing to provide the same amount of loans as reserve rates from the Federal Reserve increased. Hopeful borrowers turned to individuals with capital through these platforms to launch their ideas, regardless of the current financial state.
Whether you have a great idea you're looking to get off the ground or looking for the capital needed to scale your business, consider the following three areas that can help you decide which funding method is right for you.
Investments vs. donations
The crucial first step in deciding whether to use peer-to-peer lending or crowdfunding is understanding your donor persona. Begin by determining the questions you need to ask to learn more about your donors. These questions fall into five major groups, including background, demographics, identifiers, donor habits, and goals/challenges. They will guide you through creating a few personas for your ideal donors.
By understanding donor habits and potential goals and challenges, you can make a more informed decision about whether your ideal donor is a peer-to-peer lender or a crowdfunding participant.
Peer-to-peer lending

: If your ideal investor prefers to contribute generously to one promising start-up, peer-to-peer lending may be the most fitting option. For instance, if your start-up provides accessible clean energy, your ideal donor may be deeply involved in promoting clean energy solutions and donates generously to environmental causes. This donor prefers to invest large amounts of capital into one organization that aligns with their personal goals but can generate a substantial return on investment.

Crowdfunding

: Crowdfunding is the best choice if your ideal donor does not have access to large amounts of capital but is invested enough in your mission to give all they can financially. Most often, crowdfunding is donation-based, with many well-meaning individuals coming together to help launch a start-up or fund a philanthropic effort. When acting alone, these individuals do not have enough capital to make a large impact — but together, their donations lead to enormous successes.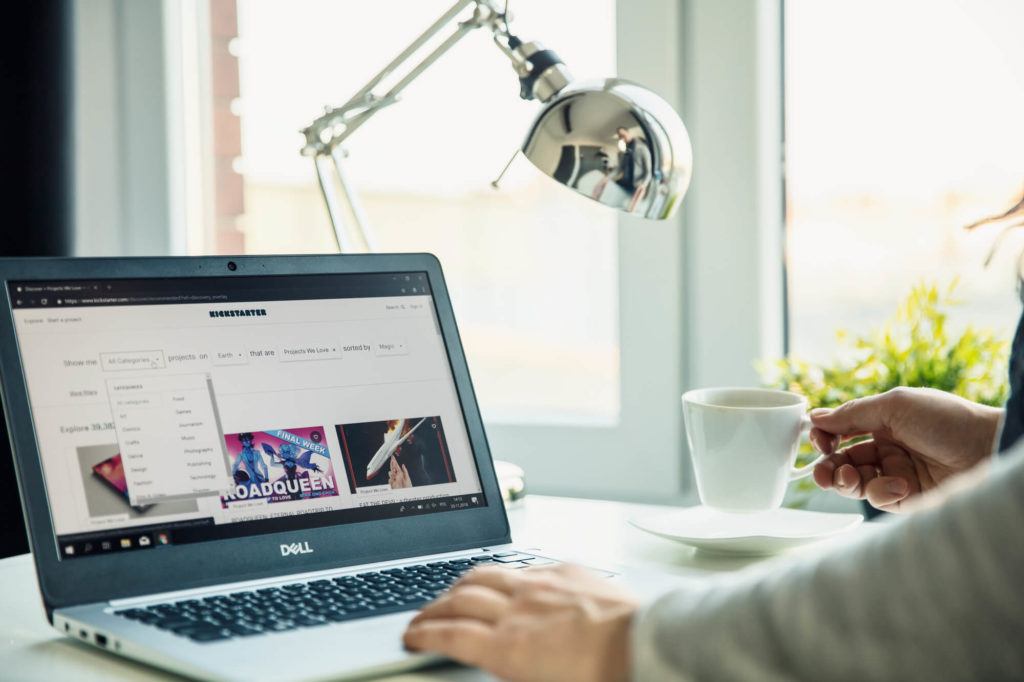 Proof of concept
If you've ever watched Shark Tank, you know that the first thing the sharks often look for is proof of concept — the ability to show potential investors that your venture has received sufficient market validation. Whether you have adequate proof of concept determines which funding option is best for your business.
Peer-to-peer lending

: Peer-to-peer lenders often require proof of concept as a metric of credibility, which indicates the concept they're investing in has market potential. The ability to provide proof of concept will minimize the risk for the investor, allowing you as the entrepreneur to ask for more capital at a lower rate.

Crowdfunding

: Start-ups without significant proof of concept may consider turning to crowdfunding. A successful crowdfunding campaign will produce capital that can help make prototypes or conduct market research. By generating capital from a broad audience, you'll speak to the credibility of your startup and its ability to capture a target market. By pursuing a crowdfunding campaign, entrepreneurs can prove that users are interested in their product, which could gain the respect of peer-to-peer lenders in the future.
Desired role of investors
Ask yourself what role you'd like your investors to play in your start-up. Would you like significant investor feedback as you build your company? Do you want your funding efforts to double as market research? Your answers will determine the best choice for your funding process.
Peer-to-peer lending

: Peer-to-peer lending provides more remote access to the investor. With fewer people investing more considerable sums of money, these individuals have a greater interest in the venture's success. To receive their interest payments, the company will need to be able to carve out market share and generate revenues. Lenders capable of investing this large amount of money are likely successful in their own industries. By capturing the interest of these knowledgeable individuals, peer-to-peer lenders are typically willing to utilize their experience to provide feedback and help scale the business.

Crowdfunding

: Crowdfunded campaigns are an excellent way to introduce a venture's overall mission and vision of the market. The integration of crowdfunding and social platforms creates the opportunity for large volumes of referral traffic. The ability to generate organic traffic from referrals acts like market research and allows the entrepreneur to engage the crowd and receive comments, feedback and ideas at the venture's earliest stages — an invaluable marketing tool.
The best choice for your start-up
By considering your donor persona, proof of concept and the desired role of your investors, you can make an informed decision about whether to pursue peer-to-peer lending or crowdfunding.
Regardless of your choice, both options are enticing alternatives to traditional institutional lending. These platform markets allow start-ups and social campaigns to generate funds with minimal concern about credit score, high-interest rates and added fees.
(Featured image by DepositPhotos)
—
DISCLAIMER: This article expresses my own ideas and opinions. Any information I have shared are from sources that I believe to be reliable and accurate. I did not receive any financial compensation for writing this post, nor do I own any shares in any company I've mentioned. I encourage any reader to do their own diligent research first before making any investment decisions.