7 tips to help ramp up your retirement savings
If you're middle-aged, it might seem like a daunting task to secure your retirement. But all is not lost as you can still follow some of these retirement planning tips.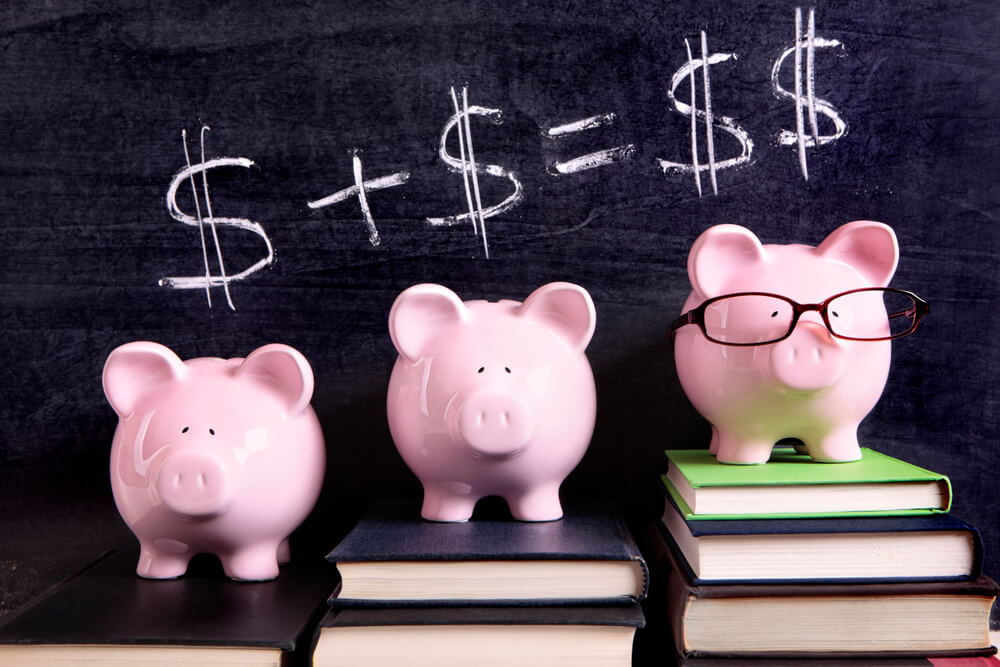 If you are in your 50s, retirement is not in the distant future. It's upon you. And if you haven't actually focused on the looming reality, and have been procrastinating saving up for your retirement, the time to start is NOW!
It's never too late, but the countdown has begun…
Let's assume the retirement age for you is 65 and you are 50 now. The road to retirement security hereon seems challenging but it's still possible if you follow these retirement planning tips:
1. Ramp up your retirement savings with catch-up contributions
You are eligible to make catch-up contributions on top of your regular contribution limit, depending on the type of retirement account you have.
For 401K plans, 403b, SARSEP, and governmental 457b plans, you can make a catch-up contribution of $6,000 on top of the $18,000 limit.
For SIMPLE IRA or SIMPLE 401K plans, you can put in an extra $3,000.
For traditional or Roth IRAs, you can make a catch-up contribution of $1,000 on top of the $5,500 limit.
2. Invest in account with low investment fees
When you are 15 years away from retirement, you have to choose your retirement plans with caution. If you have started investing so late in life, it makes absolute sense to invest in a low annual expense ratio fund. Morningstar agrees to it as well. Their study has found that low-cost funds have consistently outperformed high-cost funds.
3. Consider settling in cities that allow you to retire with your social security
If you haven't been able to build up your savings enough to retire comfortably, all hope is not lost. Social security can be your major source of income during your retirement. You can consider settling in any of the cities where you can retire with your social security.
4. Don't invest in high-risk financial plans
Age is not on your side. So, you cannot take risks playing with your retirement fund by investing it in high-risk stocks that promise high returns. Focus on picking up investment products that do not fluctuate much and provide a steady source of income.
5. Gather information on all your retirement pensions
Get an estimate of your Social Security benefits and also the benefits attached to your traditional pension plans. Also, go through your old files to check if you have any pensions due from your previous employers. Don't claim them just as yet. Let them stay in for a longer time. The longer you wait to claim, the more benefit you will get.
6. Delay retirement
If you have traditional and Roth 401K plans, you are expected to take the required minimum distributions (RMD) once you reach 70 1/2. Taking a part-time job that offers a retirement plan can delay RMDs. Rollover your old 401K plan into a new 401(k) plan. By doing this, you will be able to continue contributing to the new plan and delay your first RMDs.
7. Consider retiring abroad
If you have to live on a smaller budget, then you can think of living a good quality life abroad where you have access to beautiful weather and generous tax savings. Consider settling in countries like Costa Rica, Nicaragua, and Panama, where there are special retirement programs for U.S. retirees.
Are you ready to start on your retirement savings strategy?
(Featured image by DepositPhotos)
—

DISCLAIMER: This article expresses my own ideas and opinions. Any information I have shared are from sources that I believe to be reliable and accurate. I did not receive any financial compensation for writing this post, nor do I own any shares in any company I've mentioned. I encourage any reader to do their own diligent research first before making any investment decisions.