Real estate in 2017 – Which are the best U.S. cities to invest in
Tourism, retirees, students, and renters fuel Florida cities with possible buyers.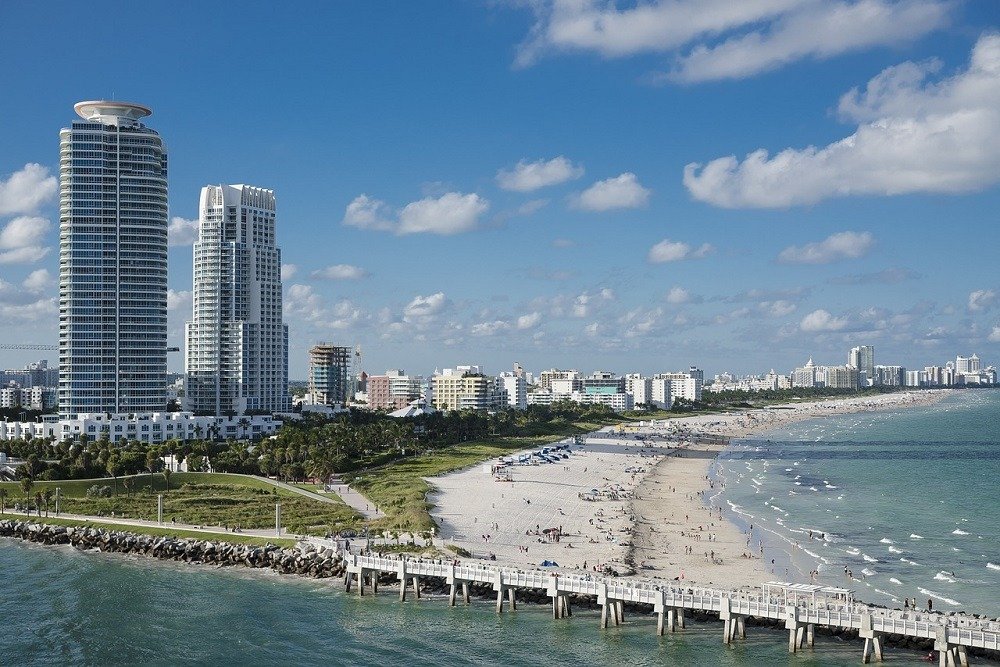 Whether the home is a purchase or future rental space, investing in a home is smart. The decision now is where to invest the cashier's check or mortgage loan.
Countless American cities exist, and purchasing a home in the wrong city will garner buyer's remorse during the 'for sale' process. Fortunately, this list will provide plenty of options to satisfy everyone's tastes.
Texas
Dallas and Austin are the top cities to invest in if Texas is your permanent residence. As businesses continue to build stores and offices in Dallas and Austin, jobs are abundant, especially tech. Abundant jobs bring millennial, Generation X, Baby Boomers, and Generation Z to both cities. The logical next step is real estate where Dallas and Austin thrive in spades.
Tennessee
Nashville leads the state in potential real estate growth. Investors appreciate Nashville's mix of a healthy economy and stable real estate sales. Ignore the country label and focus more on healthcare, leisures, and cost of living. This is where Nashville excels. Nonetheless, don't count out eastern Tennessee city Knoxville. The music, outdoors, and culture scenes are satisfying with a stable cost of living to boot.
Florida
Four of the top five cities (Jacksonville, Tampa, Miami, and Orlando) are hot property for investors circling the Sunshine State. Tourism, retirees, students, and renters fuel Florida cities with possible buyers. Jobs are rampant, providing plenty of opportunities to work. Fix-and-flip investors can purchase a Miami, Orlando, Tampa, or Jacksonville property and add renovations at lower costs than other cities.
Additionally, the four cities cover the north (Jacksonville), the middle (Tampa, Orlando), and south (Miami) parts of the state, so finding the right city to invest is not problematic.
Utah
Salt Lake City leads the charge in the Utah real estate market. A low unemployment rate and a tech atmosphere that rivals Silicon Valley, Salt Lake is the sole reason Utah remains a contender in home investments. Smaller cities such as Ogden and Provo are equal inclusions. They keep up with Salt Lake City's growth while pleasing investors and residents with a stable economy and real estate market.
California
This state continues to pique inquiring minds due to the warm climate, amazing beaches, and endless activity. The best home investments reside in three "S" cities: San Jose, San Diego, and Sacramento.
The San Francisco Bay area city of San Jose balances the vibrant city life with affordable housing. Ranging from traditional and rent to sublets and Airbnb, the 619 area code of San Diego provides much real estate possibilities for residents and tourists. Expect a return on investment here.
In northern California, the capital city of Sacramento is your best bet for investing. A low unemployment rate, local amenities, and low cost of living without the traffic or smog make Sacramento attractive to investors and buyers alike.
Honorable Mentions
1. Boise, Idaho: An often-overlooked city for growth, Boise is a hidden gem filled with home prices for all budgets. With diverse activities, a stable economy, and family atmosphere, Boise fits the midsize city definition.
2. Seattle, Washington: Tourists and low unemployment attract investors to the city, yet the cost of living is pinching the most frugal resident. Still, Seattle's job growth and rising income make up for the high cost.
3. Denver, Colorado: Millennial, health care, and universities contributed to Denver's 2016 rise. The three will continue in 2017 along with a stable economy, low unemployment rate, plenty of housing, and increased tourism.
4. Las Vegas, Nevada: An entertainment capital like Las Vegas always has room for more residents. The Strip alone contains enough job opportunity for the entire town, yet tourists continue to venture into Vegas for gambling and nightlife. Along with solid real estate sales, investors can't go wrong with Vegas.
5. Grand Rapids, Michigan: Like Boise, Grand Rapids doesn't spring to mind immediately. Diverse, yet stable industries such as furniture, healthcare, tech, and aerospace attract investors and buyers to this second-largest-city-in-Michigan town.
If following trends are your thing, this list shouldn't surprise you. With the perfect blend of job growth, local amenities, and less traffic, expect the desire of midsize cities such as this to please urban, rural, and suburban residents. While other cities not listed are great investment towns (Portland, Detroit, Dayton, etc.), research is paramount. Use this as a guide toward the right city, state, and neighborhood for you.
—
DISCLAIMER: This article expresses my own ideas and opinions. Any information I have shared are from sources that I believe to be reliable and accurate. I did not receive any financial compensation in writing this post, nor do I own any shares in any company I've mentioned. I encourage any reader to do their own diligent research first before making any investment decisions.