CEO Spotlight: Real Madrid's Florentino Perez
Florentino Perez transformed Real Madrid Football Club into one of the most valuable clubs in the world.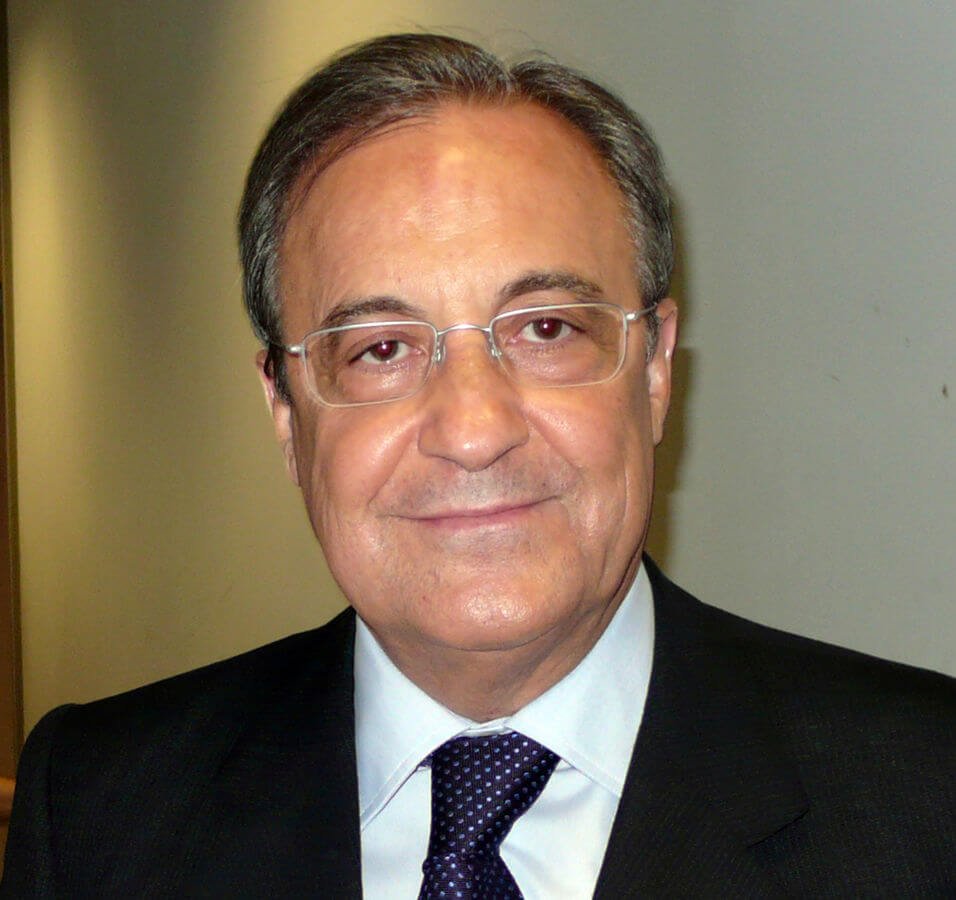 What it's like running one of the biggest and most successful football teams in the world, Real Madrid and the ACS (Actividades de Construccion y Servicios) Group? Florentino Perez certainly knows how to make them flourish.
Brief background
Florentino Perez's whole name is Florentino Perez Rodriguez. He was born on March 8, 1947, in Madrid, Spain. He studied at the Polytechnic University of Madrid and went on to become an engineer and a businessman. He earned his engineering degree at Escuela Tecnica Superior de Ingenieros de Caminos.
He also had a stint at the Madrid city council as part of the Union of the Democratic Centre in 1979. Florentino also served as secretary-general of Democratic Reformist Party but he ended his political career altogether in 1986.
He is 14th in the list of billionaires in Spain while he ranks 1,161st among the billionaires in the world. The 70-year-old's estimated net worth is $2.2 billion. The self-made man is widowed with three children.
Life at Real Madrid
Perez initially ran against Ramon Mendoza as club president but lost. In his second attempt, he was successful in unseating former president Lorenzo Sanz who Perez alleged to have mismanaged the club's finances.
Florentino is best known for investing in big names in his first year at Real Madrid president in 2000. In fact, others claim he started the trend for the club. Perez brought in Zinedine Zidane from Juventus in 2001 followed by Ronaldo in 2002, David Beckham in 2003, Michael Owen in 2004 and Robinho in 2005.
These stars would usher in the era of Galácticos for the Spanish club. Galácticos is the Spanish term for superstars. Back then, assembling a super team of superstars was unheard of. It was a risky investment because of their high wages and the egos that come with their elite status.
Perez was re-elected for a second term as club president in 2009, a position which he holds until today. In his second term, he brought in present-day Galacticos such as Cristiano Ronaldo, Karim Benzema, Gareth Bale, James Rodríguez and Toni Kroos. He firmly believes only the big names can deliver titles for the club. Perez appointed ex-Real Madrid star and French legend Zidane as its head coach in 2016 and he brought the club to greater levels.
 Real Madrid F.C. made history as the only team that won Champions League titles back-to-back under Zidane. His presence brought stability because of his experience playing for the club and serving as assistant coach to former managers Carlo Ancelotti and leading the club's Team B before assuming the head coaching position.
His strategy of bringing in superstars proved to be effective as the team increased its commercial revenues and topping the list in terms of worldwide sales. In 2013, Real Madrid F.C. reached the summit as the most valuable football team in the world. Real Madrid F.C. is one of the most valuable teams last year.
Perez can be considered as the most successful president Real Madrid F.C. has ever had. He was able to bag 36 titles featuring four European Cups in both Real Madrid's football and basketball club. He currently serves as the club's director.
Leading ACS
Florentino owns 12.6 percent stake in the publicly listed engineering company ACS. He started as the vice president of OCP Construcciones in 1990 and when the company changed its name to Actividades de Construccion y Servicios S.A., he was elected as its president.
Economics journalist Carlos Sanchez describes Perez as someone who is average as a businessman and a financial expert but what makes him different is his flair for public relations. "You needed really good contacts with political leaders and he had them," he added.
In 2012, Spain was hit with a severe financial crisis. Perez sold a 3.69 percent stake in Iberdrola in an attempt to bring the company back to its feet. Moreover, he canceled its dividend in 2013. These crucial steps helped one of the biggest private construction groups to weather the storm and continue its operations until today. The company now has 176,000 employees and a turnover of $35 billion in 2017. One of the highlights of his term in ACS is winning Peru's $100 million Provisur water and sanitation project.
Achievements and milestones
Perez ranked 10th on the list of Best Performing CEOs last year from Harvard Business Review. His championship resume speaks for itself. Florentino was instrumental in capturing the following titles for Real Madrid: 4 Champions League, 3 FIFA Club World Cup, 1 Intercontinental Cup, 4 European Super Cup, 4 La Liga, 2 Copa del Rey and 4 Spanish Super Cup.