Which renewable energy stocks could survive Trump's presidency?
If investors have the guts to stomach the bumps on this giddying ride, then they may consider the aforementioned three best renewable energy stocks in 2017.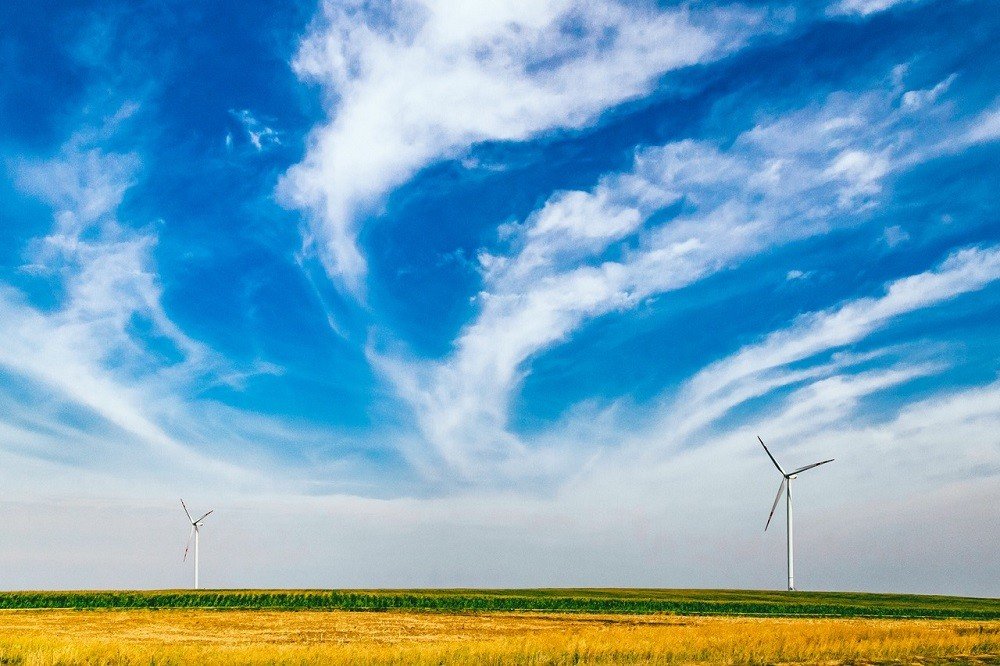 For clean energy proponents in the U.S., Germany's new world record on May Day was a sight for sore eyes. "Sore" because politics is continuing to cast a shadow over clean energy stocks in 2017. And yet, scoring some of the best renewable energy stocks in 2017 is still possible, only if you're looking in the right direction.
Just so you know, Germany set a new record over the long Labor Day weekend when roughly 85% of the electricity it consumed came from renewable energy. Ideally, examples like these should silence the naysayers who downplay the importance of renewable energy. Yet, look at the sorry state of affairs here in the U.S., where we are still torn between proving whether global warming is a hoax or a reality.
You see, we have approached a critical juncture in history. With their fingers crossed, renewable energy supporters are clinging on to the last straws of hope that U.S. President Donald Trump will not bail on the Paris Agreement.
In case you've been hiding under a rock all this time and have absolutely no idea what transpired on the political forefront while you were away, then here's a quick refresher.
Are renewable energy stocks in limbo under Trump?
The unintelligible views of Donald Trump on renewable energy are no secret. He thinks global warming is a Chinese conspiracy and the outcry on climate change is exaggerated. To him, renewable energy companies are the bad guys putting American coal miners out of work. But lucky for us, he can't pull the plug on the Paris Agreement all by himself. He'd need popular support.
But the Trump administration is divided on whether to stay in the Paris Agreement or step out. The Paris Agreement, by the way, is the climate change pact signed by the U.S. and 194 other countries, which restricts them from releasing too many greenhouse gases into the atmosphere. In other words, it keeps a check on the amount of fuel we burn to ensure global warming is limited to below 35.6°F (2°C).
Back to the topic, the "great divide" within the administration has propped up a fence between the right and left wings. The bad news is that U.S. Environmental Protection Agency (EPA) administrator Scott Pruitt is on the right side of the fence, wanting to leave the agreement. The good news is that the Secretary of State, Rex Tillerson, and the Secretary of Energy, Rick Perry, are on the left, calling to stay in the agreement.
So Trump is now on the horns of a dilemma; to stay or not to stay?
Long story short, it's a deadlock. Why does it matter? Because if we step out of the agreement, renewable energy companies might land in hot water as fossil fuel companies get a free hand. So, we don't yet know which way the winds will ultimately blow for renewable energy stocks in 2017. For that, we need to wait some more before Trump's final decision arrives.
But in the meantime, don't lose heart and hope, my friends, for there are some great investments out there that can weather these political pressures, regardless of what Trump's policies are.
Three best renewable energy stocks in 2017
I've picked three distinct top clean energy companies, each one different from the rest in terms of the quality of its business, its primary market of operation, and the nature of its stock. This way, investors can save their portfolio from undue exposure to one particular market segment, and instead, have it diversified across the three best clean stocks there are.
Brookfield Renewable Partners (BEP) Stock
First up is a very unique clean energy stock—Brookfield Renewable Partners LP (NYSE:BEP). This one-of-its-kind renewable energy company is actually a Canadian income trust.
In case you've never heard of these investments before, an income trust works nearly like a Real Estate Investment Trust (REIT). Basically, it pools the income coming from various assets and then distributes it to the unitholders, typically via dividends. Canadians call them the "CanRoys."
Brookfield Renewable Partners is likewise a CanRoy that takes the income generated from its renewable energy assets and directs it to its stockholders, or more appropriately, unitholders. With a long-term objective to deliver 12%-15% in annualized returns to its unitholders, this is the kind of investment I'd want to buy, tuck under my pillow, and sleep on, for good.
As for how it generates the cash flows; the company primarily owns assets in three energy segments—hydro, wind, and natural gas—roughly covering 10,700 megawatts of installed capacity.
By assets, I mean energy-generating plants and facilities. Of these, hydroelectric assets make up for the biggest source of income, accounting for nearly 90% of its energy facilities.
What's more, the company has recently added solar to its portfolio. Remember the two Sunedison Inc (OTCMKTS:SUNEQ) yieldcos that were left in the lurch after the parent went bankrupt? Well, Brookfield has recently taken up significant ownership stakes in TerraForm Power Inc (NASDAQ:TERP) and TerraForm Global Inc (NASDAQ:GLBL). Bear in mind that these two yieldcos hold some of biggest solar assets in the U.S.
So, although this is a Canadian company with most projects in Canada, these and similar other acquisitions in the past have granted Brookfield an exposure to international markets. Today, it has a total of 260 energy generation facilities spanning across the three continents of North America, South America, and Europe.
Like I mentioned earlier, this company is organized as an income trust, so you can imagine that it hands out some very fat dividend checks. Plus, the dividends have consistently been stepped up every year, to date. So naturally, the dividend yield on the stock is a rare find in the industry, at over six percent.
I'm also particularly impressed by the way the management conducts its business. Brookfield retains roughly a fourth of its cash flows that it reinvests in new projects. That's how it keeps minting money and returning it back to unitholders.
Likewise, the stock performance is also promising. I see it as one of the best value plays to hold on to forever.
All in all, BEP stock is my top pick on the list of best renewable energy stocks in 2017.
JinkoSolar (JKS) Stock
I've had this company on my radar longer than I remember. Being one of the world's largest solar energy companies, JinkoSolar Holding Co., Ltd. (NYSE:JKS) takes a special spot on the podium. This Chinese company manufactures and supplies solar panels around the globe.
Now, since it's a Chinese company, you might guess that its biggest market must be China. But you'll be surprised at how diversified its customer base actually is.
Through 2016, China only accounted for 40% of its total product shipments, while the rest of the world did away with the bigger 60%. North America (the U.S. and Canada) were the second biggest market at 32%, followed by Europe, Asia-Pacific, and the emerging markets of India and Brazil.
Also, it is worth noting that JinkoSolar is one of the top solar cell vendors in Germany and Japan, the two biggest users of renewable energy in the world.
But wait, here's the best part: JinkoSolar boasts the highest gross margins in the worldwide solar industry!
It's easy to guess how the company is pulling it off. JinkoSolar holds an edge over non-Chinese manufacturers for being able to produce cost-effectively with cheaper labor at home. It then ships its panels abroad at much higher prices. This is, by the way, one reason why it faces anti-dumping duties in some countries, primarily the U.S. Yet, it emerges as more profitable than many local vendors.
Finally, there's one more reason why I've turned more bullish on it now, more than ever. JinkoSolar has recently cut off one of its business arms—"Jinko Power." Through this spin-off, roughly $1.0 billion in debt has been neatly wiped off from the liabilities side of its balance sheet. In fact, its total debt has been trimmed down in half following the sale. So the company looks much leaner now.
As for its stock performance, it is no less than flattering. Since going public in 2010, JKS stock has seen some bad times at the hands of politics, but good times have, nonetheless, reigned supreme because of JinkoSolar's diversified exposure.
For me, JKS stock is, hands down, one of the best solar energy stocks in 2017.
Tesla (TSLA) Stock
And finally, how can a list of best clean energy stocks ever be complete without a mention of this revolutionary company?
Tesla Inc (NASDAQ:TSLA) is often wrongfully quoted as a car company. Nothing could be farther from truth, especially now that, following the acquisition of its "cousin" company, Tesla has truly emerged as a solar technology giant in the U.S.
It's true that prior to the SolarCity Corp (NASDAQ:SCTY) acquisition, Tesla was more focused on building cars and solar batteries. But after this acquisition, Tesla now owns a complete residential and commercial solar energy portfolio.
In case you're unaware, Tesla has recently opened orders for the first-of-their-kind solar roof tiles. With that, the company has created a complete package of solar energy solutions, as this new product now supplements Tesla's "Powerwall" and "Powerpack" batteries, and of course, its cars.
Let me quickly explain how this vertically integrated business model works. Clients who'll buy this package will be setting up Tesla solar tiles on their roofs, which will harness solar energy from the sun. The energy will be sent down to the garage where the Powerwall will be hung up. Powerwall is the Tesla battery storing this energy. They can then use this stored energy to charge their Tesla cars parked in the garage or to power their houses with solar electricity. Pretty ingenious, I must say!
And here's the kicker. Tesla Chief Elon Musk sits on Trump's advisory council. The man is known for his hardcore pro-climate-change ideas. He built Tesla with the sole purpose of pushing green energy to the mainstream. Might I remind you that he's also the same man who sees an all-green future, where all forms of transportation, including trucks and trains, will be electric.
By the way, he's also working on that. Believe it or not; all-electric trucks and hyperloop trains are also part of Tesla's future pipeline of projects.
So having Musk in the house means he can be counted on for throwing his weight behind pro-climate change policies. This bodes well for Tesla stock. Just take a look at the TSLA stock performance for the last six months, below. The swift flight of the stock this year reiterates that. TSLA stock is seemingly a solid growth play for 2017.
In a nutshell, TSLA stock can stand its ground through political tremors, making this one of the best clean energy stocks in 2017.
Bottom line on best renewable energy stocks
To sum it all up, investors looking to invest in this industry should be prepared to see some unexpected swings in their stocks. Politics might be the invisible hand pulling the strings.
So if investors have the guts to stomach the bumps on this giddying ride, then they may consider the aforementioned three best renewable energy stocks in 2017. I believe that the three stocks can be counted on to survive the political storms through Trump presidency. 
—
DISCLAIMER: This article expresses my own ideas and opinions. Any information I have shared are from sources that I believe to be reliable and accurate. I did not receive any financial compensation in writing this post, nor do I own any shares in any company I've mentioned. I encourage any reader to do their own diligent research first before making any investment decisions.