The Secret Cabal Turning Big Profits From a Retail Trading Revolution
Despite the popularity of trading financial markets having worn off since Covid, retail trading volumes are still hitting record highs. So who are these mysterious "retail traders," and how are they making money? Here we look at the growing movement of everyday people making a living through trading and learn a few of the secrets they've used to become what we now know as "lifestyle traders."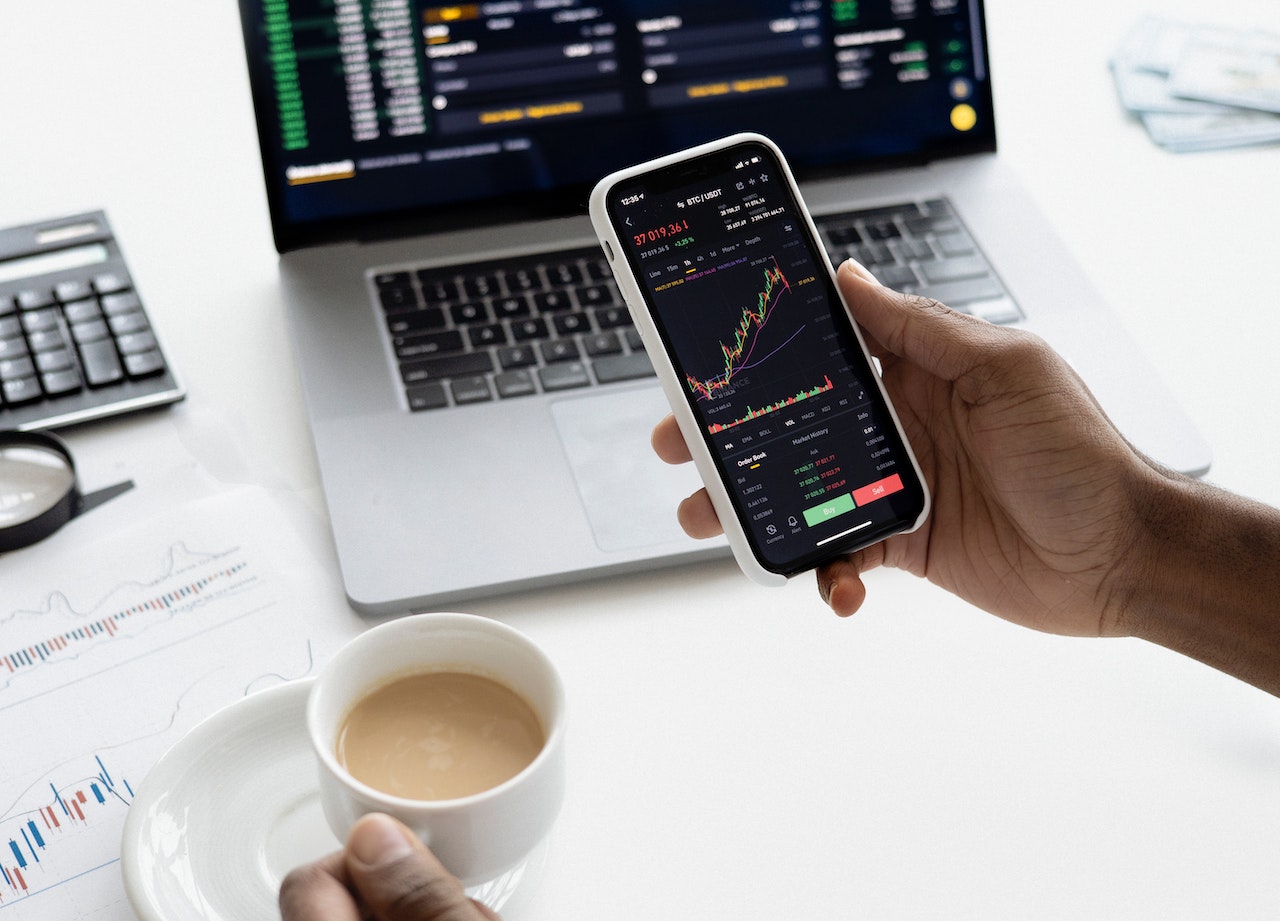 Imagine waking up, trading from home for one or two hours a day, and walking away with a six-figure income. Or more.
That's the dream so many had when Covid-19 struck, as millions of novice traders took to the markets looking to make a quick buck.
What's surprising is that many did.
In one widely-reported story, 23-year-old Arzel Rodriguez turned $28,000 into $3.8 million in a few short months.
Even kids were getting in on the action. In one New York Times report, 10-year-old Jaydn Carr made a 5000% return from a handful of Gamestop shares his mom gifted him.
But then a mass exodus came.
Most newby "retail traders" soon realized there was not much difference between their trading and regular gambling. This led to many hanging up their trading hat as markets sobered, with most reverting to traditional "buy and hold" investing.
But despite the retail trader exodus, something strange started to happen.
Retail trading volume — that is, the number of trades made by everyday people — continued to climb. In fact, JPMorgan recently reported retail trading volumes hit record highs this year.
That contradiction begs the question — if Covid trading mania has died down, then who are these mysterious traders dominating the markets?
Meet the Lifestyle Traders Taking Low-Risk Profits From the Markets
While many new traders left the markets almost as soon as they entered, for others, the experience taught them an eye-opening lesson.
That lesson was that time does not equal money.
For most of us, the amount of money we make is tied to the number of hours we work. But trading flipped that equation on its head.
Of course, those who stuck around faced a steep learning curve. After all, charging head-first into the markets to make high-risk, get-rich-quick bets is no guarantee of success. Do it long enough, and the only guarantee is eventual ruin.
But some developed more refined strategies and took a conservative approach to risk. And soon, they were taking small, consistent profits from the markets on a regular basis.
---
PSSST… HERE'S THE LINK: If you watched the video and you're now looking for the "link in the description" here it is.
---
Soon, this new approach to retail trading saw many traders replacing the income from their day jobs with as little as an hour or two of trading a day. Many even went on to earn some seriously big profits, all without taking any real risks.
But how did they do it if the name of the game was small, low-risk profits?
How Small, Consistent Profits Soon Become Big, Long-Term Profits
The biggest mistake you can make with trading is to think you need to make big winning trades to make real money.
That couldn't be further from the truth.
The real secret is to make many low-risk trades. While these low-risk trades will probably never land a trader a "jackpot" return any time soon, compounding them over time will.
To illustrate, making a 2% profit on a trade doesn't sound very exciting. After all, almost anyone who paid attention to the markets could do it in a day.
But where this does get exciting is if you make that same 2% return 200 times. By compounding these trades over time, those two-hundred small wins become a total return of over 5000%.
Effectively, what this means is that with the right system and just $2000 in startup capital, anyone can trade their way to a six-figure income after just one year.
And, if they're willing to keep reinvesting some of their profits over the long term, that six figures soon becomes seven.
The Secret to Identifying Winning Trades Fast
While the idea of compounding small, single-digit returns is solid, it still has a problem. That problem is time.
Making real money from such low returns means identifying hundreds of winning trade ideas per year. And who's got time for that?
Fortunately, technology has come along leaps and bounds over the past few years. And by combining new technology with clever trading systems, the time to identify winning trades has shrunk from days to hours.
This is the revolution that is giving rise to a new breed of so-called lifestyle traders. These are the traders who are spending between 1-3 hours per day researching opportunities, placing trades, taking a small profit, and then using the rest of their day to live life as they see fit.
How Anyone Can Learn the Lifestyle Trader Secrets
If you've ever looked at a technical analysis on a trading chart and had your head spin, you're not alone. Getting started in serious trading is a big undertaking.
Or, at least, it is if you attempt to wade through all the information out there yourself.
But if there's one dirty little secret to trading, it's that learning to trade is actually very achievable. All it takes is a committed mindset, the willingness to try something new, and the right advice.
Of course, finding the right advice is easier said than done. The internet is flooded with amateurs and wannabes who, although well-meaning, don't know what they're talking about.
However, if you look hard enough, there are some real diamonds in the rough, like Greg Secker.
Secker, for those who've never heard the name, was a former Vice President at Mellon Financial Corporation — one of the world's biggest money management firms at the time. Here, he was surrounded by some of the best traders in the world, which soon led him to "retire" early and start trading from home.
Secker now teaches some of that same knowledge to a select group of everyday traders. Most recently, he has launched a series of free 2-hour seminars that are available online for a limited time.
To get access to Greg Secker's free 2-hour online trading workshops, visit this link for more details.
__
(Featured image by Anna Nekrashevich via Pexels)
DISCLAIMER: This article was written by a third party contributor and does not reflect the opinion of Born2Invest, its management, staff or its associates. Please review our disclaimer for more information.This article may include forward-looking statements. These forward-looking statements generally are identified by the words "believe," "project," "estimate," "become," "plan," "will," and similar expressions. These forward-looking statements involve known and unknown risks as well as uncertainties, including those discussed in the following cautionary statements and elsewhere in this article and on this site. Although the Company may believe that its expectations are based on reasonable assumptions, the actual results that the Company may achieve may differ materially from any forward-looking statements, which reflect the opinions of the management of the Company only as of the date hereof. Additionally, please make sure to read these important disclosures.